Champions come and go and it is up to promoters to identify and source up and coming talent, but just as important to get the timing spot-on when it comes to the step-up in class.
Golden Gloves has presented a handful of their rising stars a perfect platform to stake a claim for bigger things to come in their "Triple Treat" tournament at Emperor's Palace on Saturday evening.
The tall, rangy Shervantaigh Koopman (7-0-5 knockouts), under the tutelage of Vusi Mtolo at the RUB Gym in Edenvale, gets a shot at Simon Dladla's South African junior-middleweight title.
Big-punching Free Stater Dladla (6-1 – 5 kos), wants to redeem himself after a confidence-shattering first round knockout by former sparring partner Rourke Knapp in December for the IBO Youth title.
Koopman, a boxer-fighter with a good all-round skillset who hasn't gone beyond six rounds yet, has to prove he's intent on going places by annexing the national title in a potentially risky outing in which his defensive skills will be tested.
In another national title match-up, unbeaten Cowin Ray (6-0-4 kos) also steps into the championship mix against bruiser Frank Rodrigues (7-3-4 kos) for the vacant SA super-middleweight belt.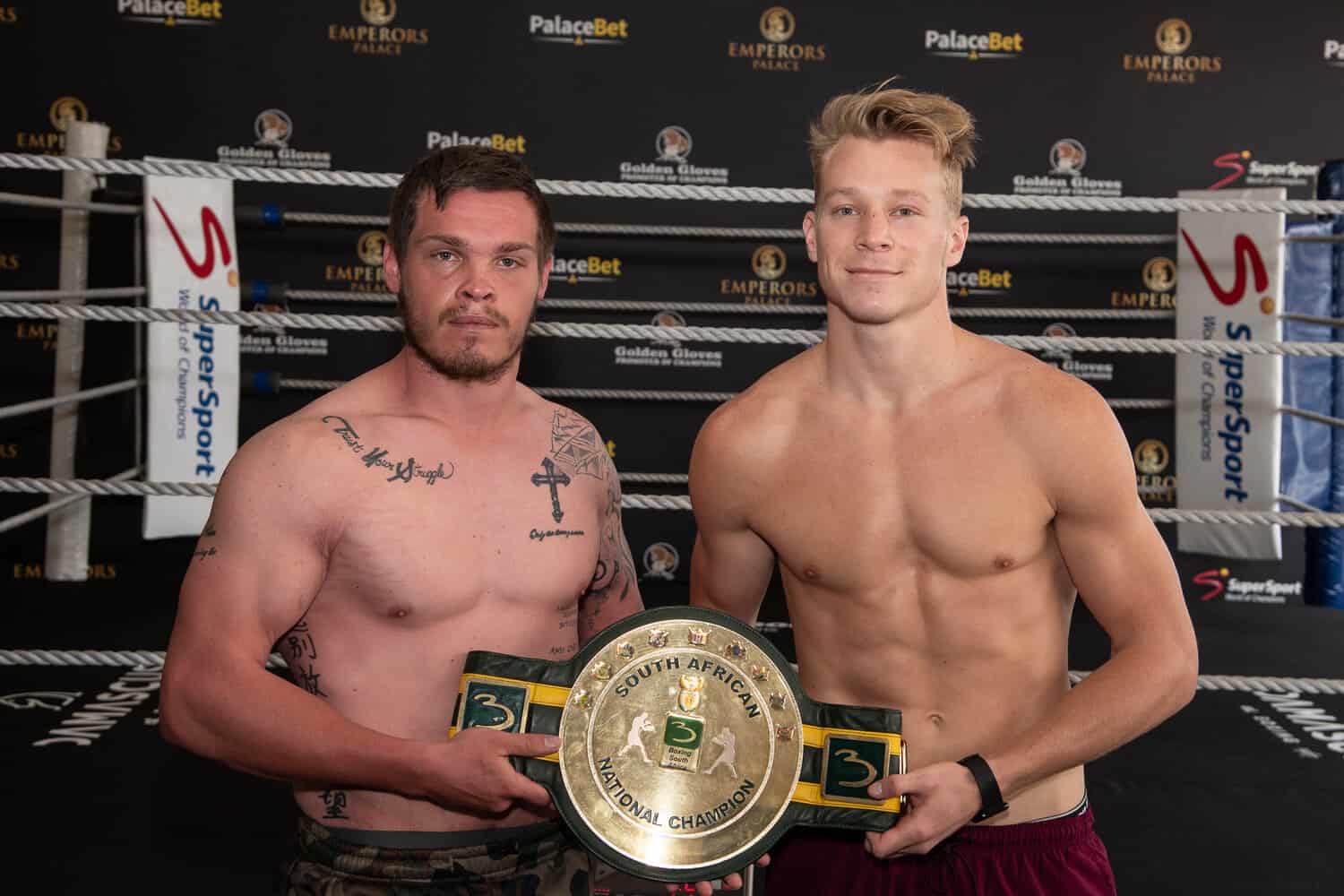 There were probably some puzzled expressions when this fight was chalked-in considering Rodrigues started his professional journey as a heavyweight and has also campaigned at light-heavyweight and cruiserweight.
Trainer Alan Toweel insists that his charge, Rodrigues – nicknamed "Tank" for his in-your-face style, who made an unsuccessful bid for Nicholas Radley's light-heavyweight title in 2019, has now settled in his ideal weight class.
"He was brought down to his weight at a comfortable pace and didn't crash down. He made the weight at least four months ago," said Toweel.
Toweel will also be in the corner of heavyweight prospect Wilhelm "The Dragon" Nebe (5-0), who faces former SA title contender Joshua Pretorius (7-5-5 kos). Pretorius failed in his bid to win the vacant SA title against Tian Fick in December, but went the distance.
The fact that Nebe has so few rounds under his belt, partly due to the lack of quality heavyweights locally, is of little concern to Toweel.
"Wilhelm needs to grow. He has had plenty sparring with the likes of Chris Thompson and Akani Phuzi, so he's been getting in the rounds. There has been a significant improvement in his technique, fitness, speed and defence," said Toweel.
Another of Mtolo's charges, junior bantamweight prospect Ricardo Malajika (7-1-5kos), can ill afford another stumble after dropping a split decision to Sabelo Ngebinyana in March and is up against Khayalethu Mbedje (2-5-1) in a fight slated for eight.
Boxing gets underway at 5pm and no spectators will be allowed under Covid-19 legislation.