Loose forward Kwagga Smith has bemoaned the Springbok team's failure to control the momentum of their first Rugby Championship Test against Australia, and prop Trevor Nyakane agrees with his colleague, so there is no doubt the South Africans are looking to hit the Wallabies with a much more ferocious forward effort when they meet again in Brisbane on Saturday morning.
There has been much talk about the penalties the Springboks conceded last week, and their feelings that they were obstructed in the aerial contests, but those were just symptoms of the underlying cause – their failure to really boss the gainline battles and seize control of the momentum of the game – and coach Jacques Nienaber mentioned this week that "the first-time tackling was not as good as it should have been".
So the Springbok forwards need to be in smash mode this weekend and Nyakane, who returns as the starting loosehead prop, said it all started at scrum-time, where they conceded two vital penalties in their series opener.
ALSO READ: Boks ready to 'grind' as they look to hit back against Wallabies
"It starts with momentum and the set-piece is exactly that. We always want to be dominant, even at a scrum on the halfway line, and it hurts us as a pack to see penalties being conceded," Nyakane said.
"Australia have got their way of scrumming that they want to impose on us, and we have to try and figure out a way to counter that. They present a different type of challenge.
"But we don't train to do anything weird like walking around or scrumming to a specific side. We believe our plan will always allow us to find a way to deal with anything a team can bring."
For Smith, who is one of three impact loose forwards – along with Marco van Staden and Jasper Wiese – poised to come off the bench, it is about lifting the tempo and intensity of the game.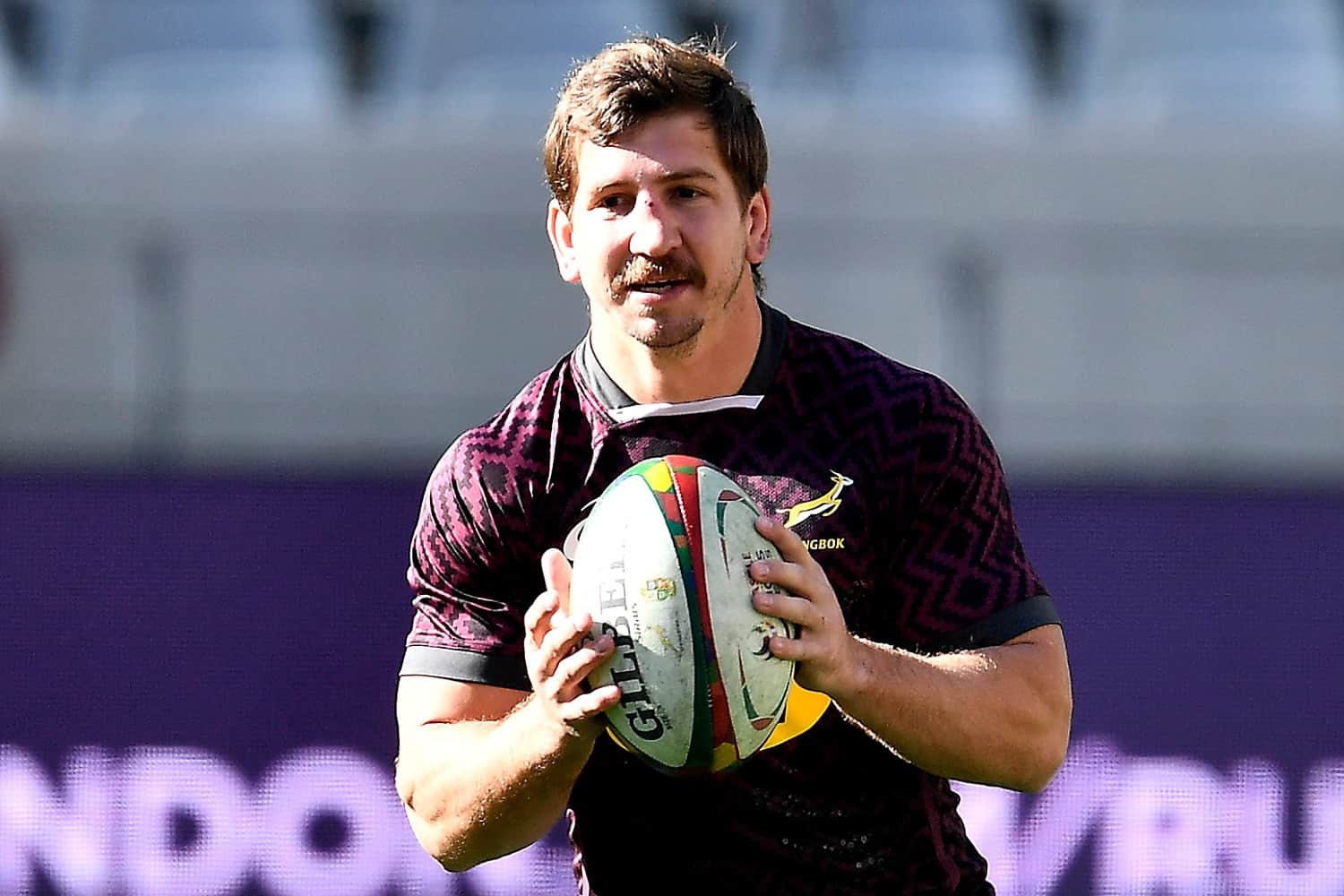 "When us three loose forwards get on, we need to bring energy. The players who have started have worked really hard and we need to give them energy," Smith said.
"People are looking at what Australia do off the ball to minimise our efforts, but we didn't stop their momentum. We gave them a lot of front-foot ball and we definitely need to work on getting momentum and stopping their momentum."
Smith knows he is going to be in for a tough head-to-head battle with Wallabies skipper Michael Hooper, a top-class flank who will captain Australia for a record 60th time on Saturday, surpassing the previous milestone of scrumhalf George Gregan.
"I love playing against Michael. He's a really good player who has a lot of Test caps (112)," Smith said.
"He gives 80 minutes every game and there was one Super Rugby season when he played every minute of every game, so you've got to be at your best against him.
"It's never going to be easy, but our focus is not on individuals but our system."