In Bangkok, you have to take the good with the bad. The humidity that greets the first-time visitor is really unbearable.
But the impressive skyline coupled with the more average dwellings of the working class speaks of a city that is both real and a joy to explore. Like Johannesburg, downtown Bangkok is abuzz with people concerned with their daily responsibilities.
What we refer to as hawkers in South Africa are actually folks who provide valuable services to anyone negotiating the heat and humidity on foot.
They sell a variety of goods in their makeshift stands magazines, DVDs, cool drinks and food, to body lotions and other necessary paraphernalia.
It's a lot like the neighbourhood spaza shop.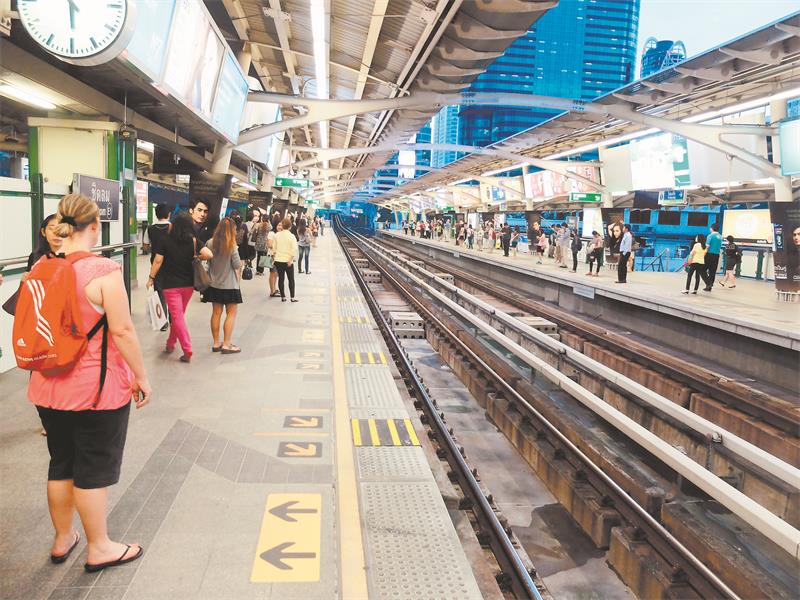 There are certain aspects of Bangkok that make the "city that never sleeps" tag accurate, with traders out on the street from sunrise until way past sunset. A hustler's spirit is evident and business is booming as both locals and visitors are always keen to eke out a deal.
As is often the norm for visitors to foreign countries, prices are sometimes inflated, so a bit of negotiating is always necessary. But these shopkeepers are astute and can gauge quickly whether or not a customer is ready to spend a certain amount.
The old "I'll take my business elsewhere" trick does not work on all vendors, so you have to be careful.
Because Africans and Europeans stand out in a Thai crowd, expect cab drivers and tuk-tuk operators to hassle you with offers to take you to your destination. Beyond those options, the sky-train seems a popular mode of transport.
Some newspapers are published in English, as are some official signs, suggesting that this is a city that people from all over the world can live in. But that won't stop some locals from addressing Africans and Europeans in Thai.
The air is cooler at night and the haphazard nature of the streets is slightly reduced.
Bangkok at night is a calm place that welcomes those willing to explore it.