Gateway's Theatre of Shopping is across the road and the buzz of this vibey shopping precinct with its myriad of restaurants to suit every palate, can be enjoyed from the balconies of this apartment-style hotel's suites.
We had a two-bedroom executive suite for the weekend – and it was ideally located to shop till we dropped, choose a different restaurant for every meal and spend the morning on the beach at Umhlanga (a mere 3,9km away).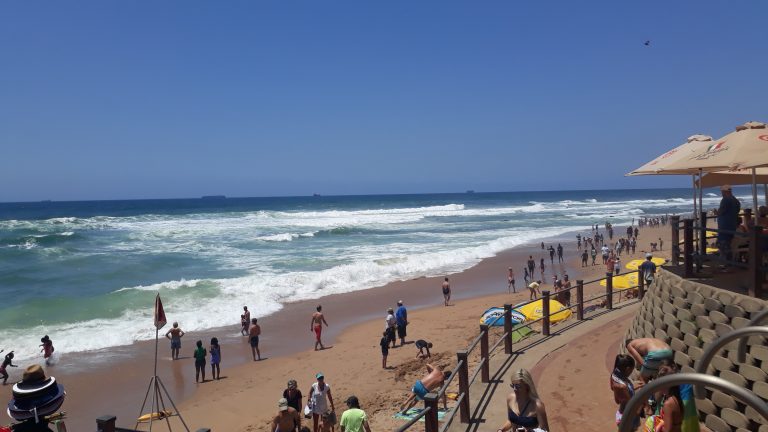 The spacious suites at Royal Palm are perfect for families: there was plenty of privacy for the teen (she even had her own bathroom) and the duplex layout means the bedrooms are upstairs (complete with two bathrooms – one with bath and one with shower) with a balcony and flat screen TV in the main bedroom.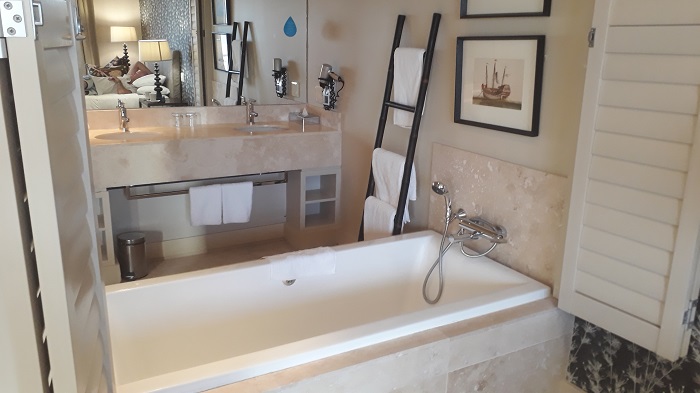 Downstairs, our fully-fitted kitchen even offered a glass hob, large fridge and microwave (the hotel offers longer stay rentals too) and the lounge and dining room lead out onto a patio that's big enough for entertaining – and private enough for a sundowner after a long day's shopping!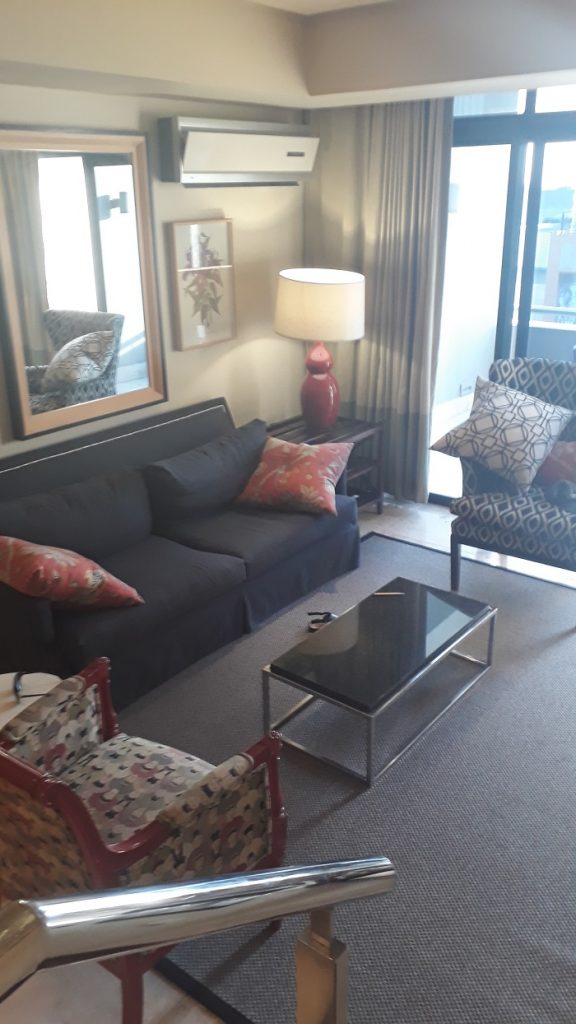 Another TV, two aircon units, and free Wi-Fi, means that you can enjoy the comforts of home combined with contemporary decor and the serviced luxury of a hotel stay.
The hotel itself is manned by warn and wonderful staff: S'tembile in DISH, the hotel restaurant where we had breakfast, is a delight (and a real character) and the reception staff were always ready with a smile, beach towels and info on the area.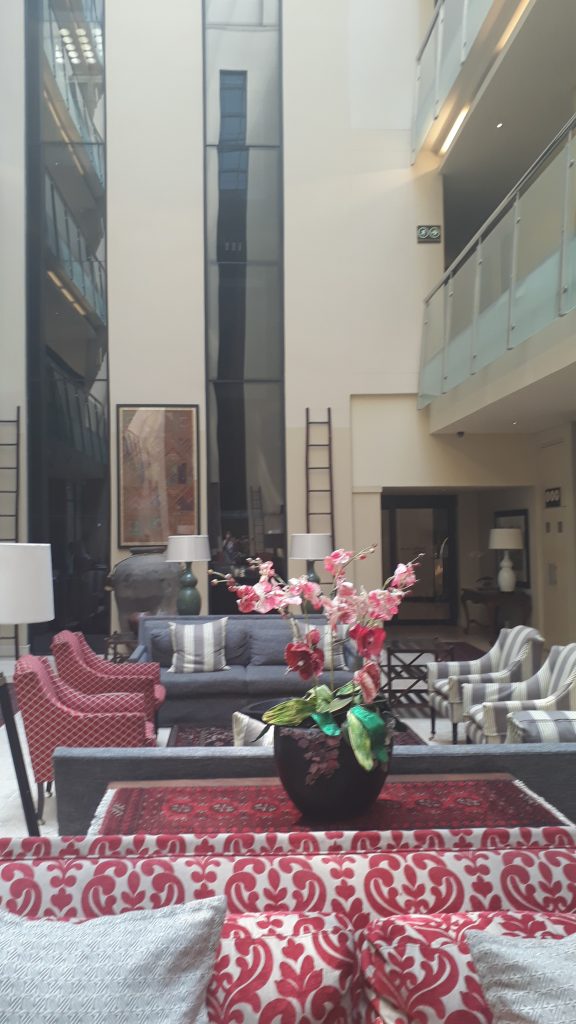 Best of all, the free parking in the basement garage located right across the road from Gateway means that guests can park and leave the stresses of traffic behind for their entire stay – whether you're in the area for business or leisure.
PS. If you're looking for a place to eat while staying at The Royal Palm, Greedy Buddha is a short stroll down Palm Boulevard – and offers the best sushi in Durban and a host of other South-East Asian delights.
Address: 8 Palm Blvd, Umhlanga Ridge, Durban North, 4320
Phone: 031 581 8000
For bookings go to www.royal-palm.co.za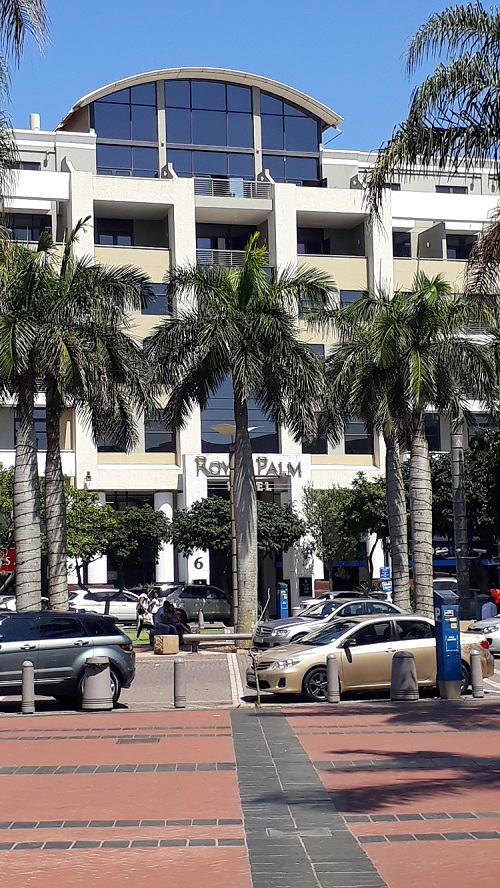 Brought to you by All4Women
For more news your way, follow The Citizen on Facebook and Twitter.