The Bon Hotel Riviera on Vaal is a 45-minute drive from OR Tambo Airport, so it really feels like you're going on holiday, but you get there before the children fall asleep in the back seat.
Part of the hotel is a converted farmhouse from the 1800s. It was originally built as a hotel in 1929. Unlike many upmarket hotels, the Bon Hotel Riviera doesn't try to be the most modern and sophisticated building on the block. The furniture in the restaurant and in the rooms has a distinct farmhouse look and feel, making you feel at home from the moment you walk in. That said, a fireplace in the dining and bar area would probably have guests wining and dining for longer.
The rooms are spacious and comfortable and the view of the Vaal River in the morning is spectacular. The hotel restaurant serves a buffet dinner with very simple traditional meals. Visitor have access to a gym and a fitness centre where they can also play tennis or squash. If you prefer to be pampered, the spa offers a variety of luxurious treatments.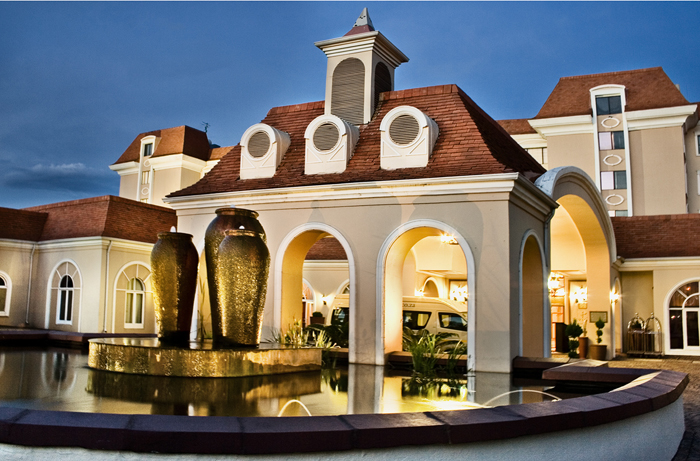 The hotel is equipped with five conference venues, making it very attractive for large groups of business people. With 91 rooms, the hotel is relatively small, so trying to have a quiet dinner on a day when there are two big groups of people at the hotel might not be ideal.
This may not be the best option for a romantic getaway, but it's great for a weekend away with friends and family. The hotel also features a game room and a children's playground. Children will enjoy the hotel even more if they're there over their birthday. A children's birthday party package includes face painting, table tennis competitions and a jumping castle among other things.
If you really want to make your visit romantic you can ask the hotel to organise a picnic basket for you and your significant other. You won't have to do anything except arrive at the private picnic spot overlooking the river.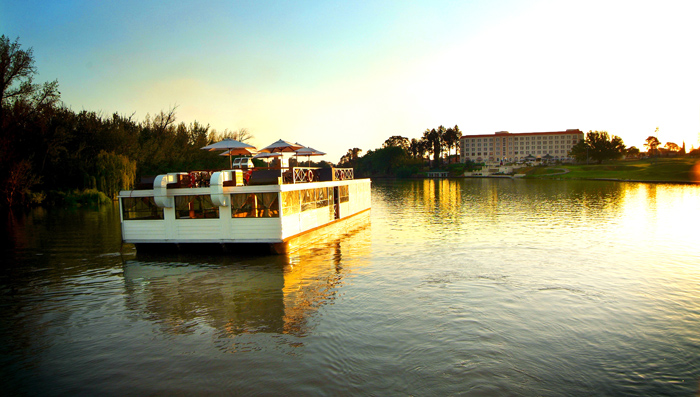 The hotel is cosy enough to make staying indoors during winter days comfortable, but you'll get the most out of your trip if you visit in warm weather and enjoy the watersport options available, including skiing, wakeboarding and tubing.
Apart from the calming view of the river, the floating Petit Verdot restaurant is the hotel's best feature. The ferry takes guests on three-hour cruise down the river every day. Having sundowners on the boat's deck is a memorable experience and a great way to end your stay at the hotel.