It is perhaps fitting, then, that the Cape Town Festival Of Beer is finally coming to Johannesburg this weekend, as local hipster culture initially emerged down south before trekking all the way up to Johannesburg.
Cape Town is teeming with such people, while in Johannesburg they exist in segregated enclaves. At the Maboneng Precinct, craft beer is the way to go for folks in search of something different. It doesn't come cheap, though, with some brands going for R40 a bottle.
Craft beer is slowly becoming a first choice for beer lovers across the board, including jocks and pantsulas. This year's festival promises to provide a colourful array of connoisseurs and fun seekers, and some who simply love the taste of beer and inebriation.
A carnival atmosphere coupled with drinking games and educational input about the processes involved in brewing beer is envisaged by the organisers. Food and beer pairings will likely prove interesting, as such inanities are usually reserved for pretentious wine and whiskey lovers.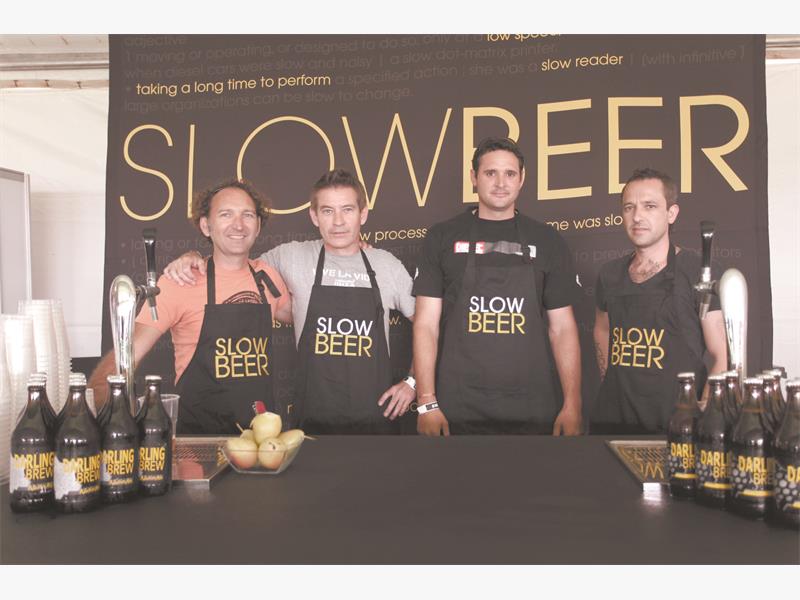 Beer is supposed to be a working man's drink, right? It remains to be seen how Jozi will react to this festival, but according to festival organiser, Jason Slinger, it was always just a matter of time before the event set its sights on Gauteng.
"After the success of the Cape Town Festival Of Beer and the massive emergence of interest in the craft of beer in Joburg, we felt the time was right for the Joburg Festival Of Beer leg," Slinger says.
"In doing so we hope to give Joburg brewers an opportunity to exhibit their beers and the Cape Town brands the chance to introduce themselves to the Joburg market."
Locals will also be treated to the Beer Pong tournament, which will run over the course of the weekend.