While growing up comes with its own set of challenges, for 14-year-old Duncan (James) it means coming to terms with his parents' divorce and embracing a summer vacation with his mother Pam (Collette) and her overbearing new boyfriend, Trent (Carell).
Collette and Carell reunite after their last hit, Little Miss Sunshine, to prove once again that they can turn any script into a profitable blockbuster. The film kicks off with the family en route to their holiday destination, a seaside town in Cape Cod, with Pam and Trent's daughter Steph (Zoe Levin) asleep in the car. Trent takes this opportunity to offer his opinion, analysing Duncan's taciturn behaviour, and belittling him without restraint or shame.
At last, the family finally arrive at the holiday resort where they are greeted by some overwhelming neighbours – the heavy-drinking Betty (Allison Janney), and her children, Susanna (AnnaSophia Robb) and Peter (River Alexander). As if things couldn't get any worse for Duncan…
Wanting to get away from the constantly inebriated adults, Duncan discovers an old pink bike in the garage and begins explo-ring the town. Finding refuge at a nearby theme park, Duncan takes solace in the park workers, under the leadership of the eccentric Owen. Played by the comical Sam Rockwell, Owen is a full measure of happiness in this sometimes sombre tale. It is in this sheltering space that Duncan is offered a summer job and in time discovers the true meaning of friendship.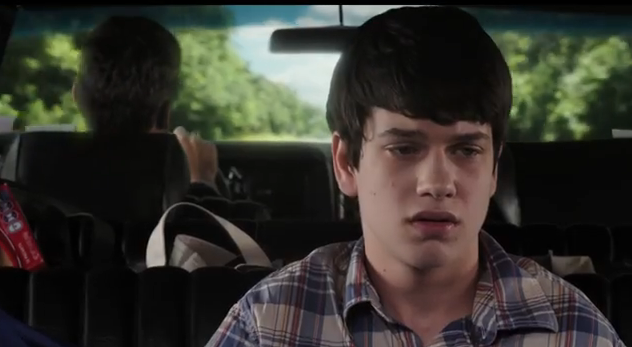 Other shenanigans on the part of the various characters keep everyone busy with their own lives, and it isn't until the last day of their vacation that Duncan's mother, who up until this point has proved to have rather shoddy parenting skills, learns about Duncan's daily adventures to the water park and embraces the support her son has received from what appears to her to be nothing more than a group of strangers.
The dialogue throughout is quick and witty, inspiring a number of laugh-out-loud moments. This is the kind of movie that puts a smile on your face while bringing to light the struggles and agonies of teenagers dealing with tremendous changes in their life.
The Way Way Back is a fun family film that explores the importance of family and friends – a principle that resonates even after the credits roll.