She did not endear herself to television audiences in interviews in which she carried on about preferring the finer things in life, as well as leaked nude photos and a very public affair with a married man.
The public fascination with Mbau's life made for interesting reading, but she emerged as a cold personality who would do anything to maintain a glamorous lifestyle. How personable she actually is got lost in the frenzy of attention that always follows her.
These days Mbau has changed track and is reminding folks that she is an actress, singer and dancer, which was actually what she did before the tales of the matching yellow Lamborghinis. She has appeared in 14 films on Mzansi Magic and e.tv over the past two years and will now host her own talk show, Katch It With Khanyi, on eKasi+, OpenView HD, from October 18.
"I am making more money now that I am not in the media much anymore," Mbau says.
"Had I realised this some years ago I'm sure I would be a millionaire by now. My life is in such an organic state right now. I don't feel the pressure to be relevant anymore, and I am more comfortable with myself now."
On the set of the new talk show, Mbau shows off a natural conversational style as she goes down memory lane with Mandoza as her guest. It is as though she is talking to an old friend rather than an interviewee, even confessing that when she was growing up all she wanted to do was become the kwaito star's girlfriend. Throughout the recording she is funny and accessible.
"This show is not your conventional talk show," she says.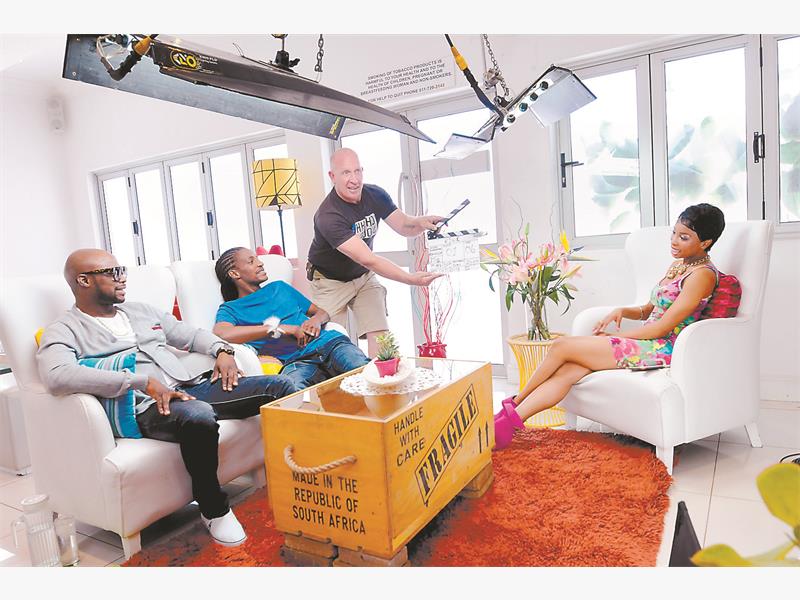 "We are not after the gossip, but rather about relating to people on an intellectual level. The guests are more open and relate to me better because I've been through a lot of bad things in the public eye, so they can feel free to share their stories as well. The show will also illustrate how my life has evolved, because my biggest challenge these days is to get people to take me seriously. If a person gives me a chance they will soon find that I have depth and some brains."
The idea of Katch It With Khanyi is to give celebrities and socialites the opportunity to set the record straight.
Mbau has used the media in the past and she has also had her fair share of unsavoury reports, so this show will be a platform to give her peers their moment to handle similar issues. Mbau's open-book policy about her life in the spotlight is a mechanism that she will use to get her guests to open up about their own lives.
The set is often full of laughter and Mandoza seems to feel very much at home. There is never a dull moment and Mbau is shown to be a completely different character to the one she has been presented as publicly.
"In addition to featuring people who have been through the wars in their lives, we will also have guests who are hot right now," she continues.
"People like Minnie Dlamini and Boity Thulo have a bit of a following and they will feature as well, next to guys who have been doing it for a while, like Mandoza and Brickz.
"I believe in comeback stories and I will feature people like Nonhle Thema, who had a big fall out with the public on Twitter, or Lorna Maseko, who was accused of cheating with Slikour during his relationship with Bonang before going on to work with her current guy, Euphonik."