Come the first weekend of October, the local community of Porterville – home of the rare Disa Uniflora and a paragliding and hang-gliding mecca – will be opening their studios to the public for the fourth annual art weekend, Proudly Porterville.
Live music, art exhibitions, outdoor activities and farmers' markets will be at the order of the day as weekend and day visitors emerge for the perfect escape from the city.
Located 150km from Cape Town, the picturesque Swartland town's popular art weekend will commence on Friday, 1 October luring art lovers, outdoor enthusiasts, foodies, families and anyone looking for an exciting and unique getaway.
Porterville, an art-lover's paradise
The highly anticipated art experience provides an opportunity to view and purchase various artworks from both emerging and acclaimed artists living in Porterville, with the artists welcoming visitors into their world
It also allows visitors to experience Porterville's typical village life, to immerse themselves in the country town's lovely offerings and learning about what makes rural living so appealing.
Visitors can expect art in the form of paintings, jewellery, ceramics, bespoke tableware, woodwork, mosaics, crochet, quilting, beading and more. There will be 15 venues through the town – including a brand-new, custom-built studio of renowned ceramicist, Carin Dorrington – that will showcase works of various artists.
Acclaimed artists to keep an eye out for include John Bauer (a ceramicist and materials engineer), Clare Menck and Arend Louw (both well-known painters) and Annelie Janse van Rensburg (another ceramicist).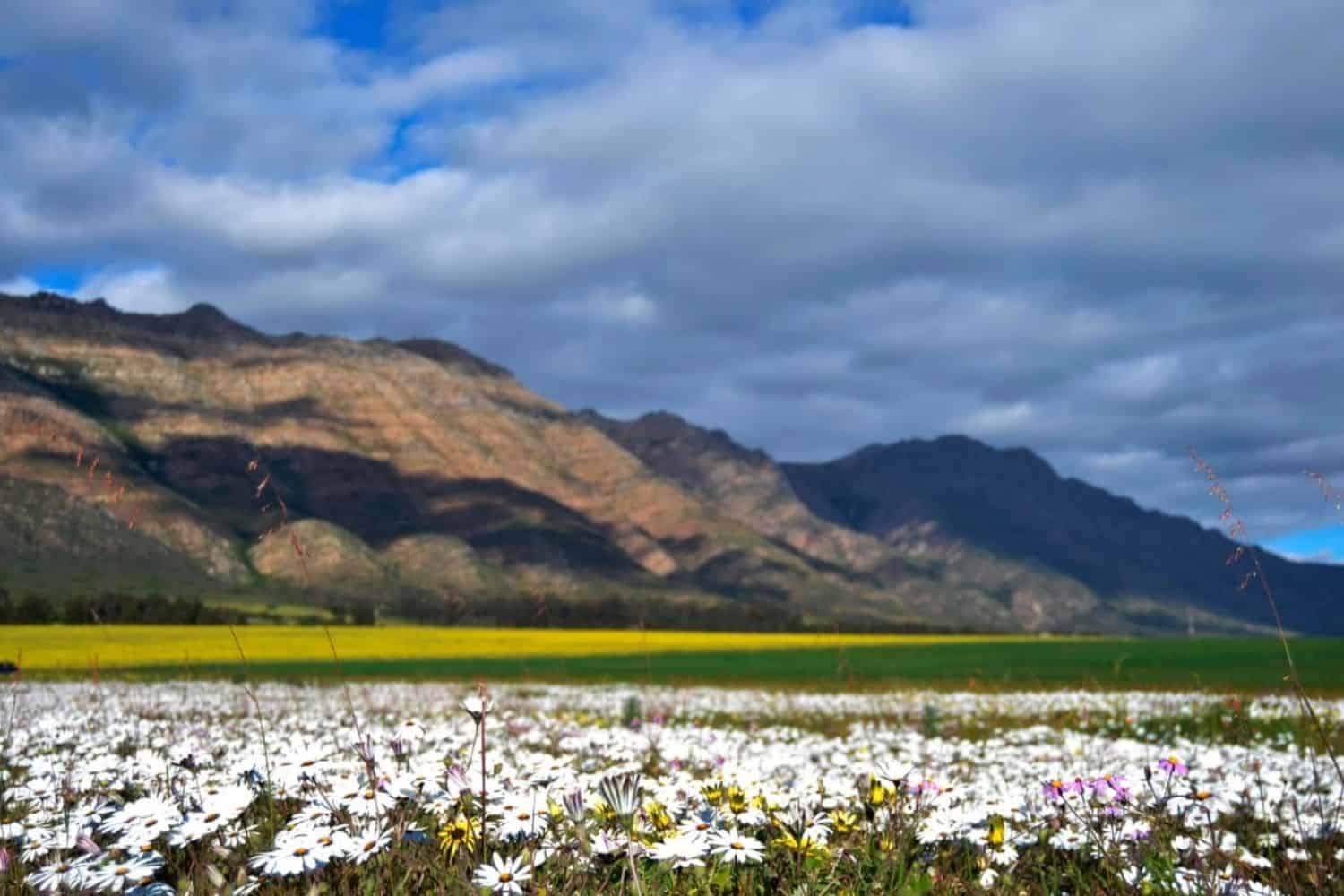 Exploring Porterville
In addition to these art venues, visitors to the area are also encouraged to visit the Mosaic Route, which features mosaic art of many talented youth from the Monte Bertha neighbourhood – a legacy of the former apartheid dispensation.
The route encapsulates the story of historic moments and sites through its mosaic and more details about each site can be found when scanning the relevant QR codes.
There are also various other activities to engage in, allowing visitors to fill their weekend with various memorable moments. The Porterville community has put together an exciting and varied festival that will include live music (Francois van Coke will be performing on the Friday night), outdoor events, culinary experiences and a lot of family-friendly fun to look forward to.
Porterville boasts various hiking trails for outdoor enthusiasts to explore too, taking hikers to fascinating endpoints. This includes an uphill waterfall trail, dotted with no less than 22 waterfalls along the trail, interspersed with pools for an exciting, refreshing dip.
Mountain-bikers will also be amazed at the vast amount of winding trails surrounding the area and might even want to prolong their stay with an extra day or two.
ALSO READ: 7 Long-weekend accommodation ideas that won't break the bank
Foodie fun
Foodies will be happy to know that the town of Porterville offers various coffee shops, restaurants and eateries for them to try out during the Proudly Porterville weekend, as well as the town's popular Farmers Market. For those who enjoy gin, the boutique Tygerkloof Distillery, located in the mountains above Porterville will welcome visitors with open arms for a gin tasting and tapas experience of note.
Most of Proudly Porterville's attractions are within walking distance from each other, which means you can park your car for the day and lazily stroll through the town, viewing art, nibbling along the way and shopping locally while in awe of the town's magnificent mountain backdrop.
Where to stay
Visitors are spoilt for choice when it comes to the emerging art capital (even though a day trip from Cape Town is also possible). Porterville offers an array of self-catering cottages, luxury bed and breakfasts and guesthouses, romantic, rustic country farm-stays, secluded mountain retreats, renowned camping spots and more.
Weekend entry to the Proudly Porterville event is free, but prospective visitors are urged to book accommodation and workshop attendance and make restaurant reservations well ahead of time.