Fun, easy, and varied, here are some basic braids for beginners styles to try.
The schoolgirl
This plait takes mere minutes to perfect and is a classic braid style. First, decide where you want the braid to be positioned on your head – you can braid either side or down the centre. Divide your hair into three sections. Take the right section and cross it over the middle section. The right section now becomes the new middle section. Next, take the left section and cross it over into the middle. Continue until all the hair is plaited.
"I love this type of braid," says 5FM DJ Sureshnie Rider, "At school I tried all sorts of braids and now my daughter is very into them."
The fishtail
For something more exciting, opt for a side fishtail braid. Tie your hair to one side in a low ponytail. Separate the hair into two sections. Take a small bit of hair from the outside of first one section and then the other, into the centre.
"I am still trying to master the fishtail myself," admits model and SA personality Tamerin Jardine, "but even when it's not perfectly symmetrical, it looks great!"
The halo
Also known as the milkmaid braid, this style works for both long and short lengths. Part your hair through the middle so that both sides have equal amounts of hair. Next, plait each side down in a pigtail style. Pull the plaits upwards and across your head like a headband and secure with a hair pin.
You can leave the loose bit of hair as is for a messier, casual look or follow SA celeb Zuraida Jardine's example by pinning excess hair back for her favourite sleek, sophisticated look.
The box braids
Considerably more time consuming to pull off, the box braid takes patience. If you are keen to DIY it, divide your hair into four box-like sections: front left, front right, back left, and back right. Take a bit of hair from the first section and secure synthetic hair if desired. You can do box braids with either your natural hair or extensions.
Braid the first bit in the traditional plait style. Repeat for the rest of your hair. "Cover your braids with a silk or satin scarf at night," advises presenter and actress Dineo Moeketsi. "This helps to prevent hair breakage and frizz while sleeping.
 @Le1ghLo  and The Citizen challenged readers to submit pictures of their own braid masterpieces.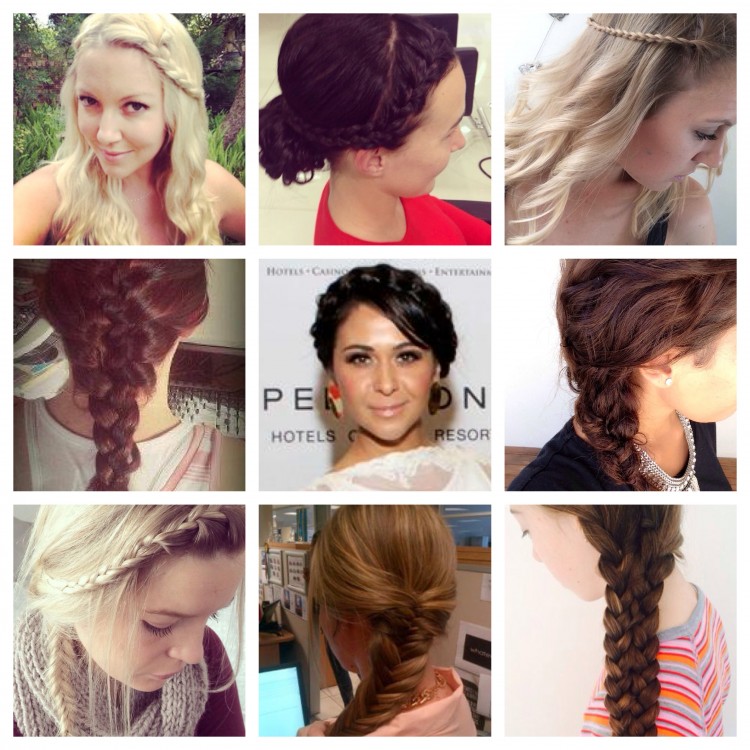 Congrats to the following #BraidSelfie ladies for being chosen to feature:
Bailey Schneider
Tamerin Jardine
Kirsty du Toit
Megan Kelly Botha
Zuraida Jardine
Odile Finotti
Sarah Jane Vincent
Vanessa Da Silva
Julia O'Keeffe
Leigh is a beauty and lifestyle blogger. Find her on www.Le1ghLo.com.