She immediately apologises for the need to remove her shoes to bring relief to her feet, but shows no sign of embarrassment. These are battle scars, evidence of over 30 years of dancing. She has a 20-minute tea break before having to go back on stage, as the Joburg Ballet company prepares for The Nutcracker opening night.
"We don't have time to rest," she says.
"We will practice until the last minute, before doing hair and make-up. I'm used to it."
Her enthusiasm is part of the driving force behind her work, which is the reason she has recently been granted the title of Prima Ballerina of the Joburg Ballet company – the first in over 25 years. The title is recognition of her distinguished career and her accomplishments as a South African dancer.
"I don't think this title means I'm better than anyone else," she explains.
"It just means that I have more experience and honours my loyalty to ballet."
Silvius started dancing when she was only four years old, having fallen in love with the art form after accompanying her father, a member of the PACT Ballet Orchestra, to his shows.
"My dad would always get me cheaper tickets and I just loved tagging along," says Silvius.
"My father knew what a hard life theatre would be and I'm sure he would have wanted an easier option for me, but he is so proud."
Besides her wounded feet, Silvius has given up a lot to get to where she is today. "I didn't have a student life," she says.
"I began working when I was 18. I couldn't get drunk with my friends on Friday nights or go away for the weekend, because I knew I had to be at ballet class the next morning.
Sitting behind a computer, you can sort of get away with slacking, but on stage, you have to keep moving and keep dancing, because no matter what, the show must go on. And we have danced all over, from the airport to the train station to the zoo and in people's houses. Everything goes.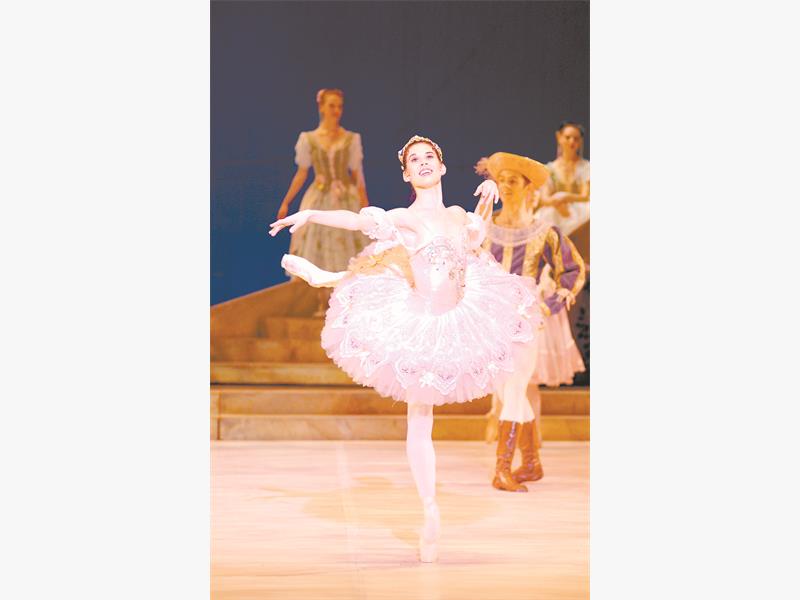 "Don't get me wrong: we receive in different ways  it's not all giving. Ballet has it's own rewards and being chosen as Prima Ballerina is just one of those honours."
After 20 years of dancing professionally, Silvius admits that she still learns new things every day.
"Although we work with muscle memory, each show has its own set of demands, stretching you one step further each time. Plus, every partner brings out something different in you and you cannot have a second of doubt, because one step out of time and it can all come crashing down," she says.
Joburg Ballet CEO Dirk Badenhorst adds: "In considering the ways in which we could honour Burnise Silvius for 20 years of magnificent performances and for the continued prestige she brings to our company, we decided that the supreme accolade would be to name her Prima Ballerina of the company, a rare tribute by any measure and one she richly deserves."