If you've been keeping close tabs on Kylie and Kendall Jenner, Bella Hadid, Megan Fox and been watching the most recent season of Love Island UK, you would have noticed that underboob, or bottom cleavage is the star of this summer's obsession with sexy fashion.
It's all about skin and sex appeal in less conventional ways. We've seen French designer Marie Parie launch a range of revealing cocktail dresses and pants where underwear is an unwelcome accessory and now, underboob is back in full swing, sending sideboob to join the queue in fashion's ever-changing cycles.
Online conversations about this season's skimpy trends reach the same consensus. After almost two years of lockdown, sweats and pajamas, the need for sunshine and a lot of skin seems universal. Cutouts are everywhere, pants, shorts, tops and swimwear included and it's spreading across social media at a rapid pace.
Tank tops and crop tops with underboob are back, bikini tops are being turned upside down to create visible bottom-breast creases and halter necks are itsy-bitsy from the bottom up. It seems that it's here to stay for a while.
The tiny underboob tattoo has hitched along for the trendy ride too, Recently Bella Hadid showed hers off at the Cannes Film Festival. Rihanna, Miley Cyrus and Demi Lovato all have them.
And, if you're not keen on its permanence, henna art in all shapes and sizes are also making a comeback, building patterns and imagination in all the right places while sites like Amazon, Etsy and AliExpress have tons of temporary tattoo stickers available, specifically designed for directing fancy to the bottom-breast rise.
Underboob is not as risqué as it suggests at first and, according to swimwear trend site Bikini it is a more equitable form of sexy. The site reads that no matter whether you are large breasted or smaller, everyone can participate in the look making it one of the more inclusive and universally sensual fashion trends compared to traditional ideas of cleavage.
Trend watching site L'Officiel showcases the many incarnations that make this provocative trend so popular amongst fashions "It-girl" set, from scarf tops through to beachwear.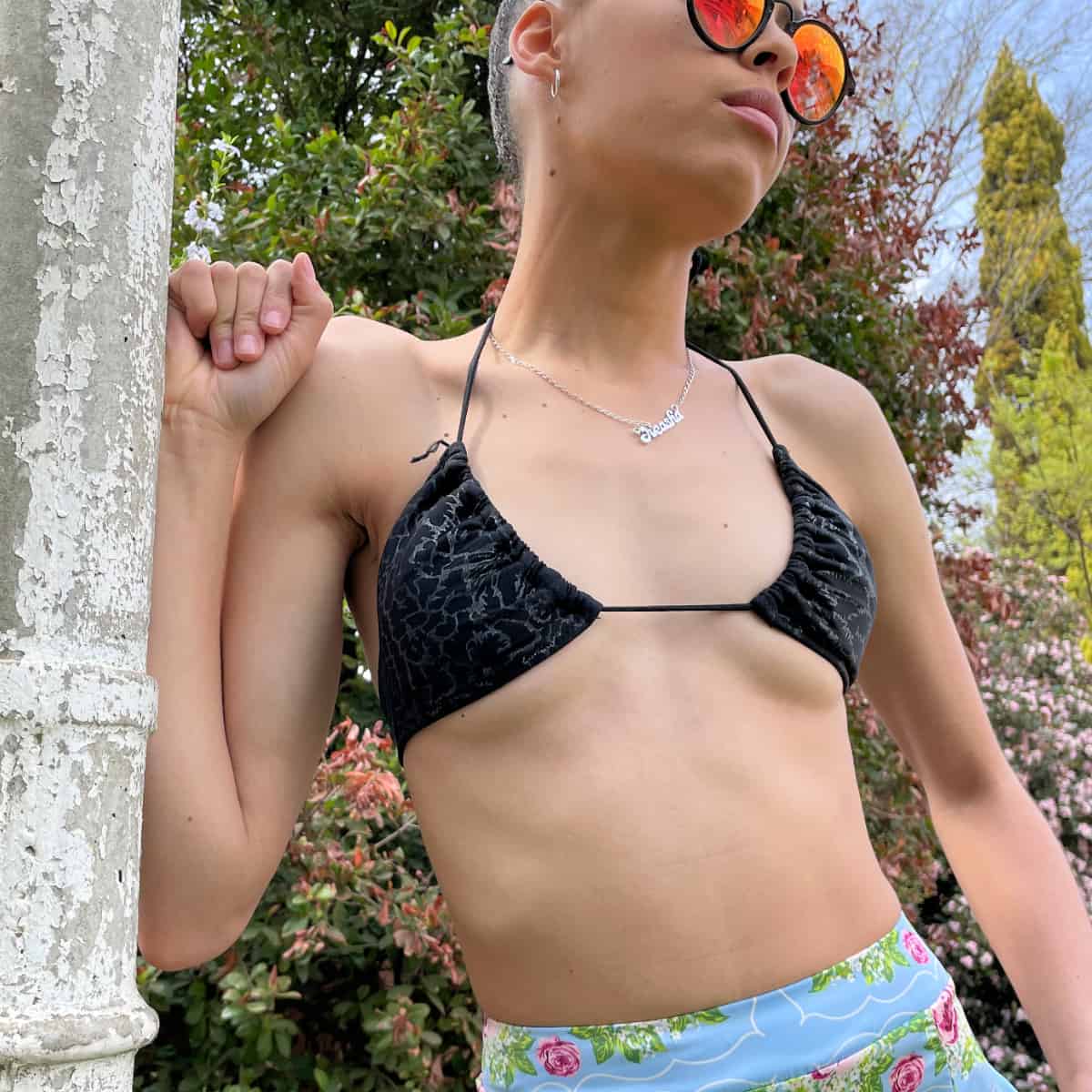 The underboob trend is not that new, though. Research shows that it has been on a slow burn to prominence for just over a decade. As far back as 2013 influential lifestyle and fashion site Jezebel declared that we are entering the golden age of sideboob, underboob and innerboob also known as middle cleavage.
Around 2015 fashion bible Vogue declared traditional cleavage dead and a couple of years ago British newspaper The Guardian reported on the surging trend. But it is expected to come into its own this summer if trend watchers and a quick social media audit are anything to go by.
As with fashion and many other bizarre social ideas that eventually become everyday accepted norms, it's sometimes hard to understand the point of it all. But a Reddit post on exactly this question, the eternal 'why' sums it up perfectly.
"Because the brain is the best erogenous zone you have. Having something left to the imagination is often sexier."
The post also shares that underboob is far more intentional than traditional cleavage, and it's potentially more prone to wardrobe malfunctions. It's daring, sexy and if the author of the post is to be believed, wearers of this trend are more "in on it" than other skimpy looks.
Underboob is worn with garments styled to, or even pulled up to reveal the lower part of the breast, just beneath the nipple. The trend is hot, expect to see it not just on the beach, but in malls, coffee shops and cocktail bars more often.