Anyone who has ever visited Italy will know that it's not a country one holidays in if you happen to be on a diet.  That said, one can enjoy a taste of Italy right here in South Africa, without having to fork out the the expenses flights and visas.
Situated in the centre of Bryanston, Sandton, Hello Tomato is a restaurant conceived in Italy, inspired by New York and launched in Johannesburg in November 2015 by John Khoury and Gerry Thomas of John and Gerry's Brands to revolutionise the fast-casual dining experience in South Africa.
The tantalising menu offers a mouth-watering and decadent selection of pasta, pizza and wholesome Italian cuisine.
Dishes include the Ciao Sausage pizza, which has a typical tomato base with mozzarella cheese topped with authentic Italian salsiccia, roasted red pepper, caramelised onion and smoked mozzarella.
The Holy Shiitake pizza is topped with exotic mushrooms, sun-dried tomatoes, artichokes, olive paste, rocket and balsamic glaze.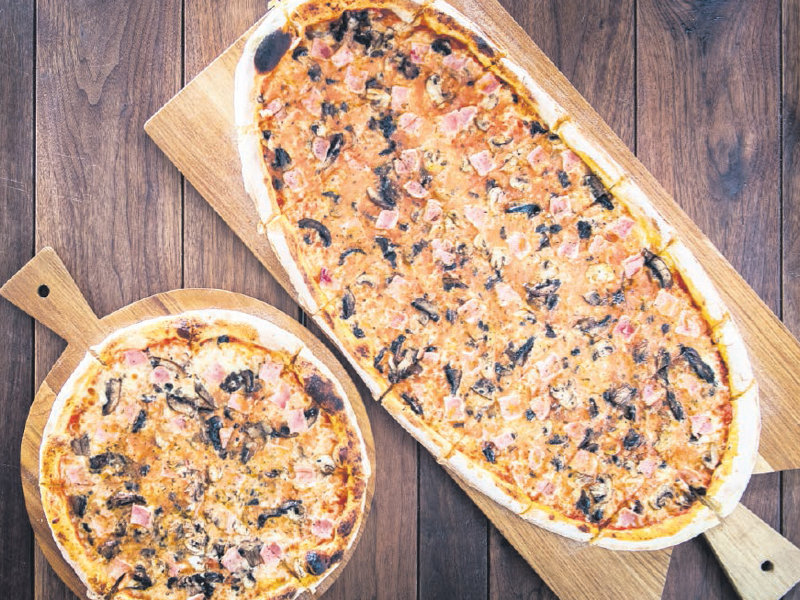 Pastas include the Chuck Norris, a chicken dish with baby marrows, chilli flakes, garlic cream and parmesan cheese.
Whether you are planning to eat out with family or friends or to order in, this restaurant caters for every taste. The desert menu includes frozen custard, a dense, rich and creamy taste experience.
Swirl things up with custard concretes, like Oreo cookies, flaked chocolate, banana or peanut brittle blended with decadent fudge, chocolate hazelnut, tiramisu or a caramel-infused sauce.
Having tasted the treat, I would recommend it, as with each scoop your tongue lingers on the custard's smooth rich creaminess.
In true Italian style Hello Tomato shares in the culture of eating together, providing standard sized meals for one or a hearty company option that serves two to four people. Otherwise you can deck the table with options.
My experience at Hello Tomato is eloquently summed up by the late, great Dean Martin:
"When the stars make you drool just like a pasta é fasule, that's amore!"
Hello Tomato is located at Riverside Shopping Centre, Mall of Africa, and Kyalami Corner Shopping Centre.