Roadhouses are fun. And in a pandemic, perhaps more comfortable than pulling up a chair in a restaurant. But forget Covid for a moment, and remember a time when The Dolls House, the Randburg Roadhouse and several others became landmarks around Johannesburg.
It was an outing, pulling up to a roadside munch, but one by one, many disappeared. Today you may not find waitresses on roller skates and in minis, but there are still several roadhouses, particularly in the East Rand, that serve up a great experience along with affordable and tasty meals. And it is not just burgers, chips and toasties.
Kota Joe, in Boksburg and Edenvale, has taken the roadhouse concept into the 21st century. Gourmet milkshakes and suburbanised kotas (traditionally a quarter-loaf township mishmash sandwich) with delicious and generous fillings are only some of the innovations on this rather massive menu. Russians and chips with a twist, irresistible wraps with generously portioned burgers and toasties.
Dining at Kota Joe is a value-for-money feast. Service is friendly, and you simply must roll down your window and wait-staff are right there to give you yum. It is an experience you would want again and again, until every menu item's been tried, tested and enjoyed. Probably several times.
More on the traditional side is the Orama Roadhouse in Boksburg. Its brightly painted walls and neon lights feel retro. The menu, also more traditional but oh so very well priced. At Orama the burgers are huge, the schnitzels tender and milkshakes, the measure of a good roadside attraction, excellent. It is also quite different from the trendy Kota Joe, and has more of a family, less commercial, feel to it. Service is great, meal prep time a little bit on the slow side. But it is authentic.  
And best of all is Sunday lunch. Where else could you buy a large plate of food, whether with roast beef, lamb or chicken, and veggies, for under R70? And the quality is good, the taste good, but the dessert is a tad small and disappointing. But under R100 to get a meal like this? Rare.
Orama also has a big screen and, at night, family movies are shown over dinnertime in true Drive-In style. It is an experience worth venturing out of the leafy northern suburbs for.
Bargain Sunday lunches at a roadhouse are not only Orama's purview though. The Top Grill Roadhouse, also in Boksburg, offers a similar Sunday lunch setup and, to boot, is a car wash at the same time. The fare is traditional roadhouse but here, a dish you just must try is the spaghetti bolognaise.
It is a generous portion of home-made flavour, not too saucy, not too dry, just right. Again, the milkshakes are a trademark, and it is the only drink you should have. Well, that and a Creme Soda float.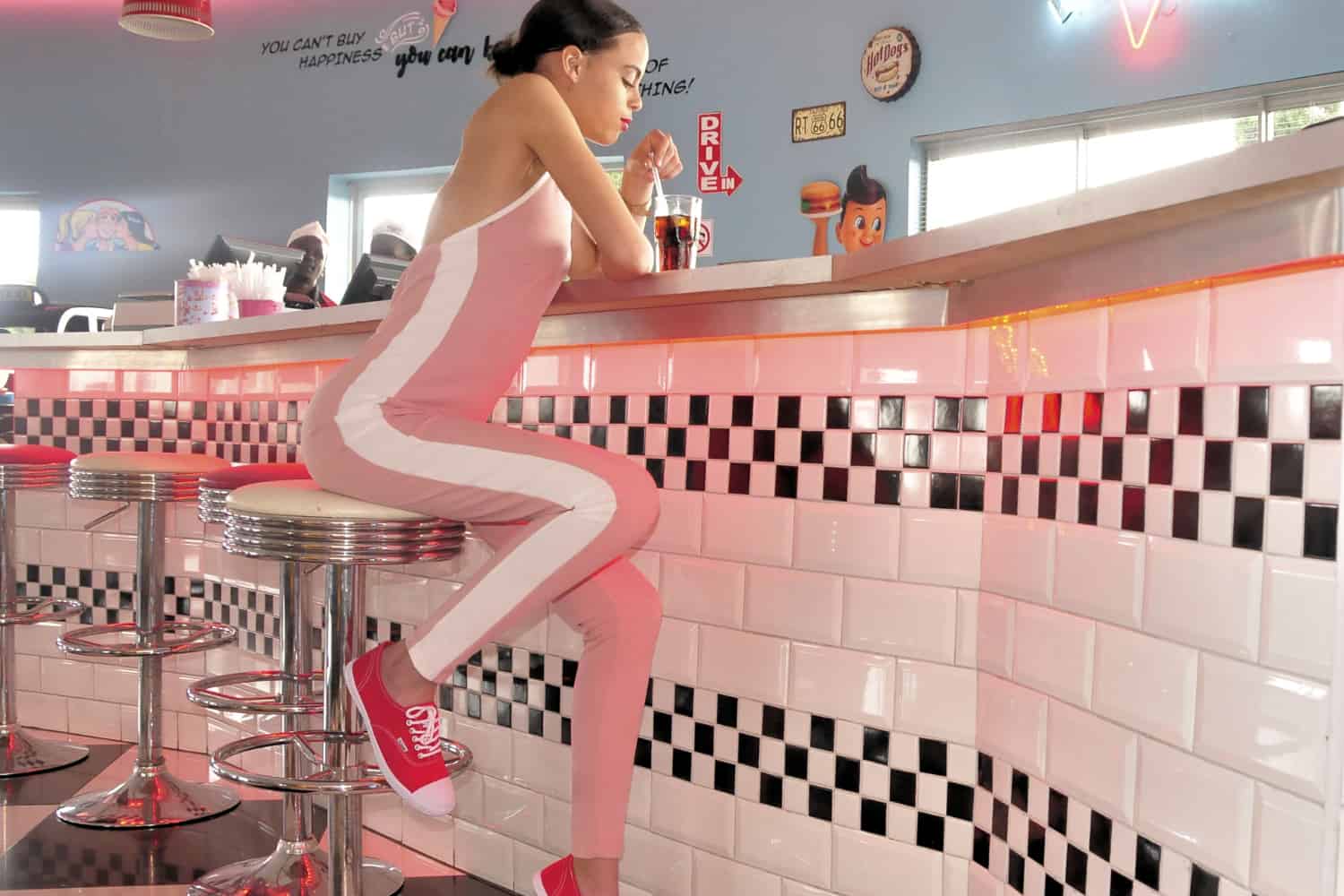 The Fireplace, also on the East Rand, is equally awesome. There are two outlets, one in Boksburg and an uber cool, retro diner and roadhouse in Brakpan. It may be quite far out, but the Brakpan branch is as worth a visit as Orama is, from a make-a-family-adventure out of its perspective. And upstairs, the diner section is like walking into 1965. A chessboard tiled floor, milkshake bar and retro décor deluxe really create a fantastic vibe. The food is good, too. And guess what, affordable Sunday lunches are served at The Fireplace, too.
During lockdown, many traditional sit-down restaurants have also turned to parking lot service. Ocean Basket stores created makeshift car-tables, sliding planks between the windows and serving meals. Portuguese restaurant Papa Boa followed suit, and its parking lot roadhouse serves up its delicious menu.
But there is nothing quite like the window-side wiry tray-cum-basket and the taste of real roadhouse fare. And this is where roadhouses win hands down in experience. After all, they are the experts.
If you are not in the east, Roasty's Roadhouse in Fourways offers a park and eat, a drive through and sit down. While not reviewed yet, the pictures look amazing and the prices are not too bad. But it is all in the milkshake. That is the next pitstop.