In what appears to be contradiction of previous reports claiming a possible launch date of next year or 2023, Honda has released the first official teaser images of the all-new Civic Type R.
Likely to now debut closer towards the end of this year as evident by the comparatively thin layers of black-and-red wrapping, the last ever internal combustion engine only Type R will once again be based on the Civic hatchback and as evident by the images, boast a large albeit thinner rear wing and the carryover centrally mounted triple exhaust outlets.
Compared to its sibling, and also the sedan, the Type R features a black honeycomb pattern grille, the same lower intake albeit also with a honeycomb pattern, sportier bumpers, wider door sills and red R branded brake calipers. No images of the interior were however provided.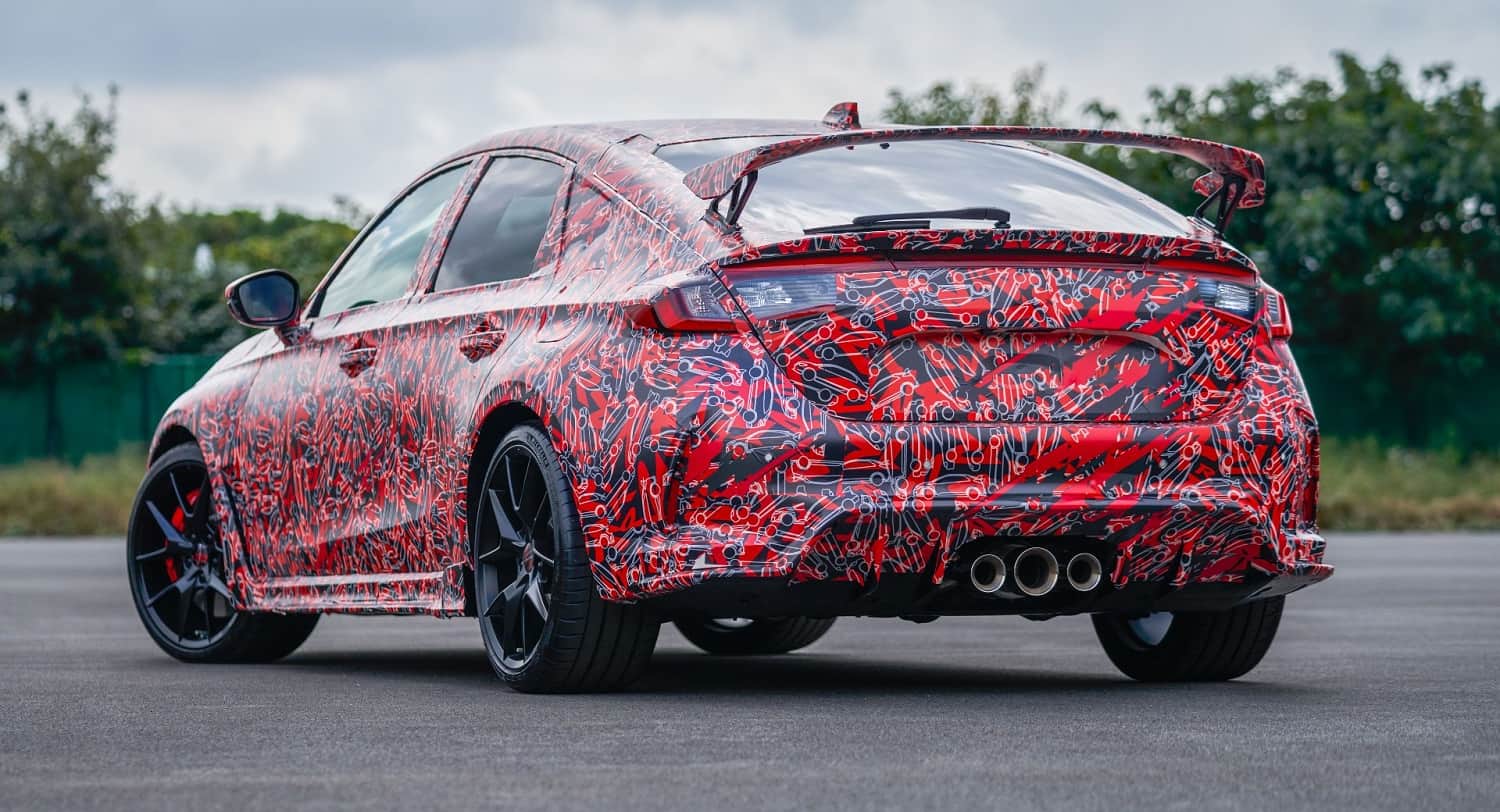 As alluded to on prior occasions, motivation will once again come from the 2.0-litre turbocharged engine powering the outgoing FK8, although output remains unknown.
ALSO READ: Next Honda Civic Type R will be manual only again
Rumoured to produce 294 kW with electrical assistance, a claim thrown out following Honda's confirmation that the Type R will be petrol powered only, the newcomer will reportedly also remain available only with the six-speed manual gearbox.
Like the FK8, drive will once again go the front wheels only and not all four as alleged last year on a number of occasions.
Despite the images and no details, expect more, possibly of the powertrain and interior, to emerge over the coming weeks and months, along with a potential launch date confirmation.