Having announced the roll-out of five new CX-badged SUVs over the next few months in October, Mazda has revealed the first all-new model to wear in the prefix in the shape of the CX-50.
Positioned between the CX-30 and the CX-5, the CX-50, as indicated last month, will only be marketed in North America with production commencing in January at the Huntsville Plant in Alabama.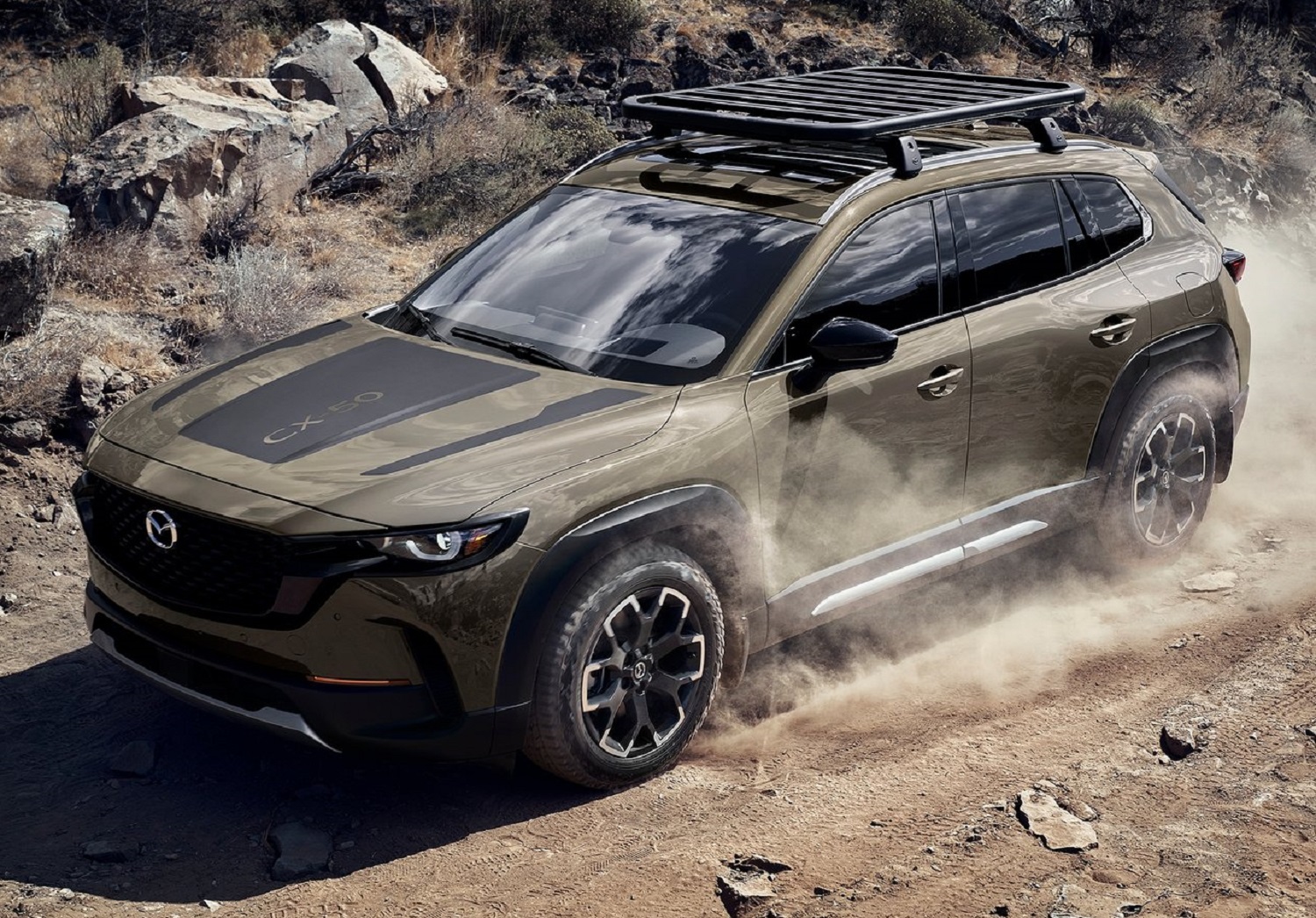 The first model to emerge from Mazda's partnership with Toyota, the CX-50 still incorporates Hiroshima's Kodo design language, but with a prominent emphasis on off-roading as evident by the wheel arch and door cladding, front and rear skidplates, roof rails and silver side sills.
ALSO READ: Mazda confirms SUV onslaught with five new models from 2022
Sporting a concave design to the rear doors and an elongated version of the CX-30 's roofline, the CX-50, which is tipped to rival the Toyota Corolla Cross that will also be manufactured in Huntsville for the States, also debuts a new colour called Zircon Sand as well as a Mazda first panoramic sunroof.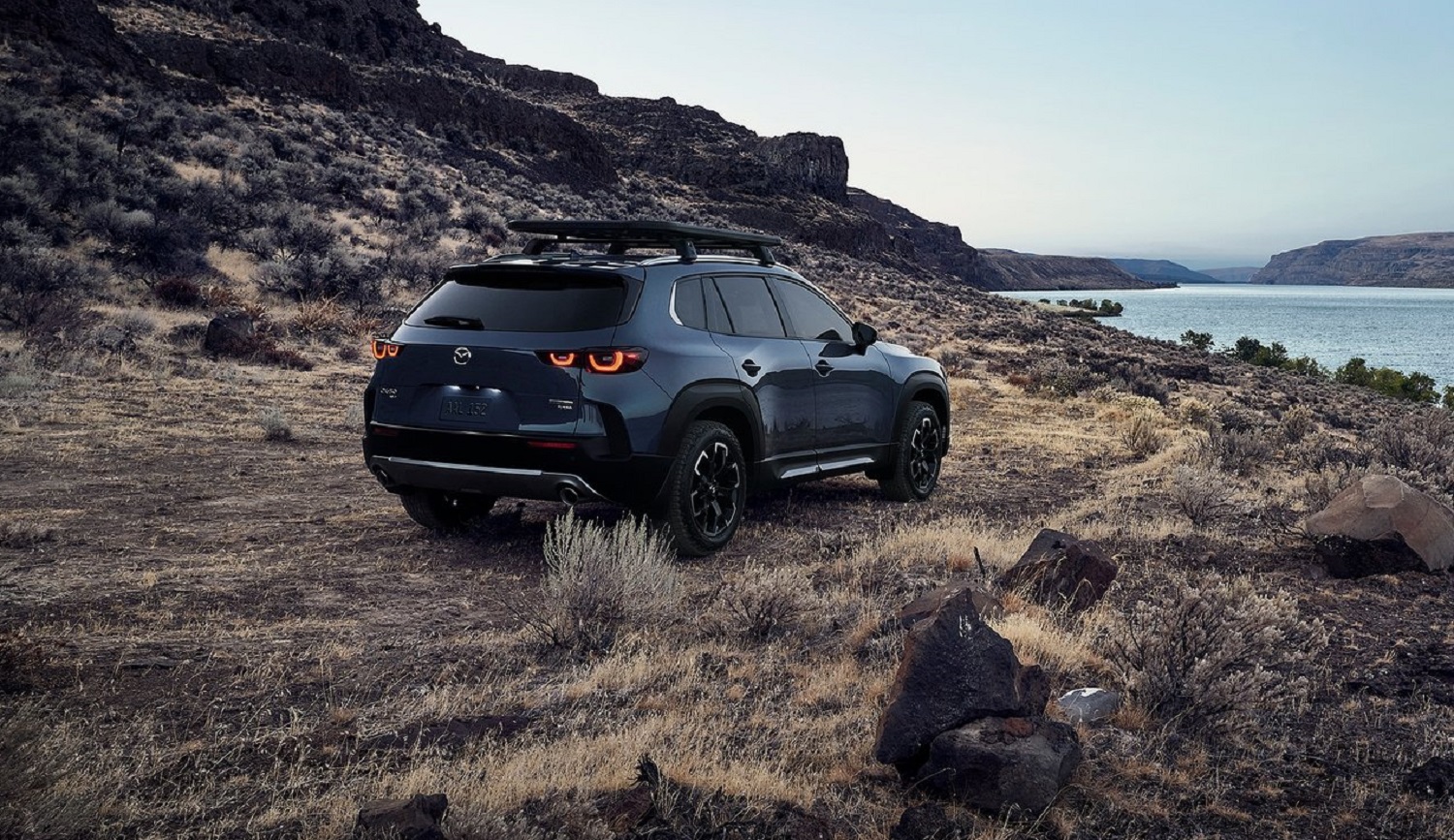 In addition to being coy about the CX-50's dimensions and underpinnings, Mazda also remained mum on the interior, merely stating that it "provides comfort to all passengers" and that the boot has been "thoughtfully designed to help support and enable outdoor activities".
As evident by the images though, the interior sports the same minimalist design and look as current models in the shape of the climate control panel, the expansive MZD Connect infotainment system, the familiar CX-family centre console and vertical air vents.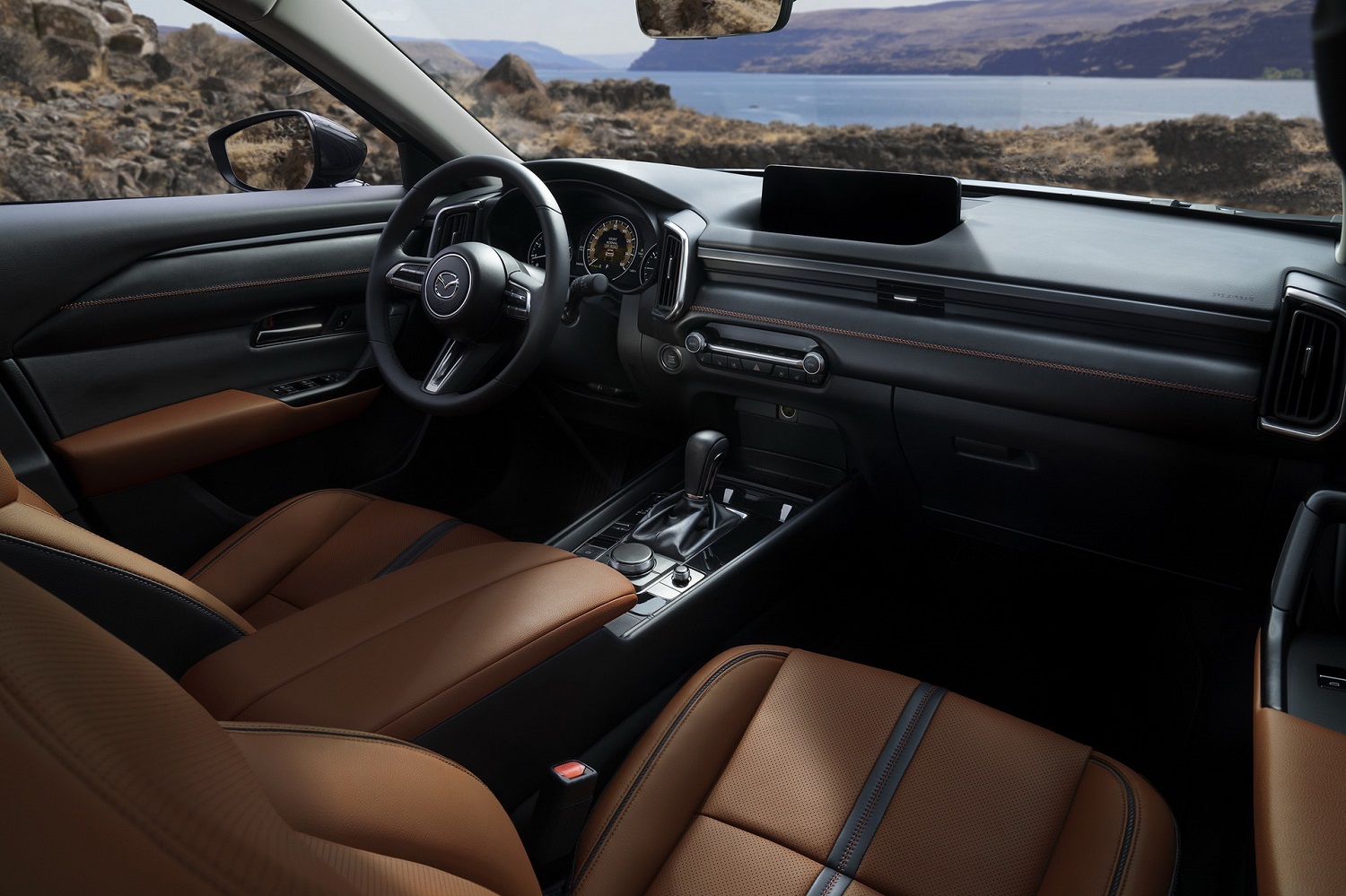 Up front, the CX-50 will have a choice of two 2.5-litre petrol engines; a normally aspirated unit and a turbocharged variant, both paired to a six-speed automatic gearbox with all-wheel-drive being standard fare. No power or torque outputs were revealed. Electrified models, though confirmed for availability, will only arrive at a later stage.
Going on sale soon after entering production, the CX-50, as mentioned, will only be sold in North America with the line-up of new CX models for South Africa still to be announced.