The 2021 Inland Extreme Festival brigade visited the Eastern Cape Aldo Scribante circuit outside Port Elizabeth last weekend, with the discipline's only "away" race meeting of the year producing spectacle and some unexpected results.
Topping proceedings were three races for G&H Transport Extreme Supercars, all won by Charl Arangies in his Stradale Lamborghini Huracan.
In race one, he was followed over the line by Dane Angel (Angel Autohaus Porsche 911) and Kris Budnik (Bucketlist Dodge Viper). Angel took another runner-up place in race two, leading home Paulo Loureiro (Combined BMW M3).
Angel did not arrive for race three, with the respective second and third places thus going to Loureiro and Benjamin Morgenrood (Morgenrood Lexus).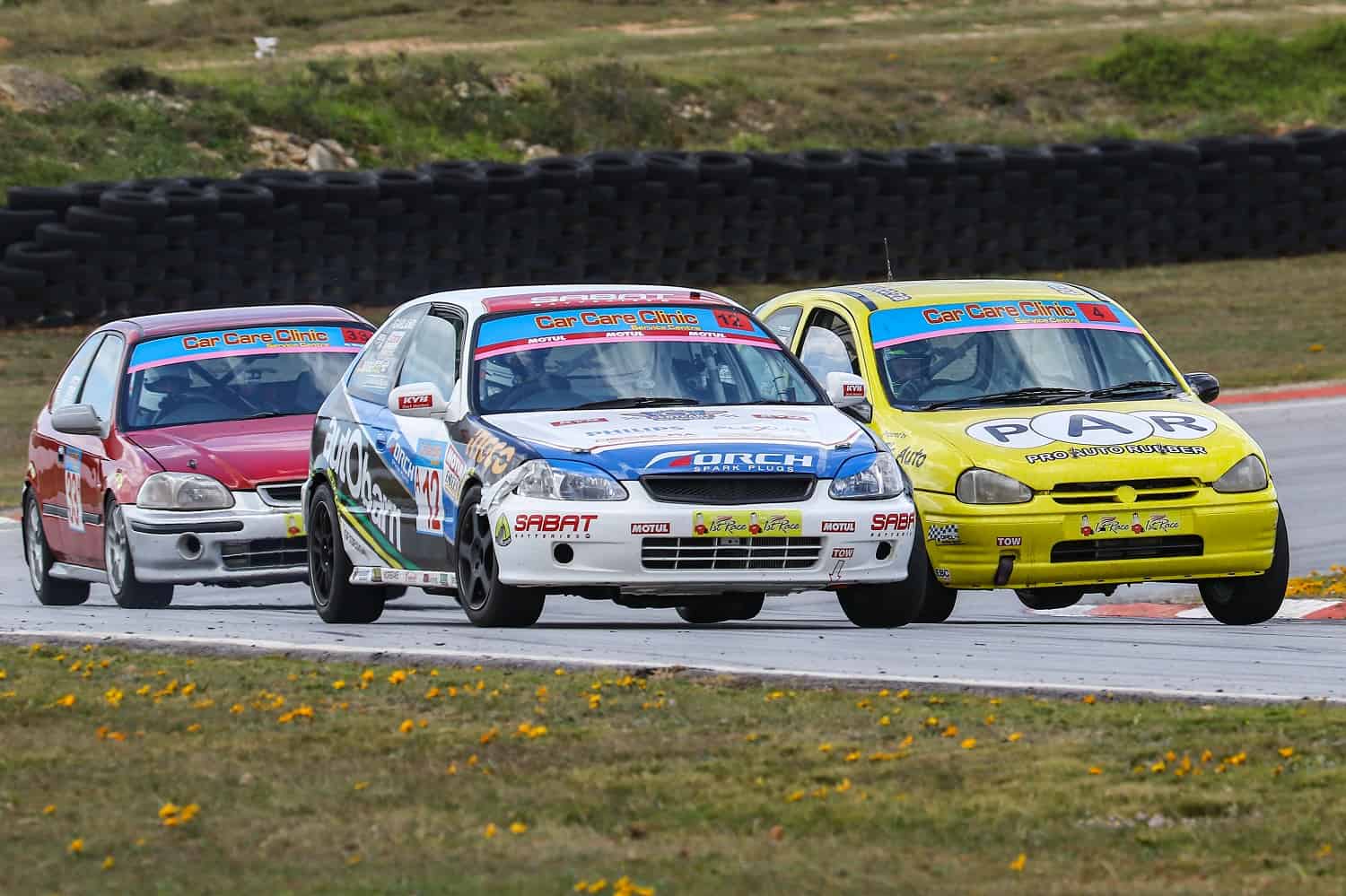 The opening two Car Care Clinic 111 races saw Robert Neil (Delmon Ford Focus ST), Mark du Toit (TAR BMW Z4) and Harry Arangies (Stradale Nissan 350Z) on the podium steps, respectively. In the third race, Du Toit led home Neil and Louis Scholtz (Car Care Clinic Volkswagen Golf GTI).
The Car Care Clinic SuperHatch races provided some of the day's best spectacle, with three huge battles between Jonathan du Toit (TAR Honda Civic), Brettt Garland (AutoBarn Honda Civic) and Andre' Dannhauser (PAR Opel Corsa).
ALSO READ: Coastal storm brewing as Inland series heads for Aldo Scribante
Du Toit won race one from Garland and Dannhauser. Then Garland won race two from Dannhauser and Du Toit, while Du Toit took the final win from Garland and Dannhauser. On all three occasions, the three contestants were covered by less than three seconds over the finish line.
Both the DOE Formula Vee races went to Lendl Jansen (Bull Security Rhema), ahead of Gert van den Berg (DOE Rhema), with Lushen Ramchander (Liqui Moly Forza), and Brandon Hills (Rugged Hills Formula Vee) taking turns on the two final podium steps, respectively.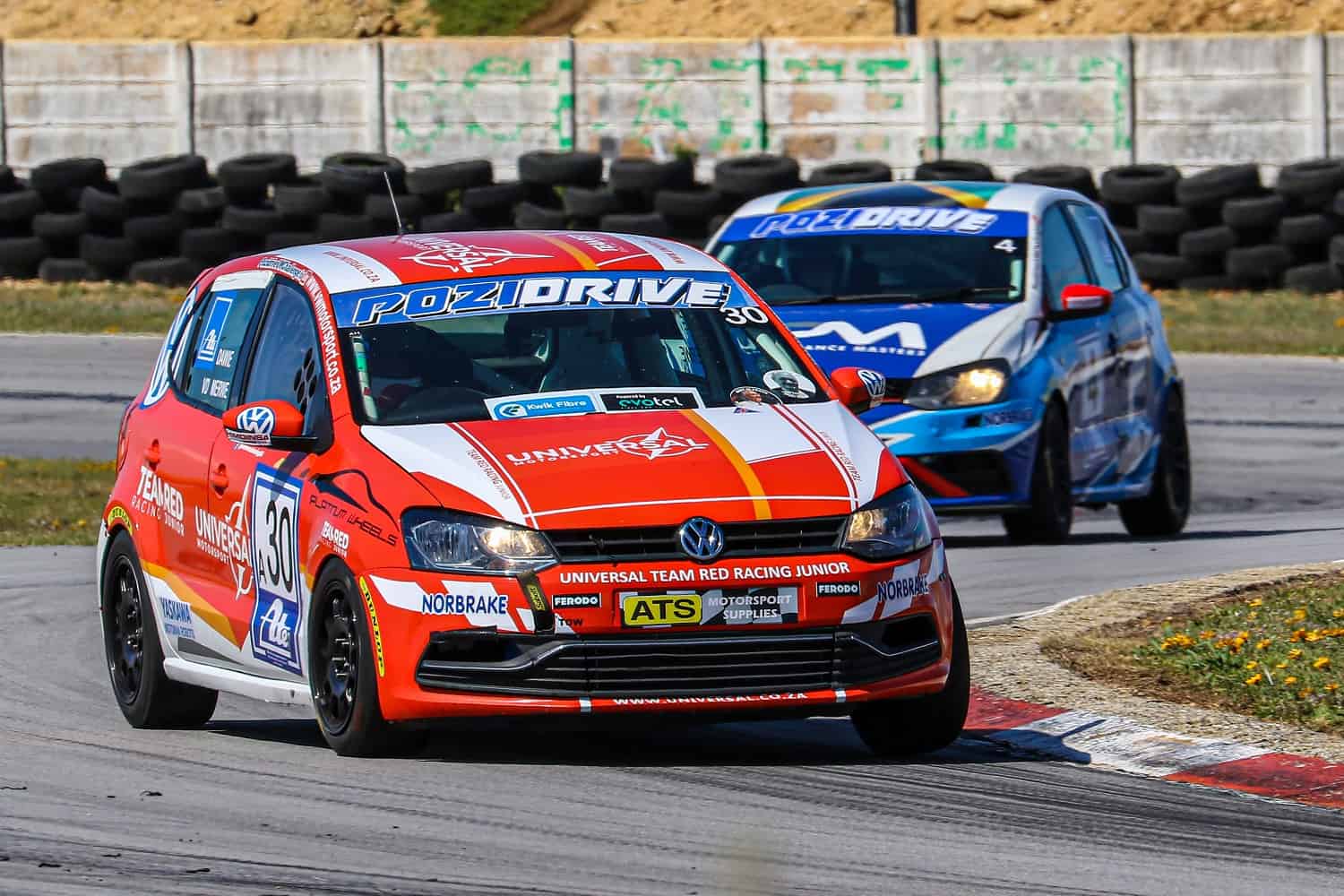 Dawie van der Merwe (Universal Polo) was in the groove, and won both of the day's PoziDrive VW Challenge races. On both occasions, he was chased to the line by Wayne Masters (Performance Masters Polo) and Marco Busi (Automan Fitment Polo).
Stiaan Kriel (T-Rex Polo) won both the Class B races. On the first occasion, he led home Karshin Naidoo (Polo) and Stuart Mack (Bluebelt Polo) The next time Leyton Fourie (Express Hire Polo) and Mack filled out the podium places.
The next round of the 2021 Extreme Festival will be a National leg at the Zwartkops circuit near Pretoria, on Saturday, October 23.