Kenny Jeacocks from South Crest was shot in his right arm after a shootout ensued between him and robbers on the Benrose onramp near Johannesburg, heading east at about 10.25am on Tuesday, reports Alberton Record.
As Kenny got onto the ramp, his vehicle was bumped from the left by another vehicle while the vehicle in front of him slammed on the brakes and reversed into him.
ALSO READ: WATCH: 'Ouma' in a Jeep turns tables on hijackers by ramming their car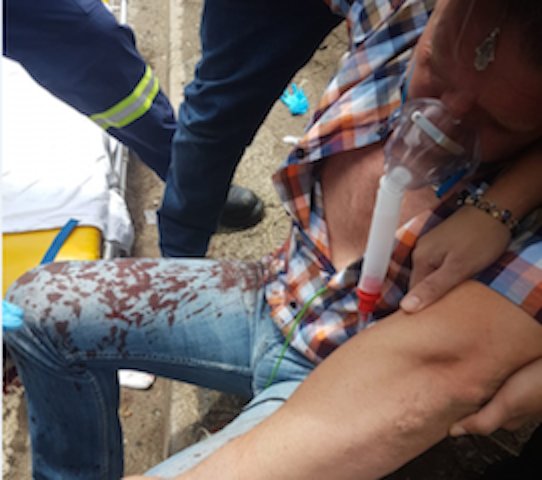 The next moment he was surrounded by seven males who opened fire with AK 47 rifles and 9mm pistols. He realised that it was an armed robbery and drew his weapon.
During the shootout, he managed to get out of his vehicle and returned fire. Unfortunately, he had to retreat while firing as the armed men tried to surround him.
He then hid behind a vehicle caught up in the traffic when he took a bullet in the arm.
Kenny is currently recovering in the Netcare Union Hospital in the Trauma Unit.
For more news your way, download The Citizen's app for iOS and Android.