A massive runaway veld fire – stretching for kilometres along the N12 outside Kimberley in the Northern Cape – wreaked havoc on local farmland.
As of 11pm on Monday evening, the N12 was closed, with vehicles still backed up as the veld fire spread from the Douglas towards Magersfontein.
Kimberley fire: What we know
Farmers and residents from Douglas, Hopetown, Strydenburg, Orania, Luckhoff, Koffiefontein and Kimberley banded together to battle the blaze.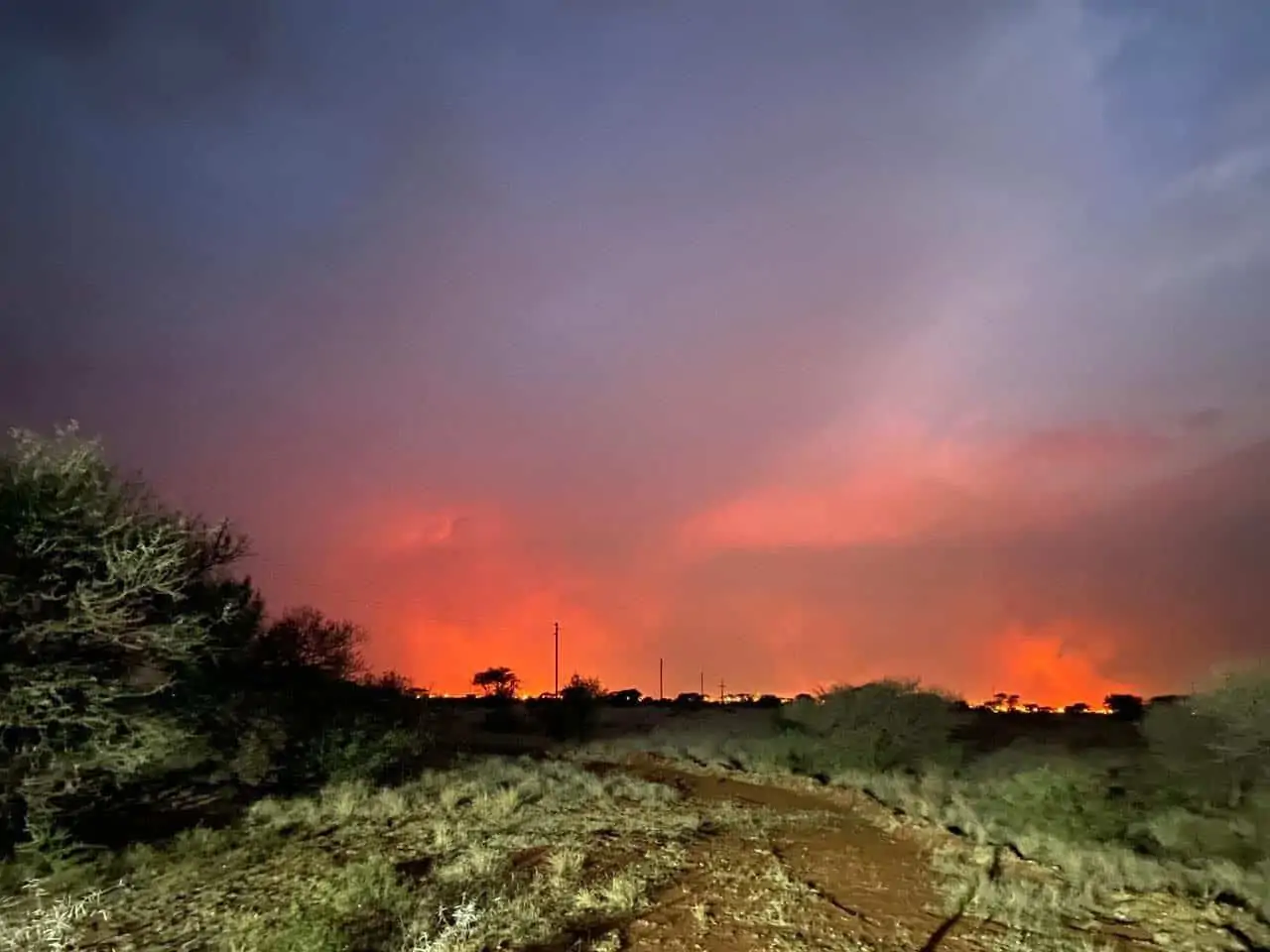 Firefighter injured
Emer-G-Med personnel were dispatched to Modderivier from Kimberley, where they assisted an injured firefighter. Arrive Alive reported at the time:
"Paramedics are mobile to a firefighter who sustained injuries with ALS on board. Approximately 200 firefighters already deployed."
In addition, "a number of patients have been transported to local hospitals for smoke inhalation and burns during the course of the day".
Watch: Kimberley Fire along N12
Residents in the area took to social media, asking for help while motorists travelling along the N12 between Cape Town and Kimberley were urged to avoid the Magersfontein/Jacobsdal area.
The N8 between Kimberley and Petrusburg had been closed shortly before 10pm on Monday due to reduced visibility reduced and dangerous conditions.
From Schmidtsdrift to Hopetown
The fire reportedly started on Saturday towards the Schmidtsdrift area, approximately 80 kilometres west of Kimberley.
The blaze then spread an additional 100 kilometres towards Hopetown.
'Worst fire'
One of the local residents – who had been living in the region for more than 50 years – told SABC News it was the worst fire she had seen in her life.
I cried this morning, really. It's not nice.
She thanked citizens who had been providing firefighters, emergency personnel, farmers and farm workers with water, ice and cold drinks.
NOW WATCH: Mmabatho Palms Hotel in North West on fire