Two mobile classrooms at MJ Mgidi Secondary School in Soshanguve, Tshwane, burned down on Wednesday evening.
Police are investigating the circumstances around the fire. The cause of the blaze remains unknown at this stage.
Authorities have confirmed that no one was harmed.
Further reports by the Gauteng Department of Education (GDE) showed that some classroom furniture was burned to ashes as a result of the fire.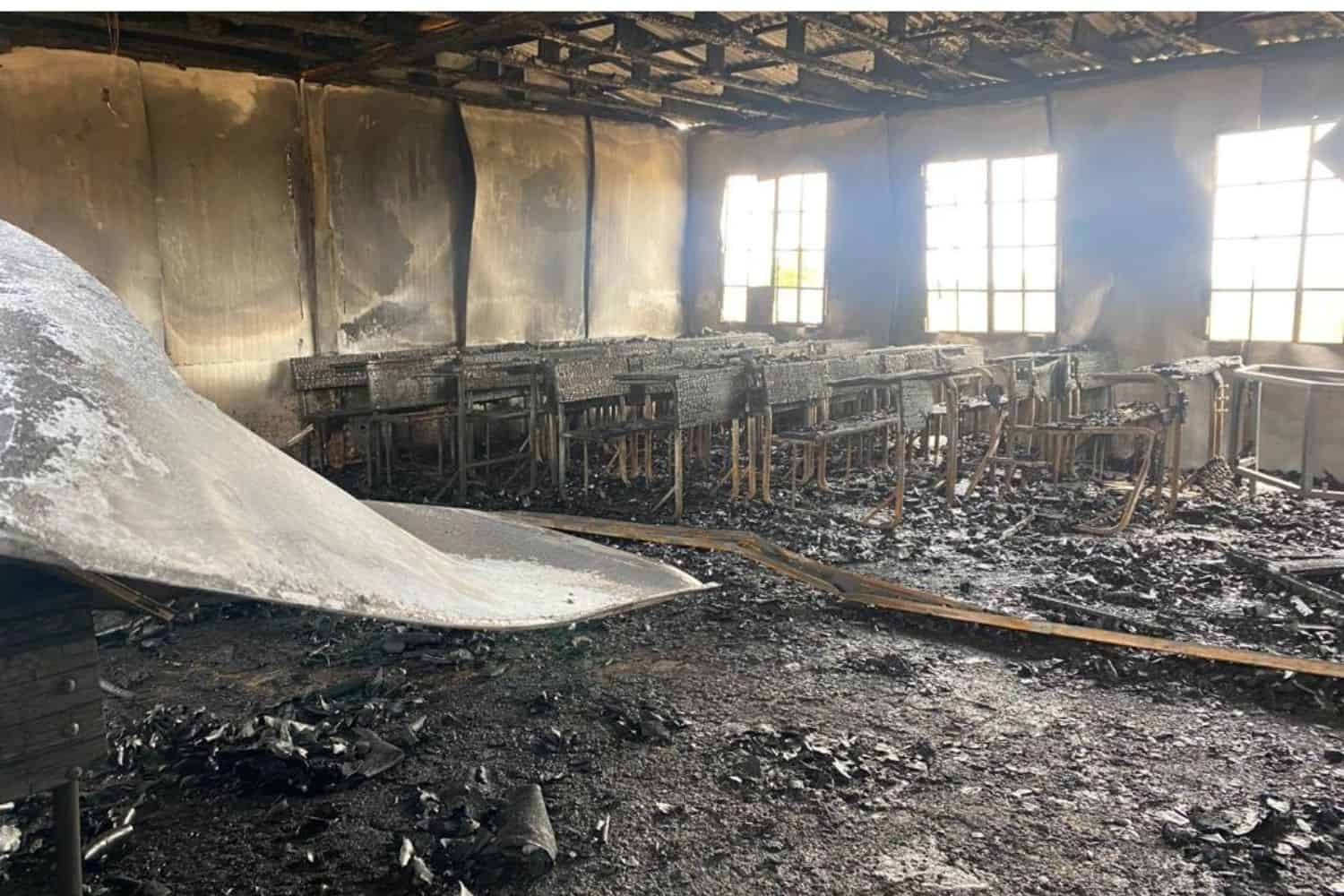 "Firefighters rushed to the scene and were able to extinguish the fire before it could cause more damage to the school property. The cost of damage is currently under evaluation and has not been determined yet," said GDE spokesperson Steve Mabona.
There are concerns that learning and teaching for the third term will be disrupted as pupil prepare for examinations.
"The only people who suffer from these actions are the learners who will now be taught in overcrowded classrooms, while some will not have classrooms at all," said DA shadow MEC for education in Gauteng, Khume Ramulifho.
This latest incident will undoubtedly put further pressure on the already constrained resources of the Gauteng department of education.
The DA believes political battles may be behind this latest incident.
"With current issues around the ANC's candidate nomination process in the area, we cannot rule out the possibility of disgruntled community members allegedly being involved.
ALSO READ: Glenvista High School: Education dept 'will not fix damages.'
"We urge communities to safeguard and protect our schools as these are precious resources meant to improve the lives of children," added Ramulifo.
The DA wants the South African Police Service (Saps) to urgently investigate the cause of the fire and ensure that the perpetrators are brought to book.
This is not the first time MJ Mgidi Secondary School finds itself at the centre of controversy. In March last year, Twitter users called on Gauteng education MEC Panyaza Lesufi to visit the school over alleged vandalism incidents.
NOW READ: Call to arrest those responsible for burning classrooms