A pre-exposure prophylactic treatment known as Truvada, which is taken daily to prevent HIV infection, has been found safe for teenagers at high risk of contracting the virus.
According to a study conducted in South Africa and released at the International Aids Society conference on Tuesday, pre-exposure prophylaxis (PrEP/ Truvada) is over 90 per cent effective in the prevention of HIV infection.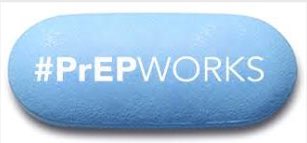 Though PrEP is not licensed for teenage inhibitory purposes yet, there has been talk from both the departments of health and education that it is likely to be administered to teenagers who are at excessive danger in future.
The drug is expected to help combat the spread of the virus in teenagers, as teenage girls are the most contaminated group in the country. Though there are rumours that the drug is dangerous and has side effects, only one in 10 people who are on Truvada has reported side effects. One of the most important facts regarding PrEP is that people who want to take it and who are at a greater risk of contracting HIV should firstly get tested for kidney function and for HIV.
A Krugersdorp-based sex worker said PrEP is costly and, because of the daily intake requirement, it is difficult to maintain the usage.
"I heard about the HIV prevention pills on the radio. I also heard that the government was planning to give the pills to people who do the same job as I do who are HIV negative.
"I tested negative but I never received the pills," said the 23-year-old, who asked to remain anonymous.
Harriet Reyneke, a responsible pharmacist at a Muldersdrift shopping mall, said the PrEP medication comes in different brands and people who are interested should seek the brand most suitable to them with the assistance of a health professional.
PrEP pills are available in selected pharmacies at price ranges from R250 to R700.
Source: Krugersdorp News
– Caxton News Service