Local police officers had to rescue the victim of an armed robbery right outside the Hawks' door last Wednesday. The incident took place in a parking lot in Henshall Street, directly in front of the Hawks' offices, Lowvelder reports.
Police spokesman, Capt Dawie Pretorius said, "I got a call from a man whom I had helped get permits for his business in the jewellery industry. He told me three suspects had robbed him and locked him in his car in his parking lot at work."
READ MORE: Armed robbery at jewellery store in Mall of the South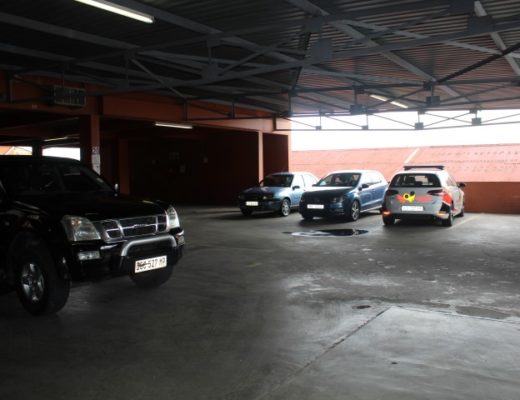 Together with other police officers, they arrived at the scene to find the victim shouting and banging from inside the boot. The victim spoke to Lowvelder on condition of anonymity, out of fear for his life.
"I had just parked when three men came around the corner. The one pointed a handgun at me through the windscreen." The second suspect opened the back door and started searching through his belongings. The third opened his passenger door and started rummaging through the cubbyhole.
"The man holding the gun shouted at me demanding that I tell him where my black briefcase was, or he was going to kill me."
He wondered how he knew he kept his cash and valuables in it. "I never exit my shop with it in public view," he said.
The next moment, the men pulled him out of the driver's seat, opened his boot and locked him inside. "I thought they were going to drive off with me as they had taken my vehicle keys. Luckily I still had my wallet and cellphone in my pocket. When I couldn't reach my wife I remembered a kind police officer who had helped me with my business, Capt Pretorius, so I phoned him. He rescued me."
An eyewitness said when the police arrived they found that one of the female Hawks officers had driven into the parking lot at the time of the incident.
"She witnessed what happened. What makes no sense is why she did not call for backup if she had no weapon on her. She phoned the brigadier and told him not to park there and then ran away.
"What also confused me was that nobody heard the man shouting for help and banging against the boot, and nobody saw how the suspects fled the scene. I only saw Hawks officers appear after the police arrived."
Hawks spokesman, Capt Dineo Sekgotodi confirmed it, adding that "this was a police matter". Pretorius said police are investigating.