Five schoolchildren were killed and two others seriously injured when two taxis and a bakkie were involved in a collision at Turton, near Mtwalume, KwaZulu-Natal, earlier this morning, South Coast Herald reports.
READ MORE: Several children injured in taxi crash in Umlazi
The children were aged between of 11 and 14 years. Three died at the scene, while two later died at the local clinic.
It is believed that one of the taxis involved in the crash slammed into the group of children who were standing at the side of the road, waiting for their transport.
An official police statement is awaited from police spokesperson Lieutenant-Colonel Zandra Wiid, who is currently at the scene.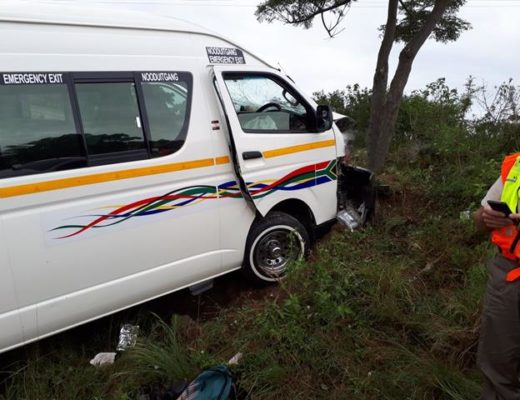 https://www.citizen.co.za/news/south-africa/1785634/several-children-injured-in-taxi-crash-in-umlazi/
For more news your way, follow The Citizen on Facebook and Twitter.