Wearing an Indiana Jones-style hat, Hofmeyr remained very much behind the scenes, letting the current crop of starlets have their time in the spotlight. In the early days however, the show was on the news in the same way Yizo Yizo hogged the headlines for its content.
Isidingo was pivotal in documenting the transition from apartheid to democracy and Hofmeyr and his team at the time did a great job of striking a balance between mirroring South African society and remaining entertaining on a daily basis.
As one of the earliest truly multiracial productions after 1994, the soapie introduced storylines that challenged people's views of South Africa, as current actress, Linda Sokhulu explains: "There was a point in time in our history when we had the Immorality Act, under which interracial relationships were outlawed," she says.
"Daily dramas can mould a society in that Isidingo broke the stigma associated with that act when they allowed to have interracial couples kissing on screen. You fall in love with a person and not their complexion on screen. You either fall in love or you hate a character, and not their colour. So through television, Isidingo broke down stereotypes about colour and about homosexuality."
Jamie Bartlett, who played the shady and racist Mike O'Riley, was also in attendance at the shindig, but also stood back.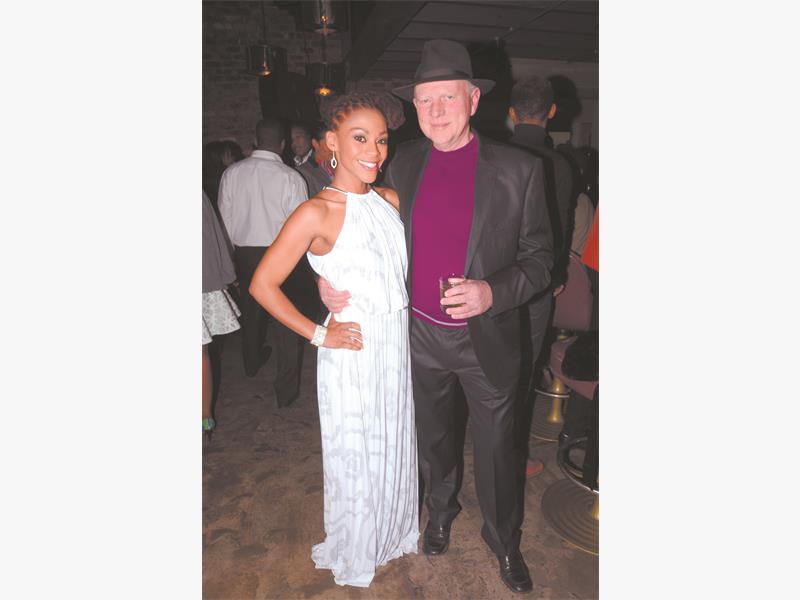 Robert Whitehead who plays Barker Haines, a character that has terrorised the television community of Horizon Deep for many years, seemed to be having a ball wearing a permanent smile to go with his Scottish kilt.
Over the years, the soapie has shifted slightly away from its social message, but still interrogate issues that concern the human condition.
The homosexuality theme has returned recently, and new ideas are brewing with the introduction of a new character named Caitlin Moorhouse, played by Carin Rous. Moorhouse is a journalist who has taken on corporations and politicians and now she visits The Deep to find out the truth about behind the mine disaster.
The intrigue and drama continues on the soapie that has for a long time been more than just a television drama but an accurate reflection of our times.