With South Africa being one of the most crime-riddled countries in the world, it is important to ensure that you feel a sense of safety and responsibility. Technology can help with that.
According to an SAPS report released on March 3, more than 960 000 crimes have been reported to the SAPS between the period of July 2016 and March this year.
This means that, on average, an astonishing 3 550 crimes take place daily.
Here are five emergency apps to put you in touch with the service you need quickly.
MiBlackBox
This trigger app is designed to act as your virtual witness if you find yourself in any type of emergency.
With one click of a button, MiBlackBox records audio, video and images of events taking place around you to alert your contacts.
Is it worth it?
MiBlackBox is definitely a viable option for people travelling alone who need immediate assistance if they find themselves in danger.
mySOS
mySOS provides you with navigational assistance as well as a tracking system. If fast assistance during an emergency is what you want, mySOS promises to deliver.
Is it worth it?
If you are an avid outdoor person and travel around by yourself, this app is able to track your movements and let your contacts know if you are in danger.
Bull Horns Panic Button
This unique app silently calls the nearest emergency services with the tap of a button.
There is a feature that allows you to add and receive alerts about local crimes and suspicious activities in your neighbourhood.
Is it worth it?
It is a free app that alerts your security company to your exact location if you are faced with an emergency.
This app works on all smartphones, smartwatches and headphones that allow for a variety of ways to access the app.
Crash Detech
Crash Detech's use of movement sensors are able to detect any unusual impact that you might be involved in. If you are in an accident, a signal will be sent directly to a response centre. A vehicle will be dispatched and you will be assisted.
The cool thing about this is that sensors can differentiate an accident from an accidental device drop.
Is it worth it?
This app best suits someone who drives around alone.  There are various packages that make it an affordable option if you are not looking to spend a lot of cash.
Namola
After just three seconds following the alert, police services will be dispatched to attend to the criminal activity.
This app uses GPS coordinates to track where the incident is happening and ensures that the nearest authorities are sent to attend to the situation.
Is it worth it?
It is worth downloading as it is free and assists if you are the victim of criminal activity. However, it is only available in Gauteng.
Which App Suits Your Needs?
We have compared them for you to make it easier to decide which one will be most beneficial.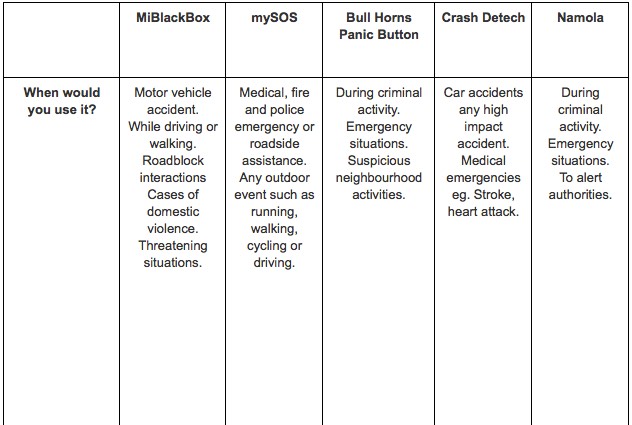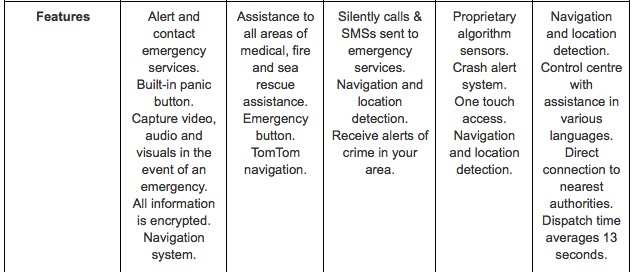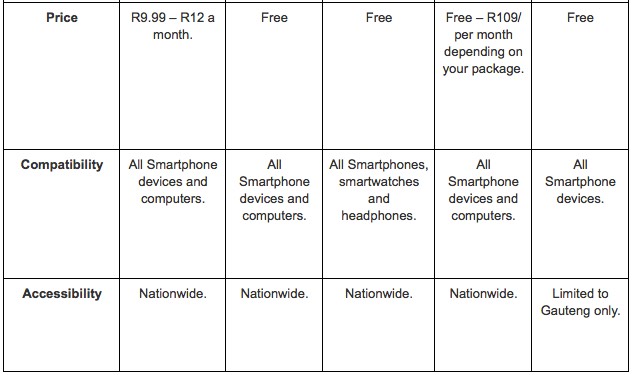 Brought to you by CompareGuru