'Double double toil and trouble, Fire burn and cauldron bubble'. Shakespeare's famous couplet in Macbeth called it for today's reality. More and more it feels like the present and the near future is a stew of crazy with socio economics literally in the soup. Navigating the present tense is equally as hard for individuals as for business with the future a jumble sale of possibility. The Covid-19 pandemic accelerated this confusion. Yet, celebrated futurist and trend-watcher Faith Popcorn says that trends trump all, and through the daily malaise it's quite visible. The state of flux is changing the tide. Kindness is the next big thing.
"We are now at a place of kindness in the world," says Popcorn whose 1981 bestseller The Popcorn Report first cited the notion of cocooning, a reality that crept up on us, became enabled by technology and was rubber stamped by lockdown. "Trends take place over a period of time and it's all about identifying them, calling it, and tracking it," she adds. This is what her New York based consultancy Brainreserve has been doing for decades, identifying 17 primary trends that really resonate on closer analysis. "Kindness is not simply being naive to one another, but it has far-reaching socio-political and economic reach and takes many shapes."
After meeting virtually during a lockdown webinar, Henley Business School's Jon Foster Pedley, singer Karen Zoid and Popcorn engaged further about the notion. "We are in the process of setting up a Kindness Institute," says Pedley, and while it is still in its beginning stages, he says that the objective would be to create a resource bank in aid of spreading the trendoid meme. "It is a natural progression for corporate activism, to make the move from issue-based triple bottom line social development and charity, to help uplift and change society and take on issues, to a world where various incarnations of kindness drive individuals, companies and politics."
"There's a really good book by the Arbinger Institute called Leadership and Self-deception. And they start off by saying that when a beggar comes up to you and asks you for something, your natural instinct or human instinct, your way you're built is to give that person something. It's just how we are built," says Popcorn. And as global consciousness has moved to environmental and social awareness over time, kindness is the next step in caring. "Kindness takes many shapes, being kind to oneself by, for example, exercising regularly, eating right and taking care of yourself through to simply helping someone out and expecting nothing in return." The true value, she says, lies in the fact that it makes you feel good about being kind.
And while business is focused and drive by a profit motive, adds Popcorn, kindness is about nurture. This means that, for example, social development funding or budgets should not simply be a cheque handover to a charity, but to physically enact kindness by getting your hands dirty. Projects like Habitat for Humanity are a great example of this, where companies don't just fund housing, but employees actually build some of the homes. She adds that some large multi-national multi-brand corporations have already embraced kindness, with some writing into policy that each of its owned brands must plough back into positive social initiatives and be hands-on.
"That's very different from the cold idea of pure corporate profits," says Popcorn. But the idea of taking on Wall Street, like what had recently happened when Reddit users artificially inflated Game Stock's market price, only to see it plummet again simply to make a point, she says is fundamentally unkind. "Many people would have lost large amounts of money or eve their livelihoods because of this. Kindness comes with responsibility and thinking through the consequences of our actions, the impact on others." Sometimes, she adds, saying no to something is the kindest thing you can do.
"Former Secretary of State Colin Powell once said to me that it's more important to him to save a single child than ever running for president." That is kindness encapsulated in a single sentence, the notion of making one small difference in someone's life, and it highlights the fact that we are all able to effect positive change, through kindness, by a single and simple act.
---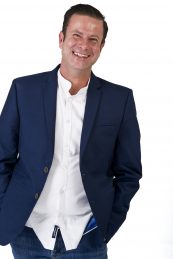 About the author:
Hein Kaiser is a seasoned journalist, broadcaster, producer, and marketing communication professional and has worked in a variety of markets, sectors, and countries. He presently hosts the 360 Brunch over weekends on Mix 93.8FM, writes for the Citizen and consults to various companies on a strategic level.
For more news your way, download The Citizen's app for iOS and Android.