Accepted into several prides of lions, this South African animal behaviourist is, and always will be, a lover of African carnivores and wildlife.
While feeling quite at home with the wild beasts at his sanctuary at Welgedacht Game Reserve, venturing into uncharted territory, where the animals are unpredictable, is another story.
He says, quite reasonably: "Wild lions do interesting things at times."
Watching the film African Safari 3D, the truth of this statement becomes vividly evident when lions enter his party's camp, inquisitively looking around and clawing the tents. Fortunately, no persons or animals were hurt in the making of the movie, though that didn't diminish the danger involved in making it.
The film, by Ben Stassen and cinematographer Sean MacLeod Phillips, documents the natural beauty of southern Africa, from the picturesque coastal desert dunes in Namibia, through Tanzania's Ngorongoro Crater and down to the breathtaking Victoria Falls.
The piece is a sterling representation of Africa's beautiful landscapes, and for Richardson it was a dream come true. He says every country has its own unique quality, and until recently he had always dreamt of visiting the Serengeti.
"Any little boy loves adventure and nature. When someone tells you you're going to go to all these amazing places on a job, you pinch yourself, asking: 'Is this for real?'," he says.
Shot in 2012, but only released in cinemas now, Richardson admits it's all a bit of a blur now. He does remember some close encounters, though, which are the basis for what will be lifelong memories.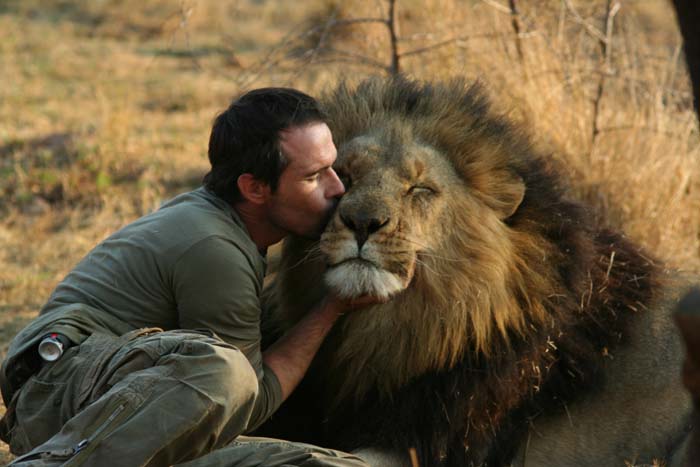 "I got a bit worried when a mother elephant standing next to her calf came charging towards our boat. The driver of the boat had gotten too close for comfort," he recalls.
Wanting to get a bird's-eye view of all the exquisite fauna and flora, Kevin Richardson and Mara Douglas Hamilton took turns soaring over the land in a customised hot-air balloon, and that too proved challenging at times.
Richardson explains: "As a guy, you try to look macho and put on a brave face, but when the rip cord caught fire in Lake Manyara and we had to make an emergency landing, natural fear set in and we forgot about the cameras."
Richardson and Douglas Hamilton braved many such close encounters and captured everything on a 3D camera to take viewers on an exciting journey.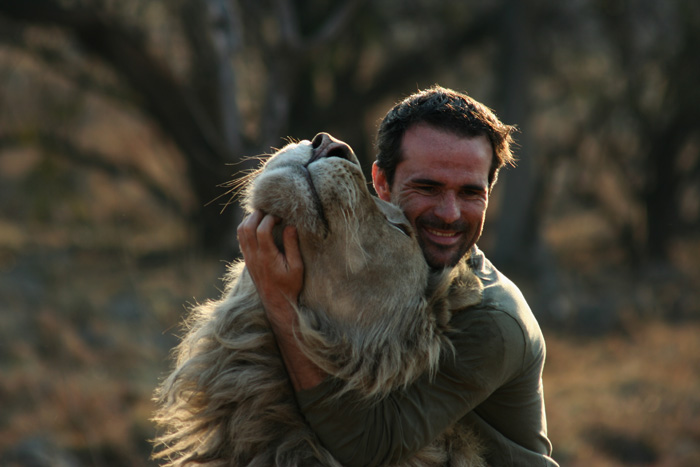 Alluding to those who critiqued the film for its lack of narrative, he says: "People need to see the cinema seat as a game-viewing seat. There's no significant plot because that's not what Ben intended. You get on the adventure and enjoy the journey – no safety bars required."
Richardson has already confronted Stassen about making a sequel – possibly more for his own pleasure than an audience's …