Heritage Day (24 September) is slowly approaching so get a head start on your lunch preparations by noting down the following proudly South African recipes, which you could make during the week prior or on the actual day.
Samp and beans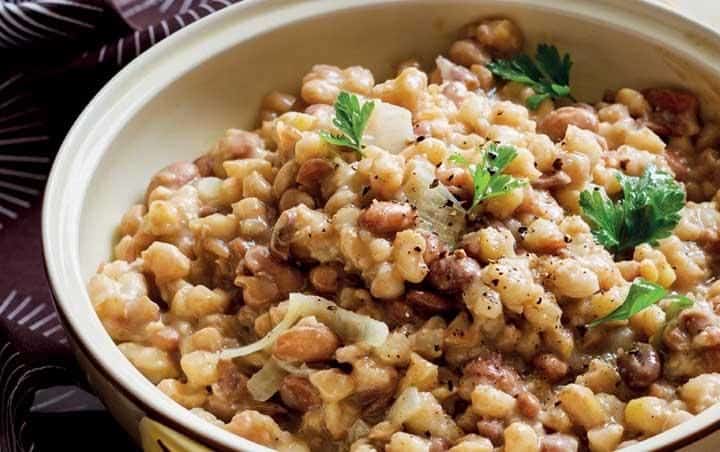 Ingredients
1 cup of samp
1 cup of sugar beans
1 onion, finely chopped
1 green pepper, finely chopped
1 tablespoon of curry powder
2 tablespoon of cooking oil
1 beef stock cube
Instructions
Soak your samp in water overnight.
Drain your samp and beans and place in pot.
Add boiling water to your samp and beans (add enough water to cover your samp and beans)
Bring to boil. Once boiling reduce heat and allow to simmer for 1½ hours or until nearly soft. Stir every 30 minutes. Add water while cooking if necessary.
In a different saucepan, add your oil, onion and green pepper and fry until soft.
Add your curry powder and fry for another 2 minutes on low heat (stir continuously).
Add your fried onions and green pepper to your samp and beans.
Add your beef stock cube to your samp and beans and stir well (add water if necessary).
Allow to simmer for 45 minutes (stir occasionally – you should get a creamy texture).
Serve hot and enjoy!
This recipe was found on mzansirecipes.co.za
Boerewors rolls with chilli fried egg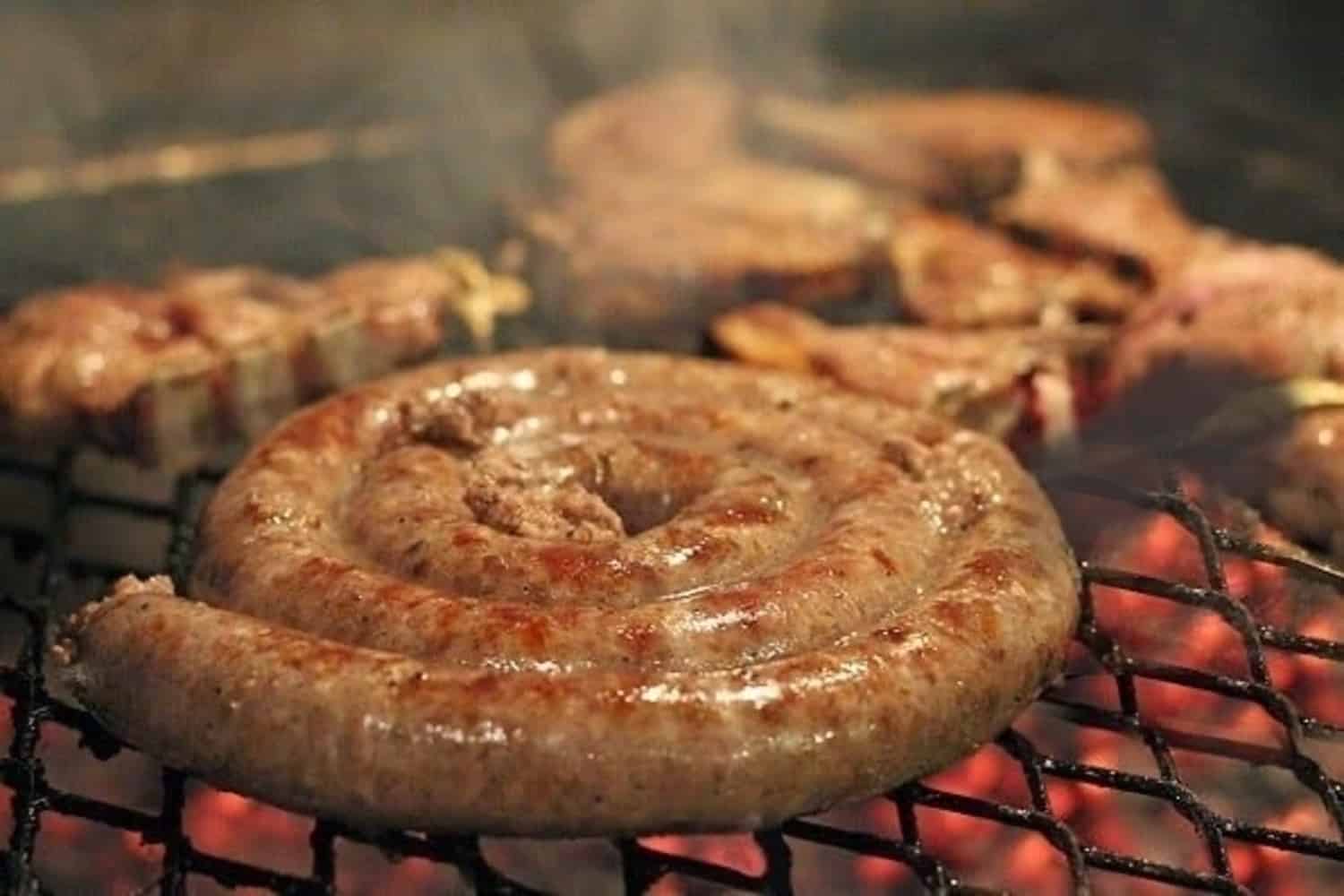 Ingredients
2 large brown onions, thinly sliced
2 tablespoons (60ml) olive oil
4 pieces boerewors, approximately 150g each
4 large eggs
2 tablespoons (60ml) chilli or olive oil to fry
Sweet chilli sauce to serve
4 hot dog rolls, sliced
Instructions
Heat the 2 tablespoons olive oil in a large pan and add the sliced onions. Gently fry for 8-10 minutes until the onions are soft and golden. Remove the onions to a separate bowl and cover with foil to keep warm.
In the same pan heat the chilli oil, or plain oil if you prefer, and fry the eggs until done to your liking.
Boerewors is almost always braaied, but you can also pan fry. Cook the boerewors until it's cooked through but still juicy.
To serve; place the boerewors into the fresh rolls and top with a fried egg and onions. Drizzle with sweet chilli sauce.
This recipe was found on eggcellentfoodsa
ALSO READ: Heritage day prep: Pap tart recipe
Krummel pap/phutu with Inkomazi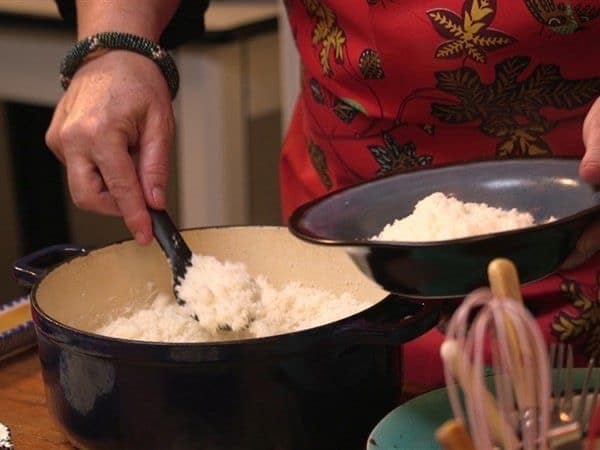 Ingredients
White mielie meal
1½ to 2 cups of water per cup of mielie meal
salt for taste
Inkomazi
Instructions
Pour the water in the sauce pan and bring it to a boil. (Choose a sauce pan that is small enough that there is at least ½ inch of water in the bottom.)
Pour the mielie meal into the center in a heap without stirring and cover the pot tightly.
Then turn down the heat and allow it to steam for 5 or 10 minutes.
Once a skin has formed over the pile of mielie meal, mix it all very quickly with a fork. Don't try to incorporate everything into a uniform mass, just agitate the pile to break it up a bit. There will be very little 'free' water.
Replace lid and allow to steam very slowly for another 5 or 10 minutes. At this point the mixture will be quite dry and there may be a small amount of dry mielie meal remaining.
Pour 1 or 2 tablespoons of water around the sides of the pot and then mix again. Be sure to redistribute and clumps of dry mielie meal remaining. Again, don't over mix.
Replace lid and allow to steam very slowly for at least another 15 minutes (for a total of at least 40 minutes) and longer if possible.
Remove lid, mix and add salt. Most of the content will be crumbly. Enjoy with Inkomazi.
This recipe was found on sa-austin.com
Braaied lamb cops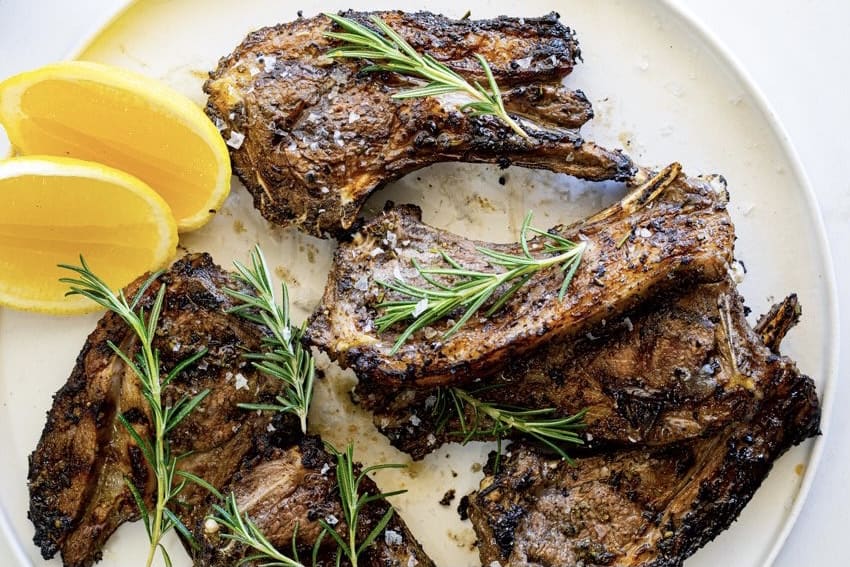 Ingredients
2kg of lamb chops
2 teaspoon of lamb spice
1 teaspoon of rosemary
1 teaspoon of garlic flakes
1 teaspoon of chicken spice
1 teaspoon of BBQ
2 teaspoon of melted margarine
Marinade to taste
Instructions
In a bowl place your lamb chops
Melt the margarine in a small cup and pour all the spices and stir and pour the marinade.
Once all the ingredients is mixed the pour it over the lamb chops and rub it in and leave it in for an hour before you chargrill it.
Once the charcoal is ready, start to grill your lamb chops. For each side, grill it for 15 minutes plus.
The lamb is ready and can be served with a side of your choice.
This recipe was found on cookpad.com
Koeksisters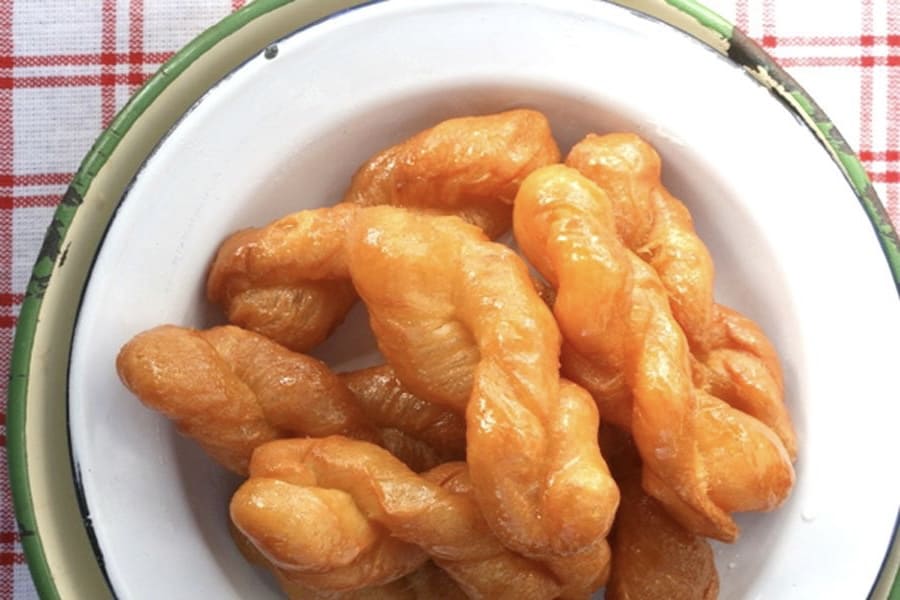 Ingredients
For the syrup:
2 cups of granulated sugar
1 1/4 teaspoon of cream of tartar
1 tablespoon of chopped Fresh ginger
fresh squeeze lemon juice (half lemon)
1 cinnamon stick
1 cup of water
For the dough:
1 cup of corn flour (100grams)
1 1/2 cups of all purpose flour
2 1/2 teaspoons of baking powder
3/4 teaspoon of salt
2 tablespoons of sugar
1/2 cup of milk
1 large egg
25g of butter melted
Oil for deep frying
Instructions
In a medium saucepan. Add, cream of tartar, salt, sugar, ginger, lemon juice and cinnamon stick. Bring water to a boil and let it simmer for about 10 minutes, Stirring syrup occasionally. Let it cool and refrigerate until ready to use.
In a large bowl combine all the dry ingredients- corn meal, flour, sugar, baking powder
Then all the wet ingredients milk and egg followed by butter. Knead several times until all the ingredients have been incorporated. Let it rest for about 30 minutes.
Place dough on board and roll out into about 1 inch thickness. Using a cookie cutter or knife, cut into strips thin strips and then shorter strips.
Divide the dough into three strands and stretch them out carefully until they are of an even thickness all the way down. Pinch the ends together
Take the left strand and cross it over the middle strand
Take the right strand and cross it over the middle strand. Tightly pinch to seal the end.
In a large sauce pan pour vegetable oil into a pot, until it is at least 3 inches. Test to make sure the oil is hot enough by putting a drop of batter into the oil. If it is not hot enough, the batter will stay at the bottom of the pot rather than rising to the top. If using a deep fryer, fry at 350 degrees Celsius.
Gently place koeksisters in the pan
Fry for a few minutes until the bottom side is golden brown.
Turn the over and fry for a few more minutes until the other side is golden brown.
Use a large spoon or something like that to take it out of the oil and directly place in syrup.
Leave to soak in the syrup for a while. Transfer to a cooling rack. Cool completely before eating.
This recipe was found on africanbites.com