When the keys to a Mustang Eco Boost Auto Convertible landed on my desk, I wasn't sure how to react. Even though it's not a car you see on the road daily, it is something completely different to any vehicle I've driven.
It's considered an iconic brand.
The saying goes that everything from the United States comes in large sizes and the Mustang is the true embodiment of America.
The bonnet is very long, which makes parking estimations extremely interesting while attempting to squeeze into small spaces. Luckily, it comes with parking sensors that assist in this regard.
I've had a few people comment on how I keep mentioning parking assist.
The reality is that in South Africa in 2019 we have vehicles that don't have the feature and it should be standard.
Besides the immense length of the bonnet, the Mustang is a real "see me" car.
You'll be noticed anywhere you go and for odd reasons. For example, people want to take pictures with the vehicle for their social media.
It could be that it's considered a getaway car in movies – the Mustang Shelby GT550 was Nicolas Cage's dream that he just couldn't steal, nicknamed "Eleanor" in the movie Gone in 60 Seconds – but this version was an Eco boost which makes the specs slightly different.
In the movie Bullet, Steve Macqueen also drives a Mustang and even has a car chase scene, so this car is nostalgic and completely Hollywoodesq.
The pleasurable part was letting the top down, but Ford hasn't made it easy to release the hatch that lowers the roof. It takes a bit of man power and would have been easier with a switch.
Driving a drop top evokes that rich Sandhurst house wife feeling – at least for a week. That also means stocking up on sunscreen because we live in the hotter parts of the world.
Driving on the N1 I had many people hooting at me pumping fists in the air, probably assuming I finally got that tender or my imaginary rich husband did. A Mustang definitely gives off young tenderpreneur vibes.
The infotainment system is user friendly and quick to connect but this isn't a family car. It's not practical to put a baby seat or children in the back.
Fuel is also an issue when you own a Mustang, it's a real gas-guzzler.
It's perhaps better suited as a weekend car, for a couple or a single person.
One thing I'd love to do is go roaring down the Cape M3 route to Muizenberg with the top down. Then I'd really feel like I'm living the life.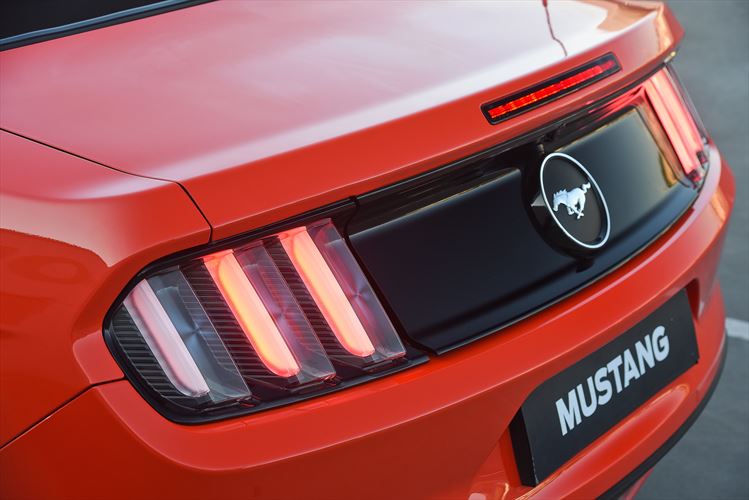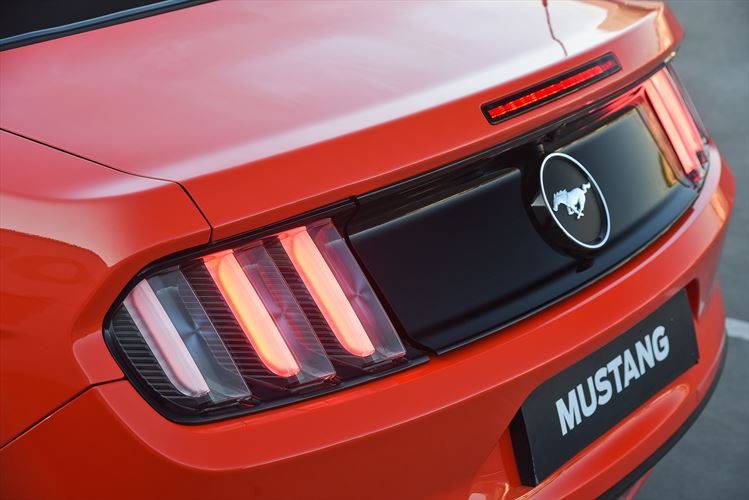 Mustang EcoBoost®Convertible
Retail price: R728 500 – R955 800
3L EcoBoost® engine
Model: Ford Mustang 2.3 EcoBoost.
Engine: inline, four, turbocharged.
Power: 231 kW @ 5 000 r/min.
Torque: 434 Nm @ 2 500 – 4 500 r/min.
0-100 km/h: 5.4 secs.
Top Speed: 240 km/h (limited)
6-Speed Manual, standard on 2.3L
For more news your way, download The Citizen's app for iOS and Android.