Facelifted back in January for what is likely to be the final time in lieu of the all-new model reportedly arriving in 2023, Mini has revealed pricing details for not only the refreshed hatch and Cabriolet models, but also the all-electric Cooper S E.
Marking 20 years since being relaunched as a brand under BMW ownership this year, the internally designated F55, which debuted for the first time eight years ago, receives new headlights with standard LEDs, redesigned front and rear bumpers, a restyled hexagonal grille and black cladding around the wheel arches.
In addition, the now LED taillights gain blacked-out clusters plus a Union Jack motif, while a coloured strip now features on the rear bumper.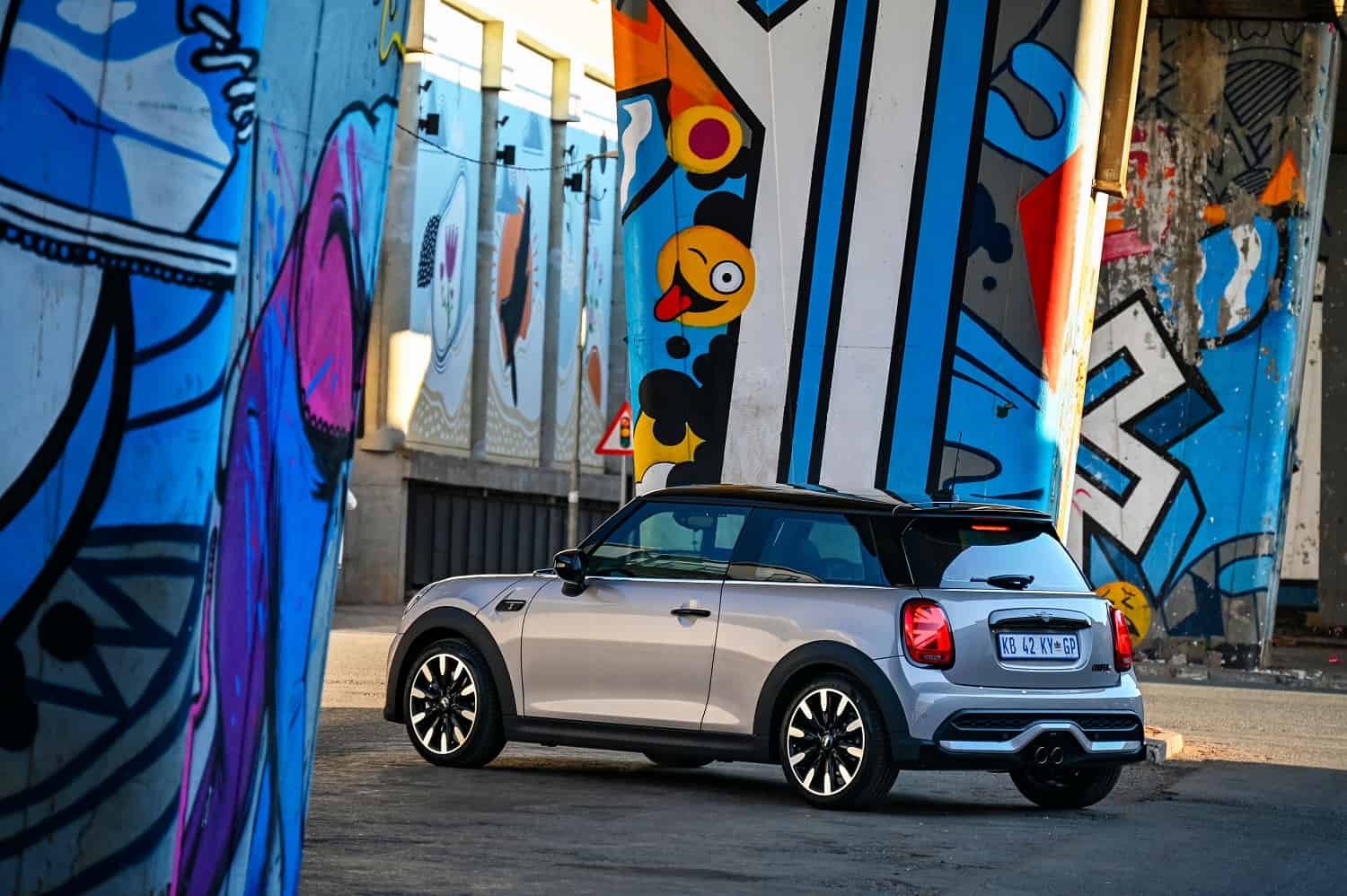 Repositioned air inlets rounds the exterior off along with three new alloy wheel options in 17 and 18 inches and three new colours; Rooftop Grey Metallic, Island Blue Metallic and Zesty Yellow previously offered only on the Cabriolet.
Debuting though is a new multitone roof option for the three-and-five-door that uses an innovative paint technique called Spray Tech Mini claims alters the eventual paint pattern deliberately when environmental factors are taken into consideration.
ALSO READ: Renovated South Africa bound Mini Hatch and Cabriolet revealed
Paired to either an Aspen White, Jet Black, Melting Silver or Red Chili bodywork, the roof comes in three hues; Jet Black, Pearly Aqua and San Marino Blue with Oxford touting it as an option that takes "customisation to a new level".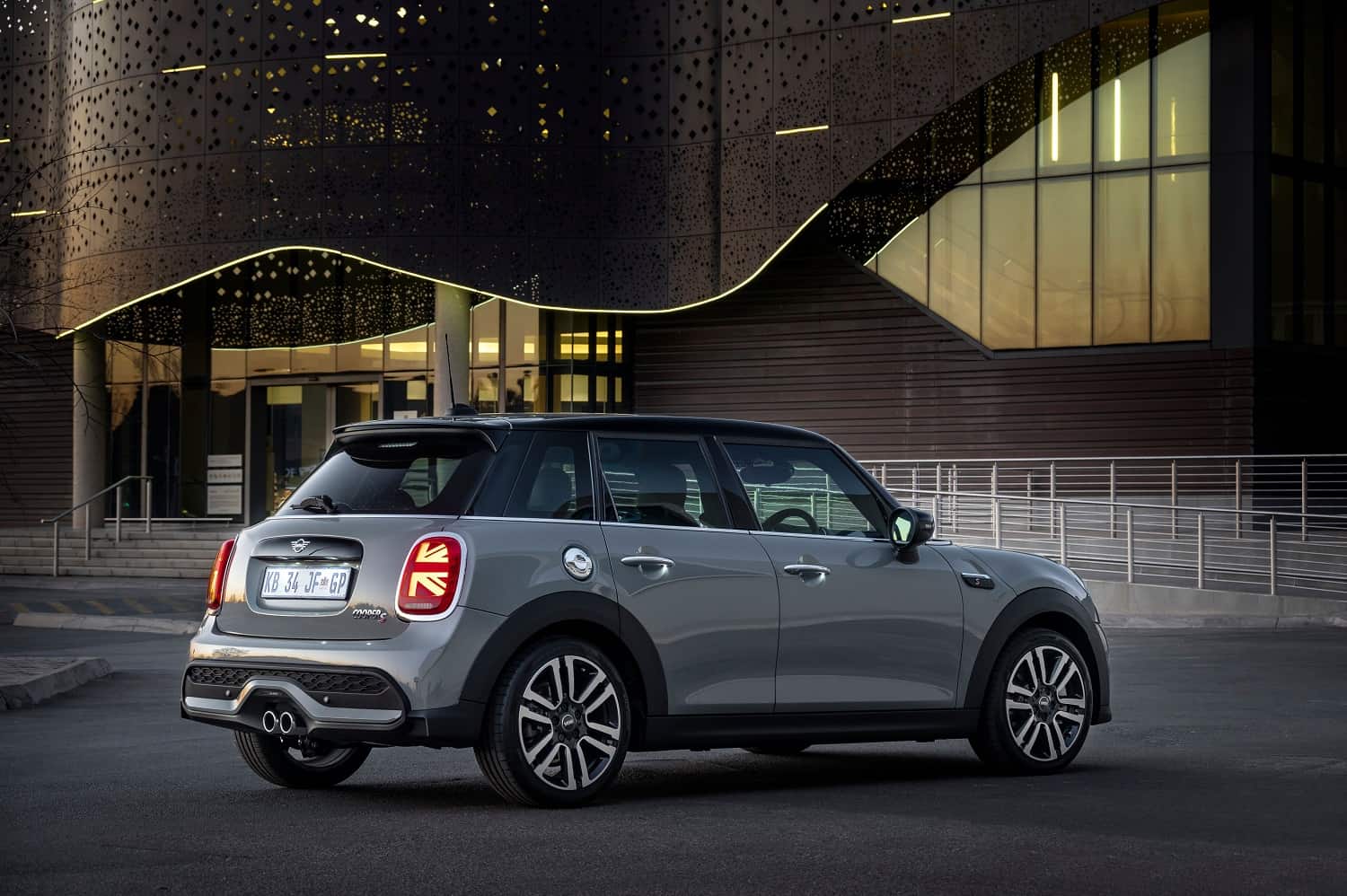 Just as extensive are the revisions inside where all models now come standard with the five-inch digital instrument cluster that debuted on the Cooper S E, along with the 8.8-inch touchscreen infotainment system contrasted by piano key black inserts.
Also featuring is a revised steering wheel, an optional ambient lighting package, an electronic handbrake, new sport seats trimmed in a colour called Light Chequer and two displays for the infotainment system; Lounge and Sport with six colours each.
ALSO READ: Mini will have an all-electric future by 2030
Sporting a revised chassis with selective dampers and available adaptive cruise control for the first time as well as a reworked Lane Departure Warning system, the engine line-up remains unchanged with three units being offered.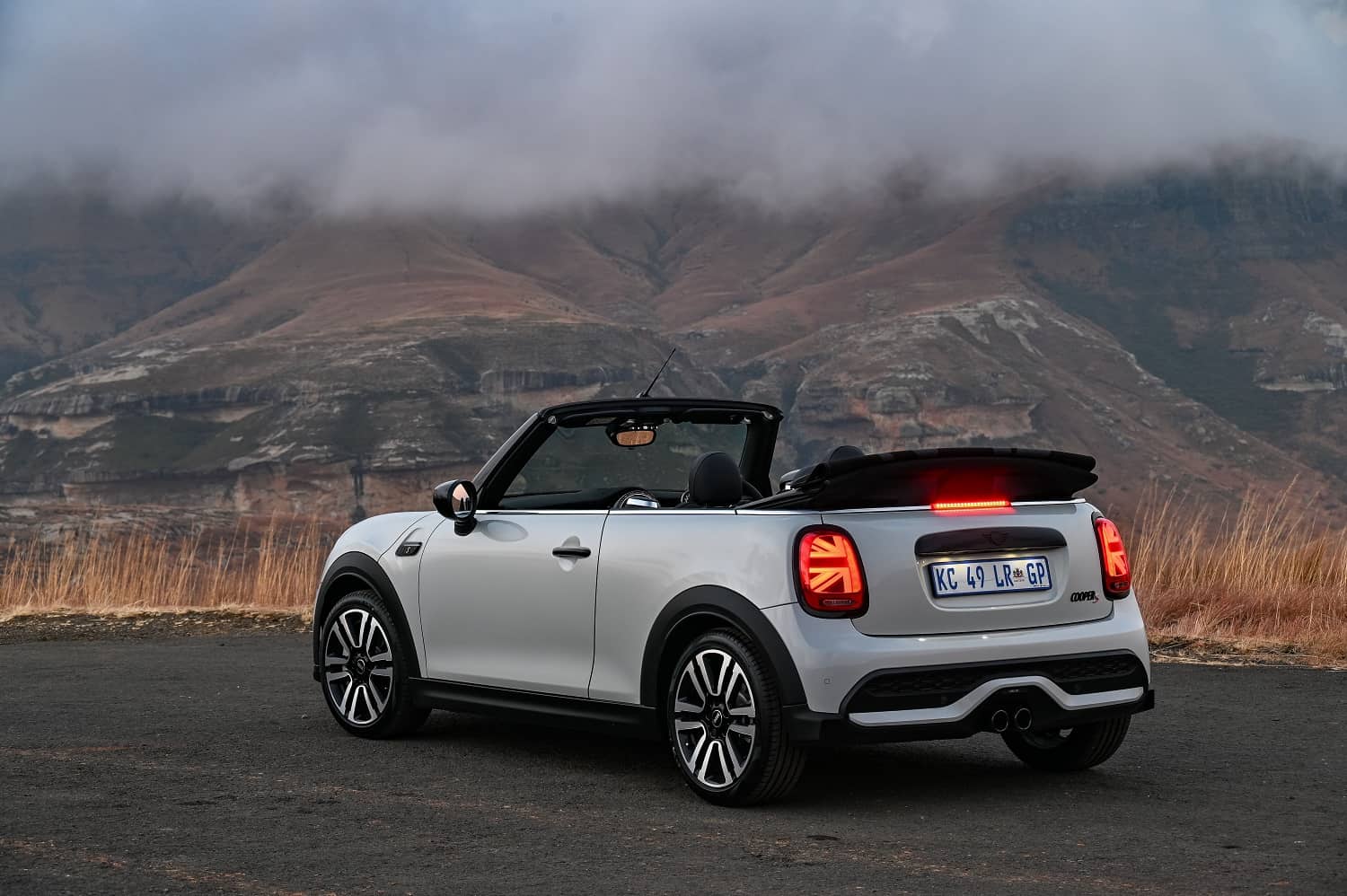 Again the entry-level model, the Mini One continues to be available as either a three-or-five-door with its turbocharged 1.5-litre three-cylinder engine delivering 75kW/190Nm.
For South Africa, like with the rest of the Mini range bar the John Cooper Works (JCW), drive is routed to the front wheels through a seven-speed dual-clutch gearbox. Top speed is rated at 195 km/h for the three-door and at 192 km/h for the five-door with the 0-100 km/h sprint taking 10.3 and 10.6 second respectively.
ALSO READ: Next generation Mini set for big impact in 2023
Upping the ante, the Cooper continues with the same engine, albeit uprated to 100kW/220Nm. Also available in Cabriolet guise, the three-door Cooper will get from 0-100 km/h in 8.1 seconds before topping out at 210 km/h, while the five-door will hit 207 km/h and race to 100 km/h from standstill in 8.3 seconds. In Cabriolet guise, top speed is pegged to 205 km/h with 0-100 km/h taking 8.7 seconds.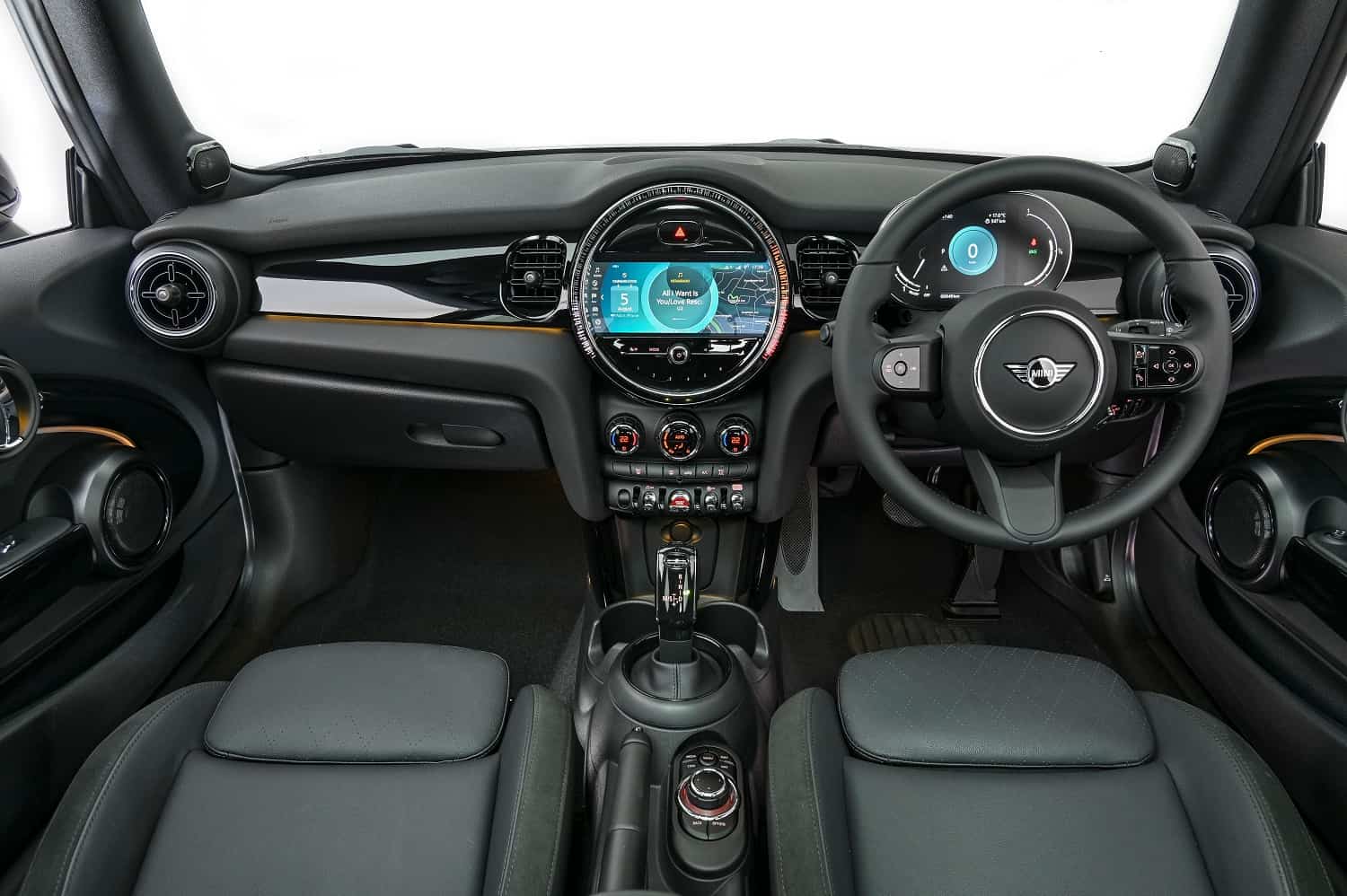 Sitting below the mentioned JCW, the Cooper S produces 141kW/280Nm from its 2.0-litre turbo with top speeds of 235 km/h for both the three-and-five-door and 0-100 km/h in 6.7 seconds for the former and 6.8 seconds for the latter. Top speed for the Cabriolet meanwhile stands at 230 km/h with 0-100 km/h taking 7.1 seconds.
Topping the line-up, three-door only JCW eschews the dual-clutch 'box for an eight-speed Steptronic with outputs of 170kW/320Nm from its 2.0-litre engine, and 0-100 km/h in 6.1 seconds. Top speed is capped at 246 km/h.
Again fulfilling the role as one of the country's cheapest electric vehicles, the Cooper S E produces 135kW/270Nm from its 17.5-kWh battery with Mini claiming a top speed of 150 km/h, 0-100 km/h in 7.3 seconds and a range of 215 km/h.
Pricing
Standard across the range is a three year/75 000 km maintenance plan.
One 3dr – R420 000
One 5dr – R430 000
Cooper 3dr – R469 500
Cooper 5dr – R479 500
Cooper Cabriolet – R533 000
Cooper S 3dr – R530,000
Cooper S 5dr – R540 000
Cooper S Cabriolet – R614 000
John Cooper Works – R615 000
Cooper S E – R658 000