He would be nominated by an ANC branch in the North West and this would set the path for him to become the next minister of finance. A high-level source told the Sunday Times Molefe's skills were needed in parliament.
Dakota Legoete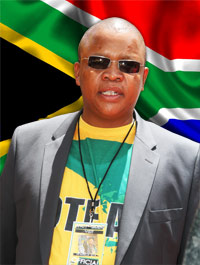 Legoete said Molefe was an asset and is understood to be one of the people who lobbied for Molefe to become an MP.
"From time to time we review lists and assess our strengths and weaknesses. Brian is a citizen of this country and a resident of our province. Him having announced his exit from Eskom and so excellently executed his mandate, we are of the view that he, and other cadres we are engaging, can contribute immensely to the strengthening and deepening of democracy in our province," he said.
Though Molefe kept quiet about his imminent appointment, he became an MP last week.
China Dodovu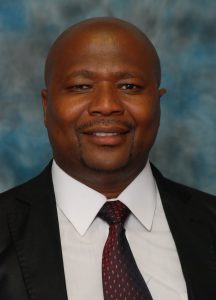 Ex-African National Congress (ANC) provincial chairperson Dodovu is the one who blew the whistle on Molefe having not been nominated by three branches in the North West. He said it was news to them that Molefe represented North West, as he had not attended any meetings and they did not know him.
"They have manipulated the process. The branch leadership in all the three branches in Hartebeespoort and the regional executive members don't know about this," Dodovu said. He said Molefe's name must have been sent by Mantashe and he should, therefore, be able to answer to this issue.
"How do we trust them when they mislead us so much?" Dodovu asked.
Christina Mululu
"We don't know him …. We did not nominate him for parliament'" Christina Mululu' Madibeng municipality's Ward 29 branch secretary' told the Sunday Times.
Gwede Mantashe
The ANC secretary-general is said to have sent Molefe's name straight to parliament without following due processes. Dodovu accused Mantashe of doing so in weekend reports.
Jacob Zuma
The president of the country apparently gave instructions to the North West branches to have Molefe's name sent to parliament. This was in an apparent bid to have Molefe, who has connections with the Guptas in common with Zuma, appointed minister of finance or energy, according to City Press.
Abram Mudau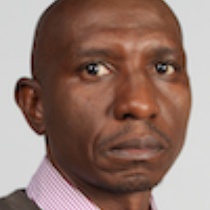 Although sources said Mudau resigned from his position of MP because of ill health, members of the Madibeng municipality said this was not true. Mudau was allegedly forced to sign a post-dated resignation letter to make way for Molefe.
For more news your way, follow The Citizen on Facebook and Twitter.