Behind the wheel of a roaring BMW "gusheshe" on the streets of Eldorado Park, a slight, softspoken 16-year-old girl found solace from high school bullying.
The fast cars sped her out of town and to the top of the international spinning and drifting scene. Now, at 23, Stacey-Lee May is probably one of the coolest "kids" you could meet, breaking ceilings and records and spinning her way through competitions, massive ad campaigns and reality television shows.
Now a fixture in the internationally acclaimed Supadrift Series, she has expanded her skill-set from spinning to drifting, which she's literally learning on the go. In that category she competes as the only female, but that's no big deal to her – she has no qualms about squaring up and against the biggest and the meanest in the game.
"I was bullied at school because I matriculated at the age of 16."
May's family came up with the idea of getting her into spinning just to prove to her that she could do anything.
Known in her hometown as the queen of spinning, May has made a name for herself performing jaw-dropping stunts, often hanging out of or jumping out of a muscle car while spinning "donuts" in front of a stunned audience.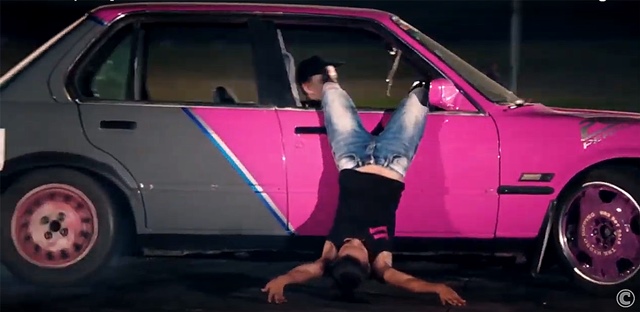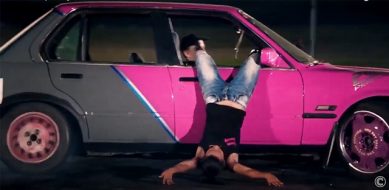 Originally seen as a dangerous activity related to gangsterism, spinning is now a recognised motorsport and the May family attests to its potential to inspire youth and provide an underprivileged community with positive entertainment.
May sees her first big career break as her 2017 appearance in a televised Cell C advertisement. It set off an avalanche of brand partnerships, television appearances and documentaries amid the shows and competitions that have won her international acclaim.
Last year, May's career surpassed her expectations. Just after her 22nd birthday, she filmed a reality show that is so exclusive she can't tell anyone about it until just before it airs later this year. But she says it's big. She sees it as the most daring thing she has done since taking up spinning.
"I'm not supposed to speak about it, but I can tell you I travelled to New York for this big production and these huge names – South African people and non-South African people. I got to do something I had never experienced before – it was my first flight."
And she completed her five-year plan within two months. "I was going to just spin this year and then work myself and eventually take spinning internationally. Then, amazingly I completed my five-year plan in two months.
"I worked with You magazine, I have met James May, Jeremy Clarkson … I have met a whole bunch of celebrities, have done music videos and travelled to New York. I have done a lot of international documentaries, met the world's greatest drifters and competed against them and started drifting in the Supadrift Series."
She began the series without any sponsors. "I am still in the process of drifting and then Monster Energy took a big liking to my spinning and my ability so they approached me. Then the Converse campaign approached me, so that's how the sponsorship came in."
May's mother, Lizel, is her manager and father, Lester, is her coach. He is a community leader who transcended gang violence and drugs to become an inspiration to thousands of youngsters. He passed on the hard lessons he learned in his life to his children and those of his community.
"Children love seeing us going to shows and they always ask if they can come because of what Stacey and Adam are doing. Especially because Stacey is a female. There are not a lot of females doing this so we are motivating young children. Yet their parents are not on the same page. They worry about entertaining themselves rather than nurturing their kids."
– simnikiweh@citizen.co.za
For more news your way, download The Citizen's app for iOS and Android.