Though he was understandably pleased with his own result, race winner Stephen Mokoka was even more delighted to see social runners back on the road at the Sanlam Cape Town Marathon on Sunday.
Mokoka broke clear of a small lead pack with around two kilometres remaining to win the annual 42km race through the streets of the Mother City in 2:10:01, crossing the line 13 seconds ahead of Ethiopian athlete Gebru Redahgne, who finished second.
ALSO READ: Mokoka holds off foreign challenge at Cape Town Marathon
While elite runners had been cleared to resume competition earlier this year, however, it was the first major race in the country to host a mass participation event since South Africa was locked down in March last year.
Behind Mokoka, thousands of runners crossed the finish line throughout the morning, with the event being held under strict Covid protocols, including mandatory antigen tests for all participants.
"Seeing 10 000 runners in the field today was awesome," said Mokoka, who won the race for the second time to secure the national marathon title.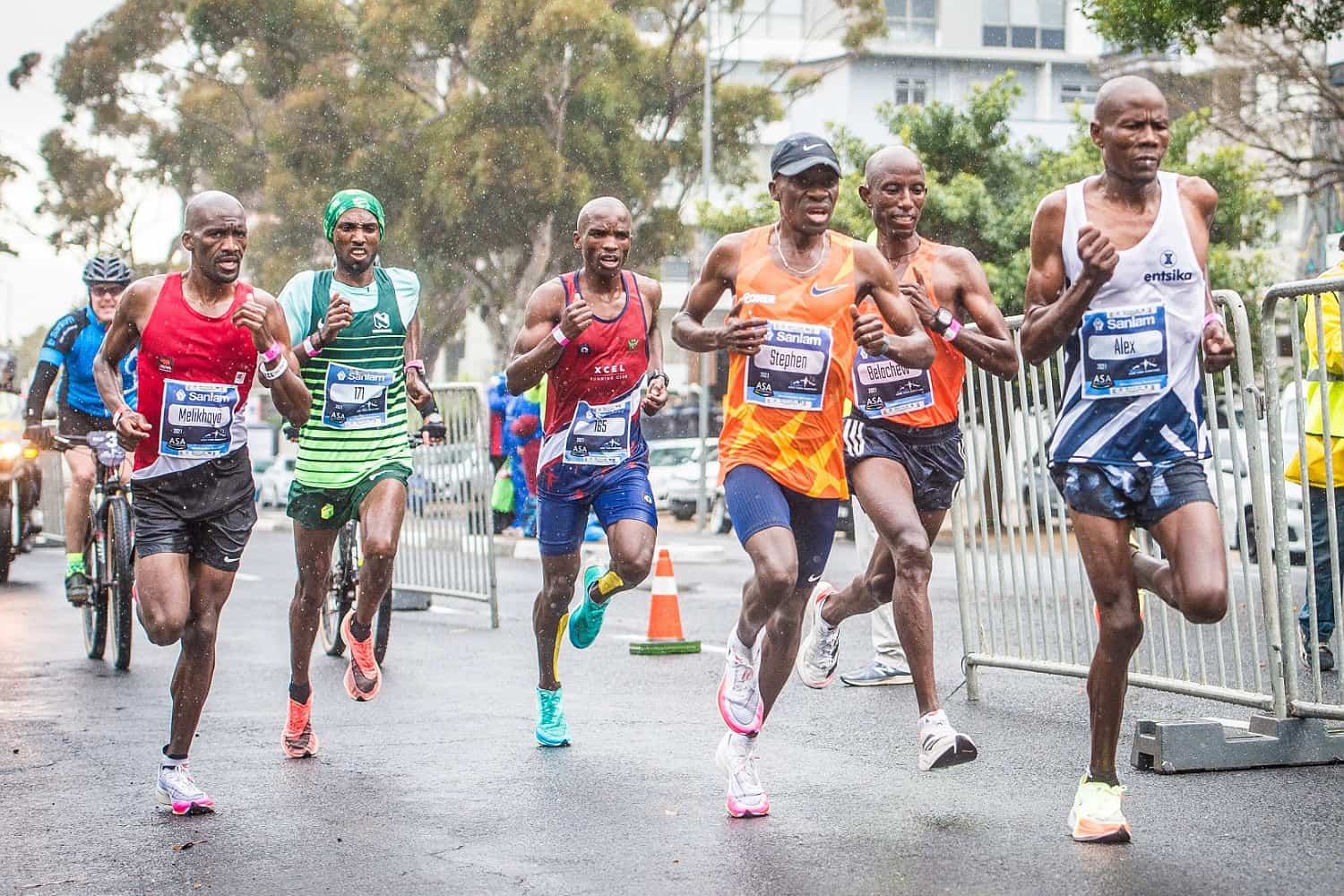 "Hopefully government, Athletics South Africa and race organisers can put together more of these events," Mokoka added.
"There are a lot of social runners in SA, and events like this promote social cohesion and health awareness, and they improve the local economy due to tourism.
"So it's important that we see the benefits of events like this as a country and invest in them."