Often referred to as the "City of Seven Hills", Lisbon is full of red-tiled buildings with spectacular views over the undulating Portuguese capital as it slips down towards the Tagus River.
Long the domain of air conditioners, satellite dishes and washing lines, Lisbon's rooftops are undergoing a makeover to now host swanky bars, yoga classes, film screenings and concerts.
"It's all about the views in Lisbon," said Katrin Heuser, 39, who started offering rooftop yoga classes at the This Is Lisbon Hostel when she moved to the city from London two years ago.
She now holds classes at four other locations with sweeping views of Lisbon too with the aid of two other teachers.
One regular student, 30-year-old Greek IT consultant Maria Anastasiadou said the classes were "completely different" to those held indoors.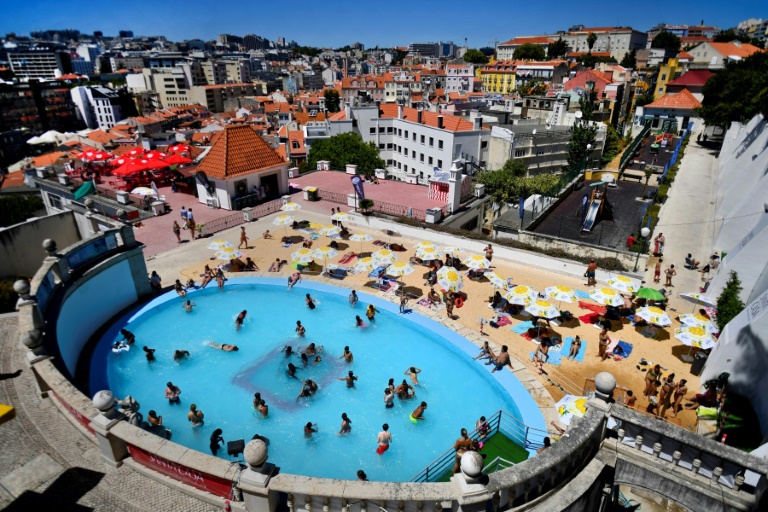 "Your body and mind connects with the environment around you and the sun," she said.
"You start feeling the sun and air touching your skin. Your mind gets clearer, in a strange mix with the noise of the city. All your senses are awake."
– 'Perfect place' –
Lisbon's climate is especially well-suited for rooftop activities. The city on Portugal's western coast is one of Europe's sunniest capitals, with 290 days of sunshine a year.
"It's the perfect place for doing activities on rooftops because of the weather," said Phil Llic, who since June has been showing movies every Thursday night on the rooftop of the Topo Chiado restaurant-bar.
The venue, which opened in 2016 on the back of the ruins of a convent, affords views of the elaborate, turn of the century Santa Justa Lift and the medieval Sao Jorge Castle, two historic Lisbon landmarks.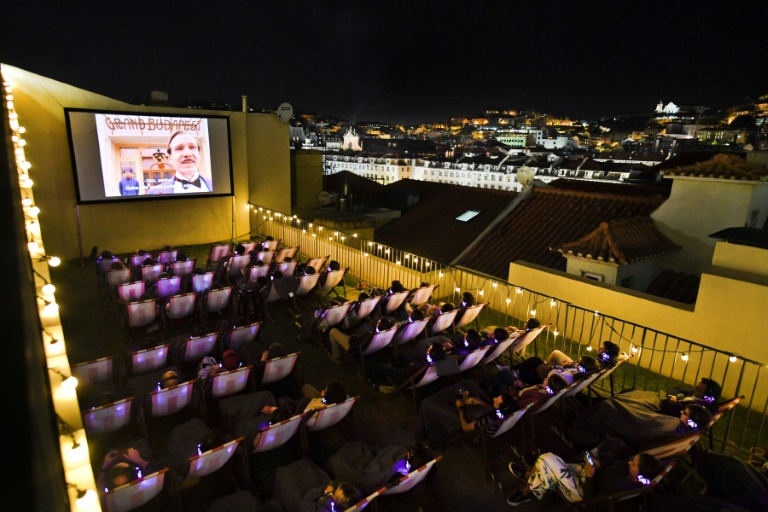 Under the stars, customers can admire the view at the same time as watching a cult film on a large screen while sipping drinks and lounging on one of the 90 deck chairs.
It regularly sells out.
"Its all about the experience, it's not even really about the movie," said Llic, 31, who also moved to Lisbon from London two years ago, like many before him drawn by the warmer climate and slower pace of life.
He and his business partner, Chris Wood, a 34-year-old from the English northwestern city of Manchester, plan to expand their movie screenings to more rooftops next year.
The 10-story Four Seasons Hotel Ritz at the end of 2016 completely refurbished a 400-metre (1,300-foot) outdoor running track on its roof and set up gym equipment there to allow guests to work out outdoors while overlooking the city.
– 'Fun thing' –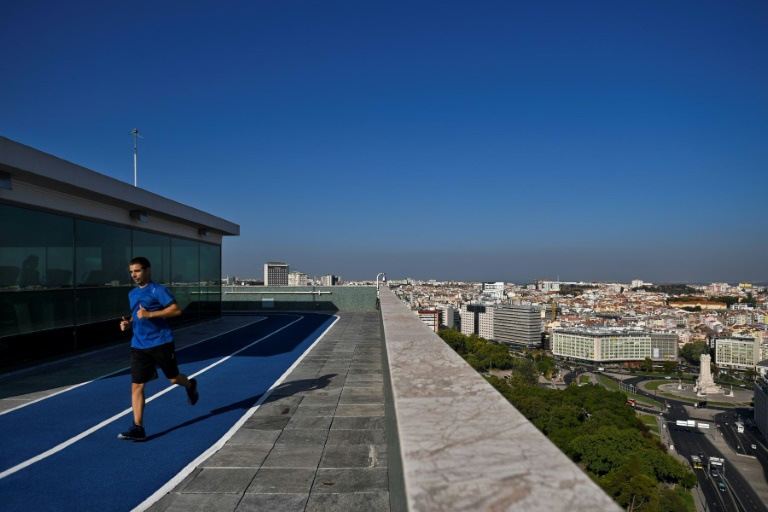 The boom in upgrading rooftops for leisure activities comes as Lisbon is experiencing a surge in visitors that has sparked a drive to renovate buildings in the city's picturesque old town.
Lisbon had 3.9 million foreign visitors in 2016, a 9.7-percent jump over the previous year.
Its rooftop activities are popular among locals. But Heuser, who is originally from Germany, said many of her rooftop yoga students were foreign visitors, especially in August.
"They like the idea, they think it is a fun thing to do and a good way to enjoy the view," she said.
– 'Avoiding the hype' –
Ze dos Bois (ZDB), a trendy concert venue, art gallery and bar, in an 18th century palace in the lively Bairro Alto district — whose narrow streets are packed with bars and restaurants — opened a popular rooftop terrace last year that regularly hosts concerts.
The non-profit venue's terrace features a bamboo canopy made by three bamboo "masters" from Macau, said ZDB's communications director, Catarina Monteiro.
"At the time we decided not to promote the space, to avoid the 'hype' about rooftops, but we still managed to build a regular customer base," she said.