Visitors have been permitted to view the Princess Diana statue at Kensington Palace today as the world remembers her on the 24th anniversary of her tragic death.
Diana passed away on 31 August 1997 after car accident. When she had died, she left behind her two sons, Prince William and Prince Harry, who at that time were just 15 and 13 years old respectively.
The brothers, who have been experiencing tension in their relationship since the departure of Harry and Meghan Markle from the Palace and their royal duties, joined forces recently for the unveiling of their mother's statue at Kensington Palace, to celebrate what would have been the Princess of Wales' 60th birthday.
ALSO READ: Royal news: Queen Elizabeth gets 'lawyered up', Kate and Will's break-up revealed
Entrance into the garden where the statue is situated is free, and there is no limit to the number of people who are permitted to view the statue, but visitors will not be allowed to touch the statue or leave any flowers by the statue.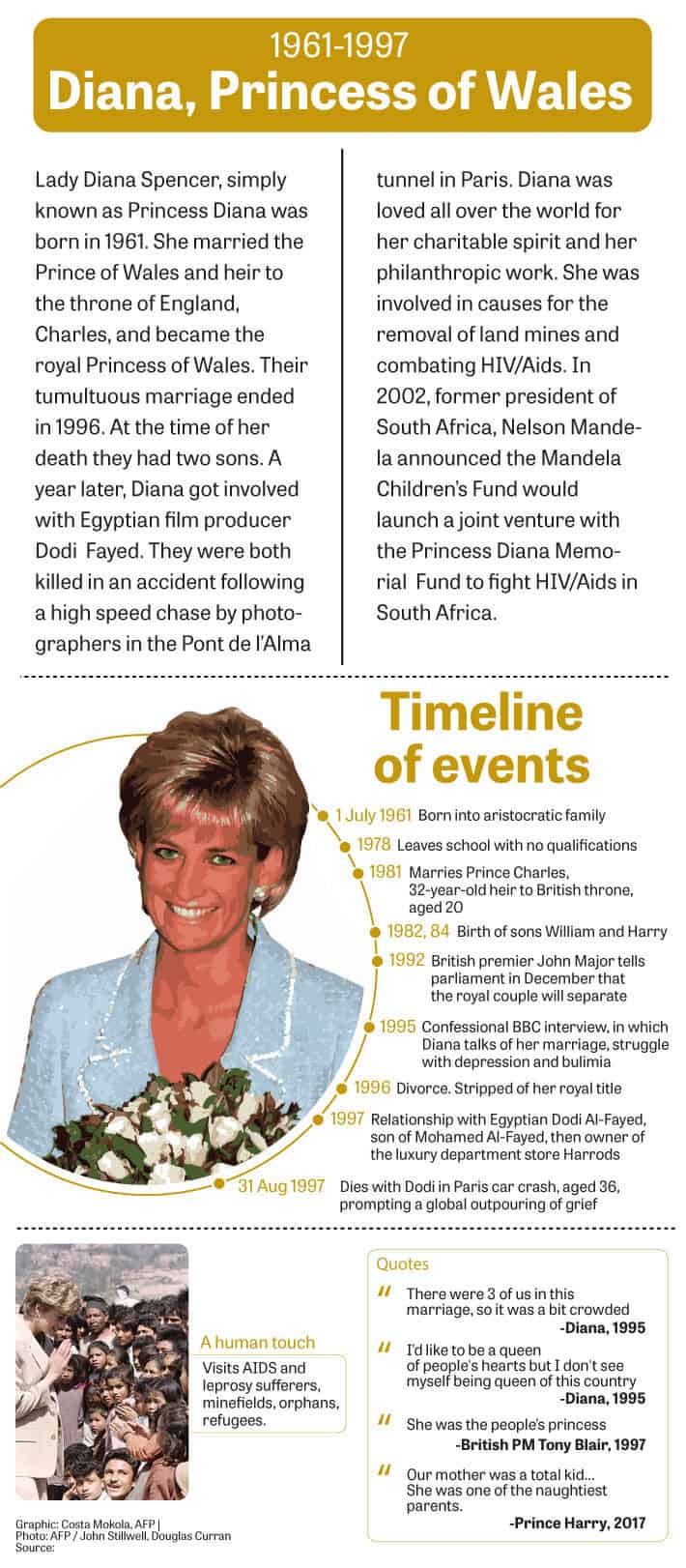 Princess Diana was born on 1 July 1961 in Sandringham, Nortfolk, England. Her parents were Frances Roche and John Spencer, the 8th Earl Spencer, and she was their fourth-born child, among their five children.
Diana and Prince Charles met when she was 16 years old and he was 29 years old and dating her older sister, Sarah Spencer.
Years later, the Diana and the Prince of Wales fell in love, with Charles asking for Diana's hand in marriage on 6 February 1981 at Windsor Castle.
The couple got married on 29 July 1981 in a wedding ceremony that was that watched by a global TV audience of 750 million people, while throngs of people gathered around the palace to catch a glimpse of the event.
On 21 June 1982, Diana gave birth to her and Charles's first son, Prince William. Three years later, on 15 September 1984, Diana and Charles welcomed their second and last-born son, Prince Harry.