At one point, celebville was abuzz with beef, people throwing shade at each for whatever reason.
Fortunately, things have been quiet lately, beef-wise, hopefully because they are busy in studio working on music for summer, because we do want new music, please.
Lately celebville has received an abundance of celeb babies. It must be the change in seasons. We join these celebs in celebration of their new bundles of joy.
Here are ten celebrities who just had babies
AKA and DJ Zinhle
We updated you on this when AKA announced on Twitter that it was baby day for him and DJ Zinhle. A few hours later, we were introduced to their baby girl Kairo Owethu Forbes. Since then, AKA has not been stingy with sharing baby pics. Judging from DJ Zinhle's blog and AKA's tweets, they seem to be doing well. Congratulations to the new parents!
2. Letshego Zulu and Gugu Zulu
Lelethu Naledi Zulu, also known as #AdventureBaby made her debut in June. We followed Letshego when she was pregnant and looking like she didn't put on any weight, looking radiant and obviously, still trying to be fit. Congrats to the new family, we wish you all the best!
3. Lebo M and Zoe Mthiyane
Zoe Mthiyane welcomed her new baby with Lebo M last month. July was truly a special month for the couple as they welcomed baby Lulo and Lebo M celebrated his 51st birthday. Congratulations to the parents!
4. Anele Mdoda 
The radio host welcomed her son, Alakhe Llizwe, to the world earlier in August.
5. Black Coffee and Mbali Mlotshwa
The couple welcomed their bundle of joy last month in New York. The birth of their second baby happened in the USA as Coffee was touring the world. Here is a picture of them in New York just after the birth of their baby.
6. Lungile Radu and Bobo Makgoro
The couple also welcomed their new bundle of joy earlier this year.
7. Lehlohonolo Majoro and Dhivia Nkhata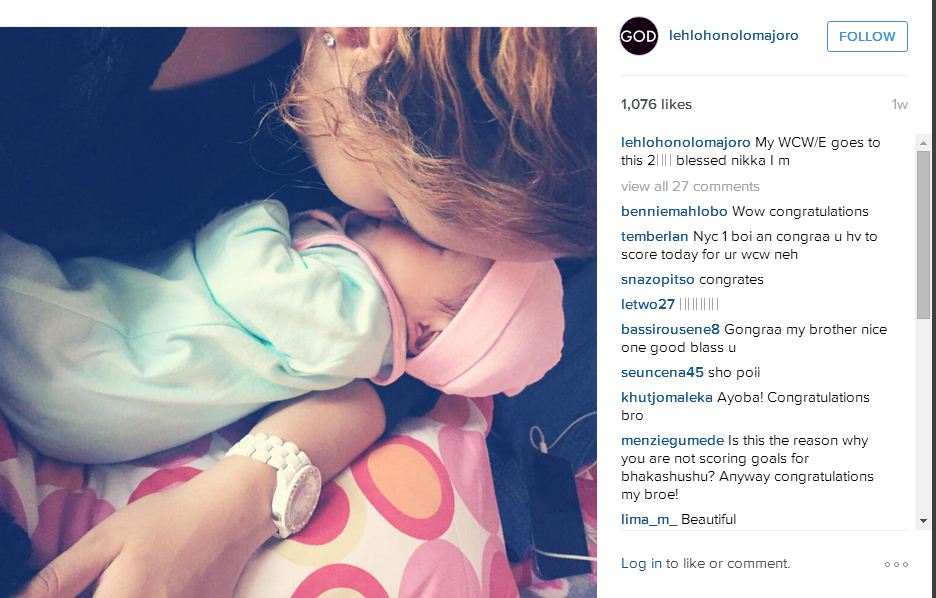 Do we need to tell you how cute this is? You are blessed indeed Majoro.
8. DJ Fresh and Thabiso Sikwane 
DJ Fresh and Thabiso Sikwane welcomed their bundle of joy in May. Fresh and Sikwane now have four kids together.
9. Thami Mngqolo and Jo-Anne Reyneke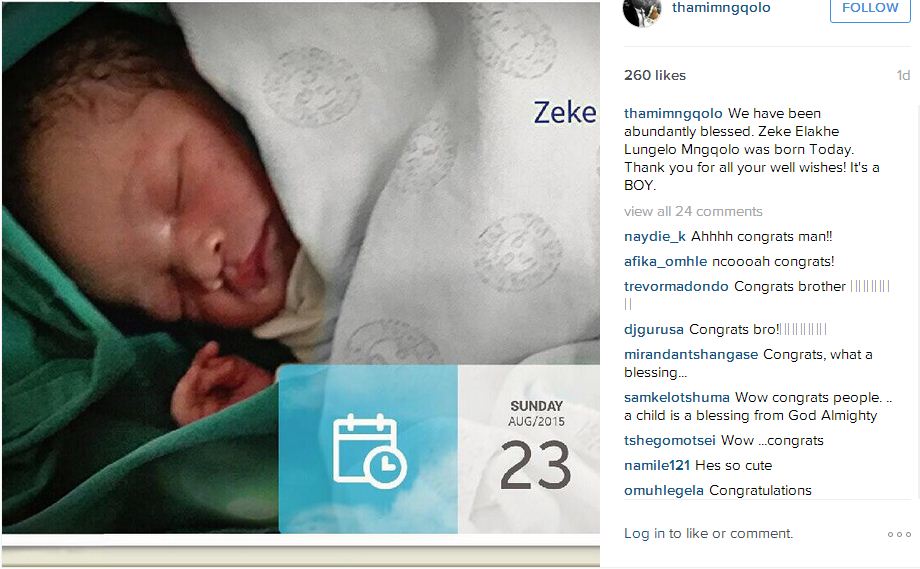 Thami welcomed his bundle of joy, a boy, on Sunday. Welcome to the world little one!
10. Nonhle Ndala and Andile Jali
The couple HAS BEEN pregnant. They could welcome their bundle anytime soon and we can't wait to meet the new addition.