After the shocking announcement of the closure of his flagship restaurant, The Test Kitchen, in Cape Town, head chef Luke Dale Roberts is on board for an experience somewhere new – Ethos Restaurant.
At the end of July, The Test Kitchen announced that after 11 years at The Old Biscuit Mill in the Mother City, the restaurant would be no more. It became one of the many casualties that suffered due to the Covid-19 pandemic after winning countless awards in its heyday.
The restaurant's final service is set for 30 September and Roberts is excited about his new venture.
Mediterranean-inspired Ethos Restaurant is making big moves of late. They include moving to a new space on Oxford in Rosebank from their Morningside, Sandton, location.
According to a statement issued by the eatery, they will also unveil a new menu designed by Roberts.
He has worked closely with newly appointed executive chef, Ken Phuduhudu. The two worked together in the past at the Test Kitchen. Phuduhudu has experience at leading restaurants such as Epicure and The Greenhouse.
He says Ethos restaurant's transition into a casual experience from fine dining will be a "game changer for the industry" and adds his reunion with Roberts is exciting.
ALSO READ: 'Rosé all day': Tang owner Nicky van der Walt launches new wine
The dynamic duo is expected to celebrate authentic Mediterranean cuisine. Ethos Restaurant's menu will feature favourites such as iberico (ham) pork neck skewers with ancho scented romesco sauce, as well as baba ganoush – a mashed brinjal paste that is spread on flat or pita bread.
Ethos in Morningside was opened in 2019 and won a Luxe Hosco Restaurant Style Awards for its stunning interior and exterior designs, in partnership with Bonang Matheba and House of BNG.
The Rosebank location will be no different and the move is set to expand the restaurant's experience.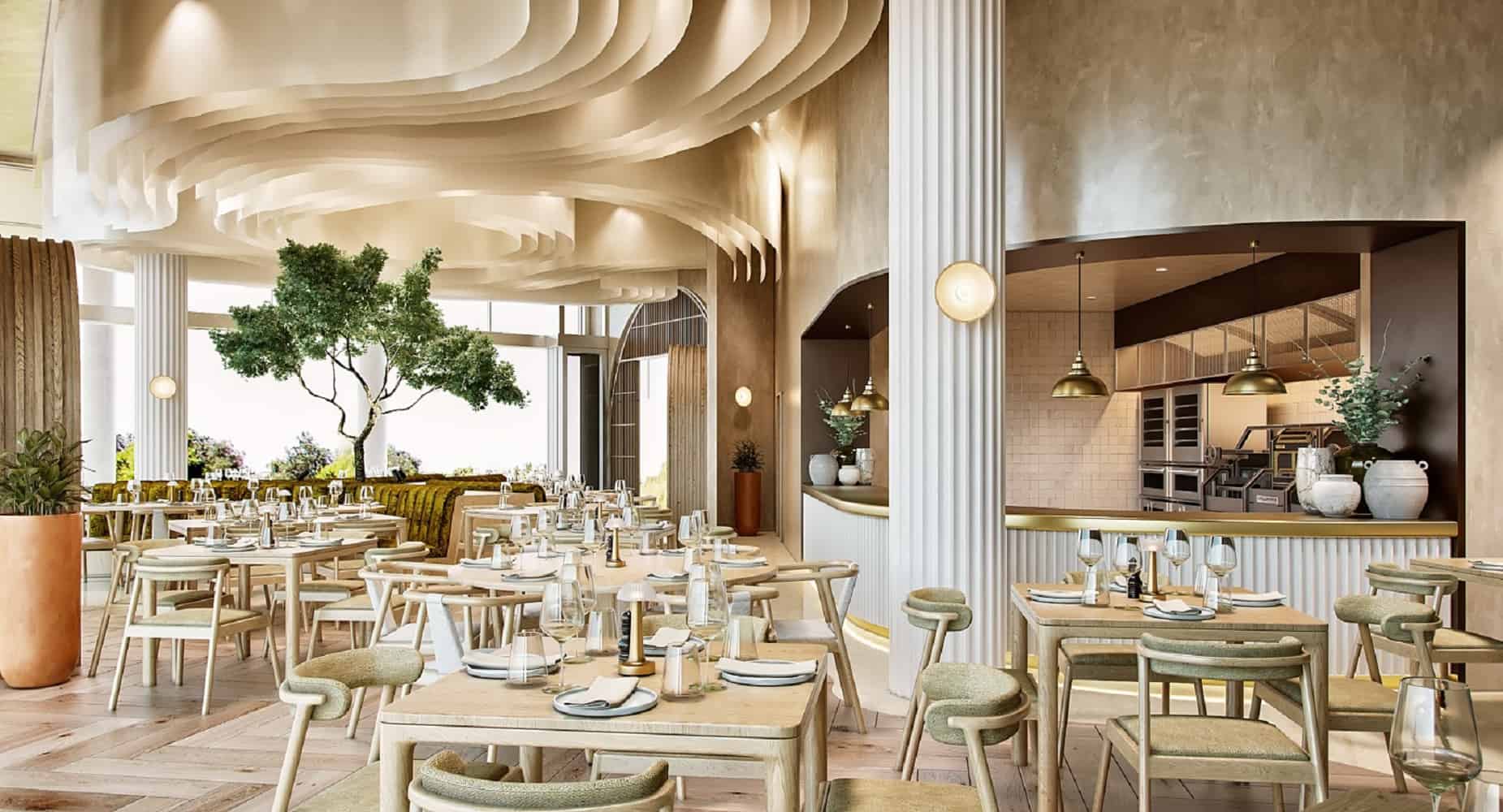 Interior designer Giorgio Tatsakis says he had to travel abroad to countries like Greece, Italy, Dubai and the UK for inspiration to incorporate into Ethos Restaurant's new design.

The aesthetic is sweeping arches, grand columns, Italian marble and a neutral colour palette.
Ethos Rosebank will have indoor and outdoor seating, a 14-seater private dining room and a chef's table seating.
The restaurant will open on 15 September 2021.
Compiled by Sandisiwe Mbhele