Last Thursday's shakedown presented the 45 competitors with very different conditions for an Acropolis Rally. Rather than the usual very rocky, dusty roads they were met with wet muddy tracks which created some very difficult decisions for the strategists who had prepared for an exact opposite.
After an eight-year hiatus, many on the field had never experienced the demanding rally.
Unfortunately, the entry of Toyota Gazoo Racing WRC Challenge Program driver Takamoto Katsuta was withdrawn after co-driver Keaton Williams had to return home because of a family emergency
Thursday's shakedown was followed by the ceremonial start and a short first special stage around Syntagma Square in Athens, before an overnight halt. Toyota Gazoo Racing WRT's Sebastien Ogier with co-driver Julien Ingrassia took the win, but the first six teams were covered by just one second.
On day two, Friday, the field faced five special stages the first won by Hyundai Shell Mobis WRT's Ott Tänak and co-driver Martin Järveoja, but then it was Kalle Rovanpera with co-driver Jonne Halttunen in the Toyota Gazoo Racing Yaris winning the following two stages and taking the overall lead of the rally.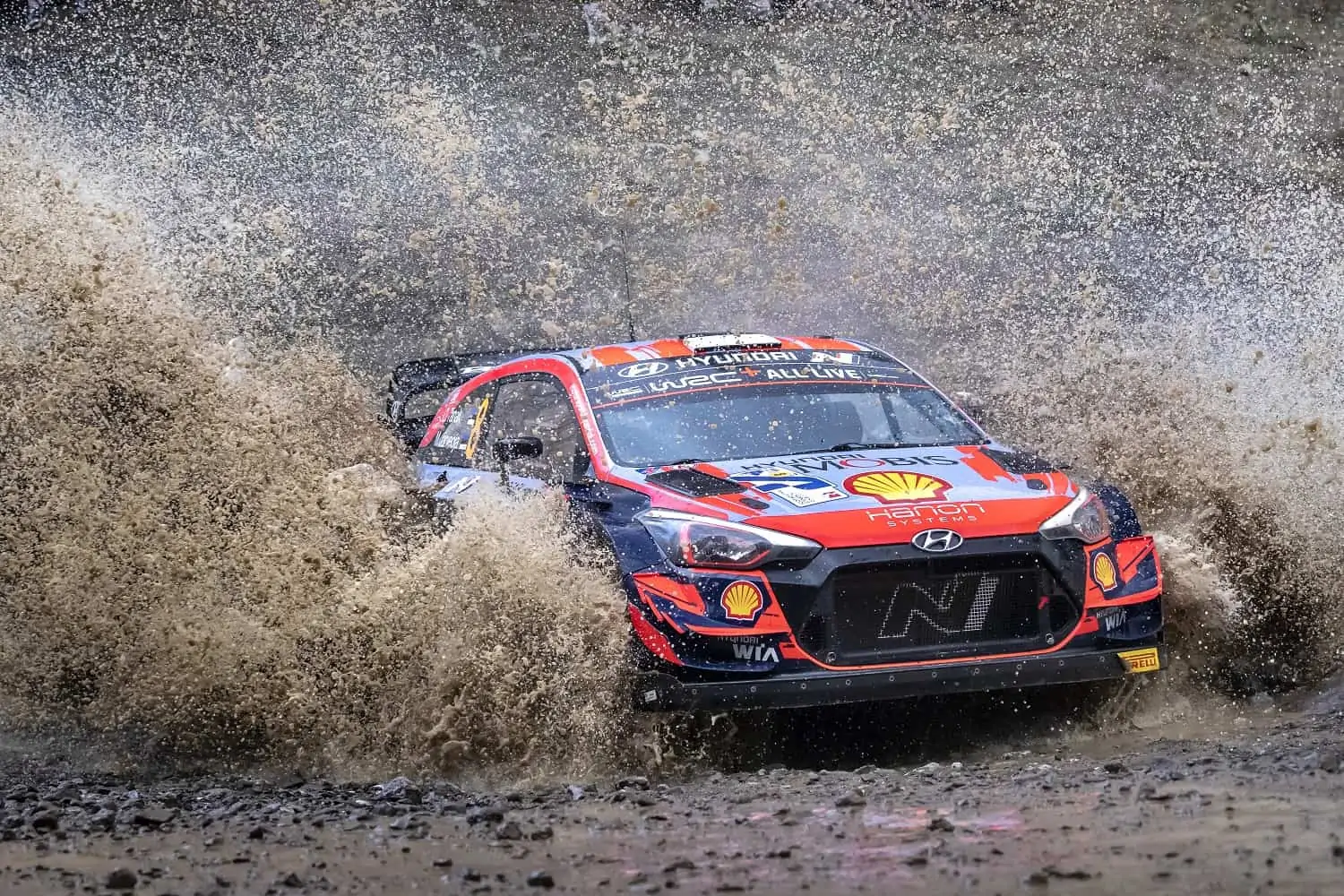 Not a great day for Toyota Gazoo Racing's Efyn Evans and co-driver Scott Martin as the Yaris developed a gearbox problem after the first stage of the day, dropping them from 3rd to 16th position and receiving two minutes and 10 seconds worth of penalties for late arrivals at SS3 and SS4.
Championship contender Thierry Neuville and co-driver Martijn Wydaeghe from Hyundai Shell Mobis WRT experienced electrical issues and power steering failure on their way to SS3 arriving 24 minutes late and receiving a four minute penalty.
Fighting the heavy steering of the non functioning power assistance, the team lost a further two minutes in the stage dropping to 26th place on the leader board.
A long liaison section allowed them to carry out repairs to the leaking steering system and Neuville struck back with a second-fastest time on SS5 just 2.3 seconds behind winner Ogier. On the final stage of the day it was the Belgian crew taking the win.
ALSO READ: Acropolis Rally returns, ready to punish WRC's unwise
The M-Sport Ford crews took a measured approach to the opening stage on Thursday evening, but soon found their rhythm as Adrien Fourmaux and co-driver Renaud Jamoul leapt from 21st place to seventh on Friday's SS2, removing the rear bumper and diffuser in the process.
Despite the lack of down force the Fiesta team moved to sixth overall on SS3 and then fifth on SS4 before setting the fourth-fastest time on SS6.
Teammate Gus Greensmith and co-driver Chris Patterson, slotted in behind Fourmaux in the standings. On their second pass through the stages, Greensmith's closed up on his teammate, setting the fifth-fastest time overall on Stage 5.
At the Friday evening halt it was Rovanperä, Ott Tänak and Sébastien Ogier separated by 3.9 seconds. Saturday, day three and there could be no doubt who was taking charge of the rally as the young Finn won the first four of today's six special stages in the Fthiotida mountains south of Lamia, building a lead of almost 40 seconds in his Toyota.
But he had a close escape when the rear of his Yaris slid into a ditch in the morning's Bauxites stage.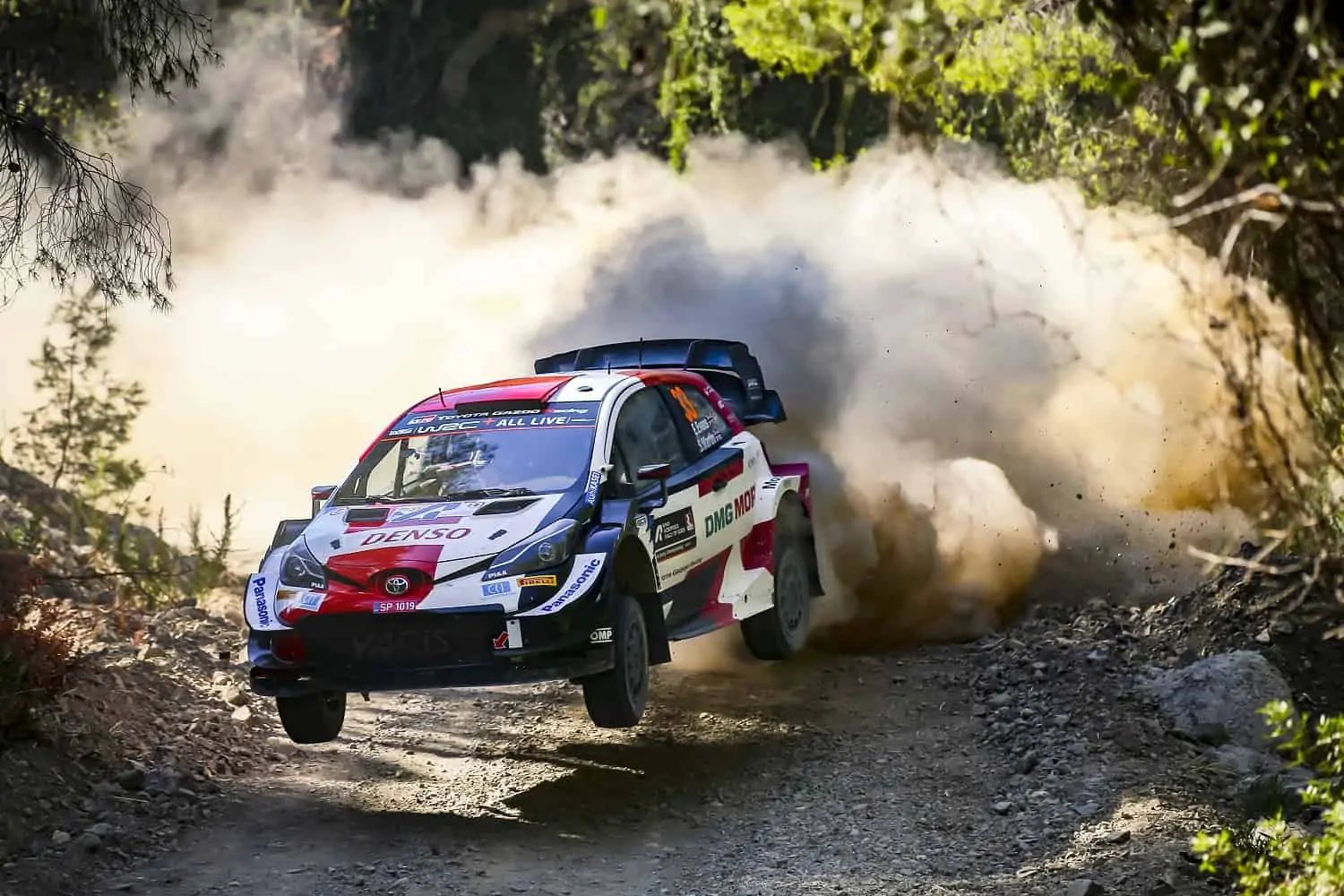 Rovanperä recalls: "It was a huge moment, I was pushing a bit too much, when we made some set-up changes to gain some protection in the afternoon's rough sections we lost a little bit of traction. But we were wise and not doing anything stupid, it's still a long way to the end of the rally."
Easing his pace in the afternoon, he ended the longest day of the rally with a 30.8 seconds advantage over Tänak and Ogier. The final day and just three stages remained.
Hyundai's Dani Sordo had struggled to find a set-up with which he was comfortable but managed a solid fourth place. Teammate Tanak never felt comfortable and was thankful to finish second as his car refused to start ahead of the closing stage.
Eventually starting, with smoke clearly visible, he managed to finish the rally with no further dramas.
A similar occurrence for M-Sport Ford's Fourmaux when he had to replace spark plugs before the start of the day's first stage, incurring a three minute penalty, he managed to get ahead of Evans in the penultimate stage but a spin in the final stage dropped him behind the Welshman.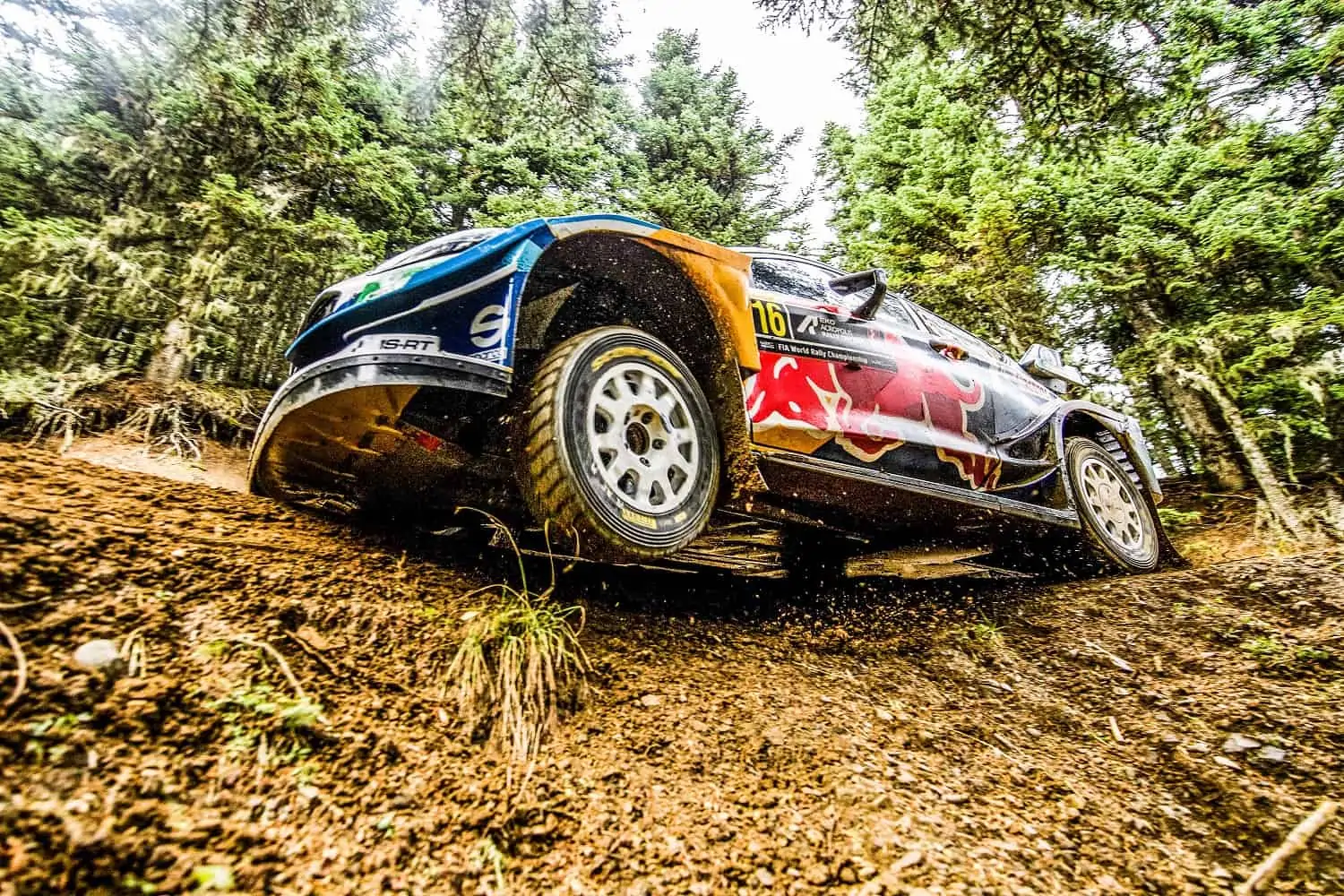 The recovery drives from both Neuville and Evans was impressive with both reaching the top ten, Evans finishing sixth and Neuville eighth.
With closest title rivals Neuville and Evans experiencing problems on day one, Ogier was satisfied with a third place finish strengthening his bid to secure an eighth WRC title.
But the day belonged to Rovanperä and Halttunen and it was a demonstration of the maturity and talent of both driver and co-driver.
Watching the on-board footage showed the remarkable calmness and incredible control of Rovanperä, plus the precision calls of the notes from Halttunen, as they won the first stage of the day, eased through the second and then engaged maximum attack to win the Wolf power stage, the final of an arduous and testing event.
The second win for the crew this season, as we move onto their home ground in Finland for the fastest round on the calendar, the Secto Automotive Rally Finland, based in Jyväskylä from the 1 to 3 October.
Final Positions
1. K.Rovanperä/J.Halttunen Toyota Gazoo Racing WRT Yaris
2. O.Tanak/M.Jarveoja Hyundai Shell Mobis WRT i20
3. S.Ogier/J.Ingrassia Toyota Gazoo Racing WRT Yaris
4. D.Sordo/C.Carrera Hyundai Shell Mobis WRT i20
5. G.Greensmith/C.Patterson M-Sport Ford WRT Fiesta
6. E.Evans/S.Martin Toyota Gazoo Racing WRT Yaris
7. A.Fourmaux/R.Jamoul M-Sport Ford WRT Fiesta
8. T.Neuville/M.Wydaeghe Hyundai Shell Mobis WRT i20
FIA World Rally Championship Drivers (after round 9 of 12)
1. S.Ogier 180
2. E.Evans 136
3. T.Neuville 130
4. K.Rovanpera 129
5. O.Tanak 106
6. T.Katsuta 66
7. C.Breen 60
8. G.Greensmith 44
9. D.Sordo 43
10. A.Fourmaux 36
11. T.Suninen 17
FIA World Rally Championship Manufacturers (after round 9 of 12)
1. Toyota Gazoo Racing WRT 397
2. Hyundai Shell Mobis WRT 340
3. M-Sport Ford WRT 153
For more on the WRC, click here.