The final round of the 2021 regional Extreme Festival series took place at the Zwartkops Raceway near Pretoria on Saturday, with nine racing disciplines treating spectators to top class racing.
Top billing belonged to the G&H Transport Extreme Supercar brigade, with 14 entries facing the starter.
The opening race saw front runners Pieter Zeelie (Zeelie Toyota MR2), Ben Morgenrood (Morgenrood Lexus) and Paulo Loureiro (Combined BMW E30) all retire with mechanical maladies, while already crowned champion, Charl Arangies, spun his Stradale Ferrari F430.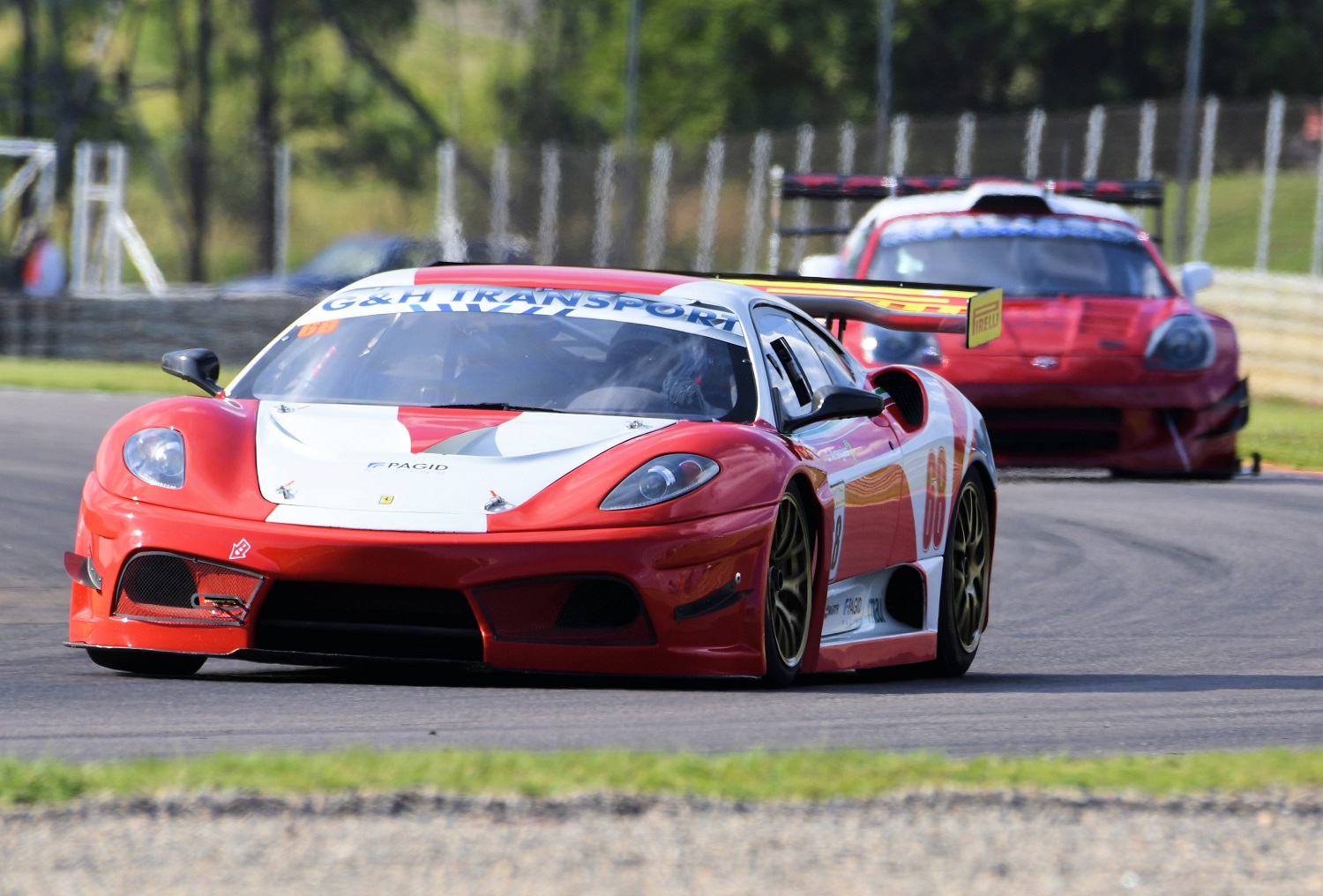 That left Jonathan du Toit (TAR Ferrari F430) to win ahead of Gianni Giannoccaro (BISC Lamborghini Huracan), Greg Parton (Drizit Lamborghini Huracan), Mark du Toit (TAR Ferrari F430) and Ant Blunden (SAICO Porsche 911). Arangies returned to win race two, chased by Morgenrood, Zeelie, Giannoccaro and Du Toit.
The races for Marlboro Crane Hire Pre-1969 Sport and Saloon Legend Cars saw a wide and varied field. Both the races went to Mark du Toit (TAR Shelby Daytona Coupe), ahead of James Temple (Shelby Daytona Coupe) and Peter Lindenberg (Shelby Mustang GT 350).
Brett Garland (Autobarn Honda Civic) won the first Car Care Clinic SuperHatch race, narrowly ahead of Jonathan du Toit (TAR Honda Civic) and Andre' Dannhauser (PAR Opel Corsa). Race two, held during a thunderstorm, saw Garland and Dannhauser crash, which left Du Toit to win from Karel Stoltz (Pta Toyota Etios) and Madodana Mfana (Volkswagen Polo).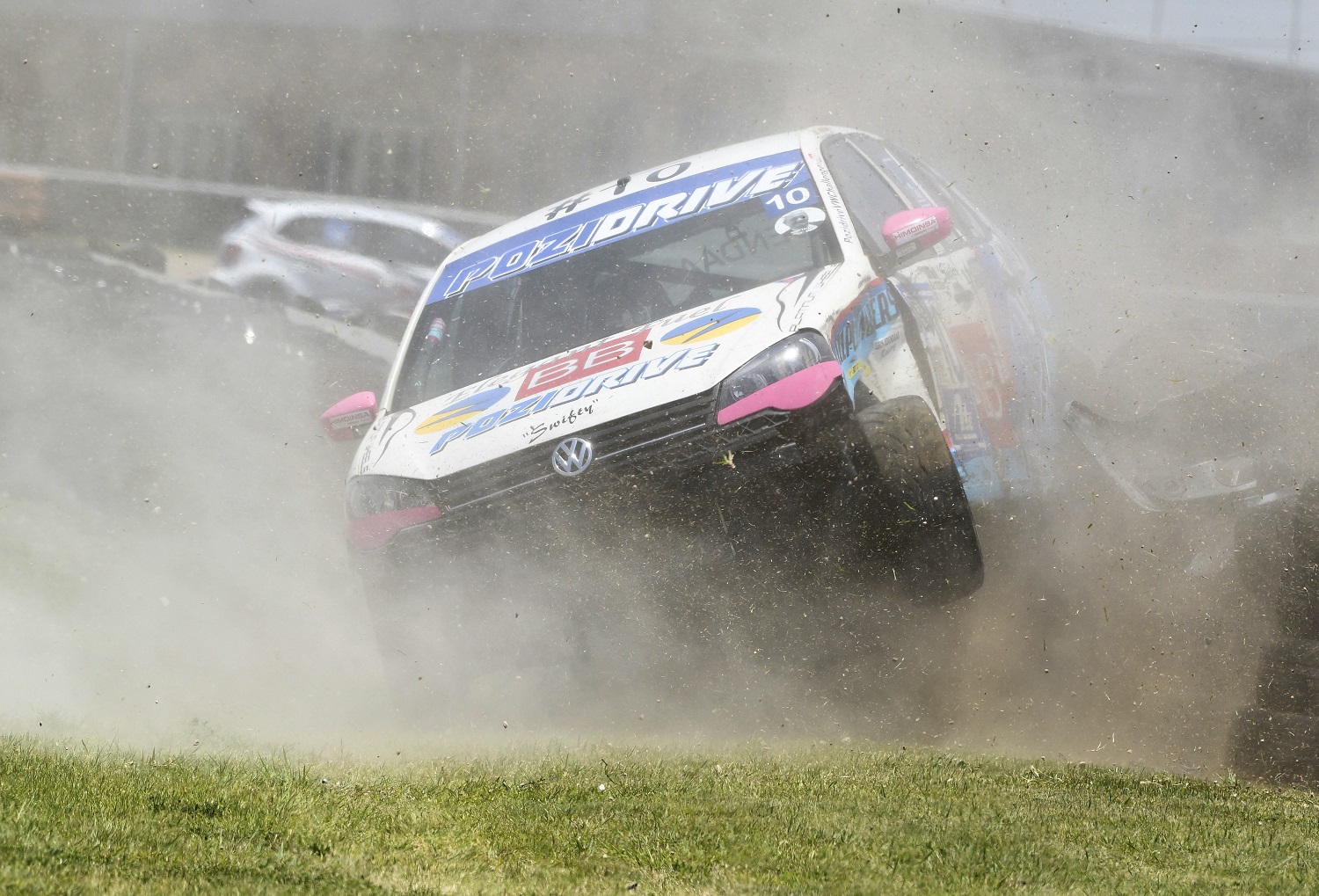 George Economides (Wealth Avenue Volkswagen Golf Turbo) won both the Car Care Clinic 111 races from Christopher Pretorius (Bucket Alfa Romeo Giulietta), with Gerhard Henning (Volkswagen Golf) and Louis Scholtz (Car Care Clinic Volkswagen Golf) in the respective third places.
Both Pozidrive VW Challenge races went to Dawie van der Merwe (Universal Polo), followed by Rory Atkinson (BHIT Polo), while Bevin Masters (CPS Warehouse Polo) and Waldie Meintjies (AllWagen Polo) filled the third places.
Gert van den Berg (DOE Rhema) took both the DOE Formula Vee races, ahead of Lendl Jansen (Bull Security Rhema) and Greg Wilson (Forza).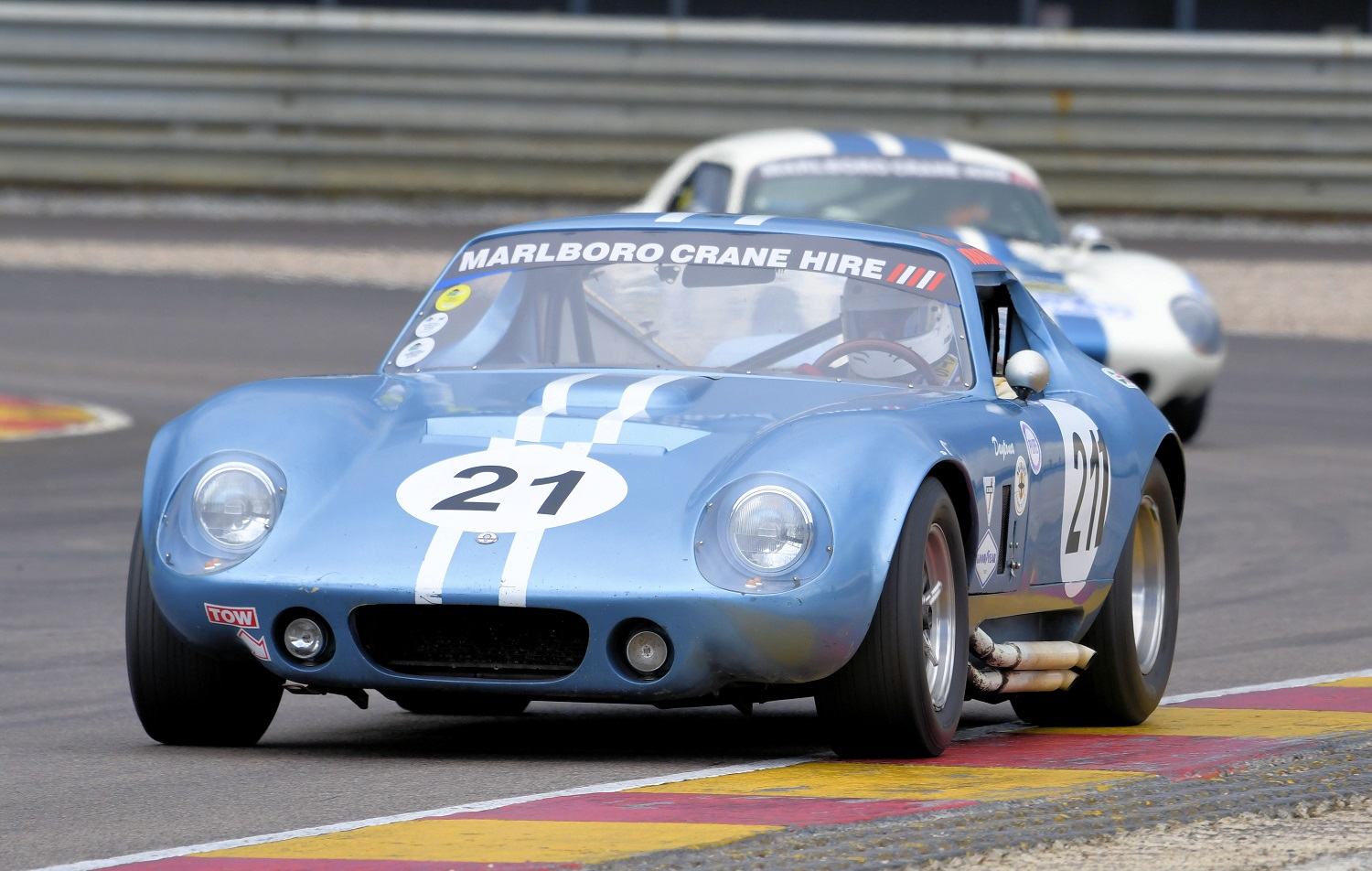 Andrew Holme (Xena Royale) won both the Historic Single Seater races from Ben van der Westhuizen (Royale), with Mike Ward (Equirie Zoo Royale) and Patrick Dunseth (Ford Merlin) taking turns in the respective third places.
Ishmail Peck (Tigra Seven Opel Tigra) took both the Silver Cup races from Marius Jacobs (AAA Opel Tigra), while Paul Verios (Aerotek Volkswagen Golf) and Dirk Lawrence (JDM Honda Ballade) shared the third places, respectively.
The opening Wealth Avenue Clubmans race went to George Economides (Wealth Avenue Volkswagen Golf Turbo), chased by Adrian Dalton (Xtra Clothing Volkswagen Golf Turbo) and Dirk Lawrence (JDM Honda Ballade). Ishmael Peck (Opel Tigra) took the next race, ahead of Economides and Lawrence.