Anoj Singh told the parliamentary inquiry into malfeasance at Eskom he was in Dubai privately and that he funded the trips himself. He also insisted the interaction with Rajesh Gupta and Ashu Chawla was a chance meeting.
"The possibility that I was in Dubai at the same time with them is possible," he told evidence leader.
Quizzed on his relationship with the "famous family" by MP Pravin Gordhan and whether he only encountered them in the lobby of the hotel, Singh repeated: "I have met them in passing at the Oberoi Hotel."
Gordhan also submitted that from the December 17 – 24, 2015, "Atul Gupta was there, Varun Gupta was there, Tony Gupta was there part of the time, Duduzane Zuma was there, a little before you Mr Zwane, was there".
"And then there is a long list: Mr Van Rooyen, Mr Moyane, Mr Gift Magashule, Mr Thato Magashule, Kim Davids, who has been in the news lately. And in January [2016] Mr Mantsha, Mr Koko and Mr Siyabonga Gama. You didn't encounter these people in the massage room?" Gordhan asked.
"Fascinating, absolutely fascinating," Gordhan remarked when Singh denied ever meeting the Guptas and their lieutenants from the family-owned entities during several trips. Below is evidence that Singh was not truthful.
The invoice below shows Singh, who could have worked at Transnet, judging by the physical address stipulated, was booked into Room 1201 of the Oberoi Hotel. He was scheduled to arrive in Dubai on February 24, 2015, and departed a week later on March 1, 2015.
The bill was picked up by Sahara Computers, who covered expenses such as 'Airport Pick-up', 'Food', 'Spa-Massages', 'In-Room Dining Food' and 'Min-Bar Beverages'.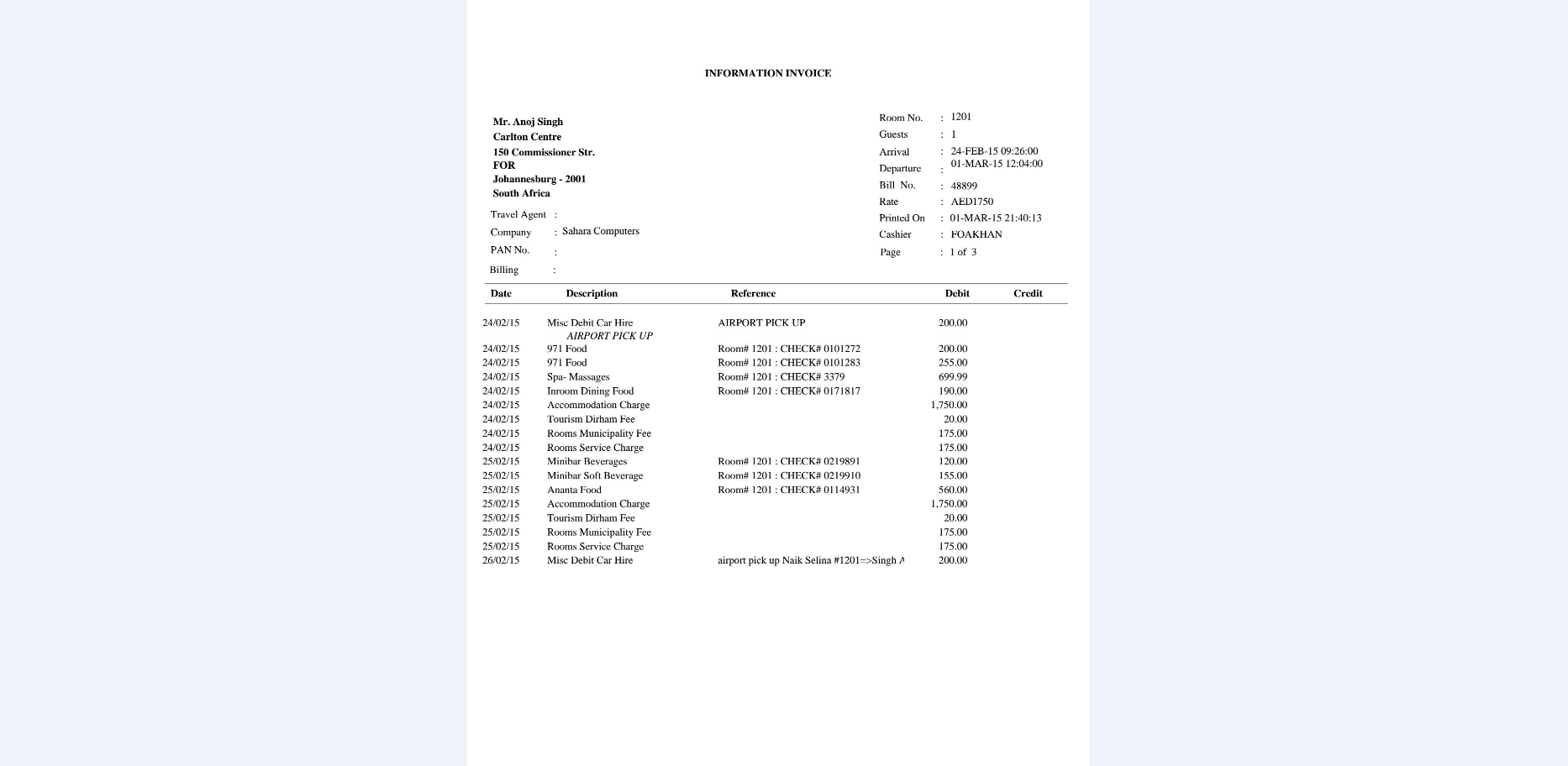 Information also shows Sahara Computers CEO Ashu Chawla personally emailed an Oberoi Hotel sales agent the day before Singh's departure to confirm the reservation for Anoj Singh and requested "airport pick up" for the visitor arriving on Flight EK766.
Flight records confirm this international flight was en route from South Africa to United Arab Emirates (UAE). The flight ordinarily departs from  OR Tambo International Airport from Terminal A and eight hours later lands in Dubai.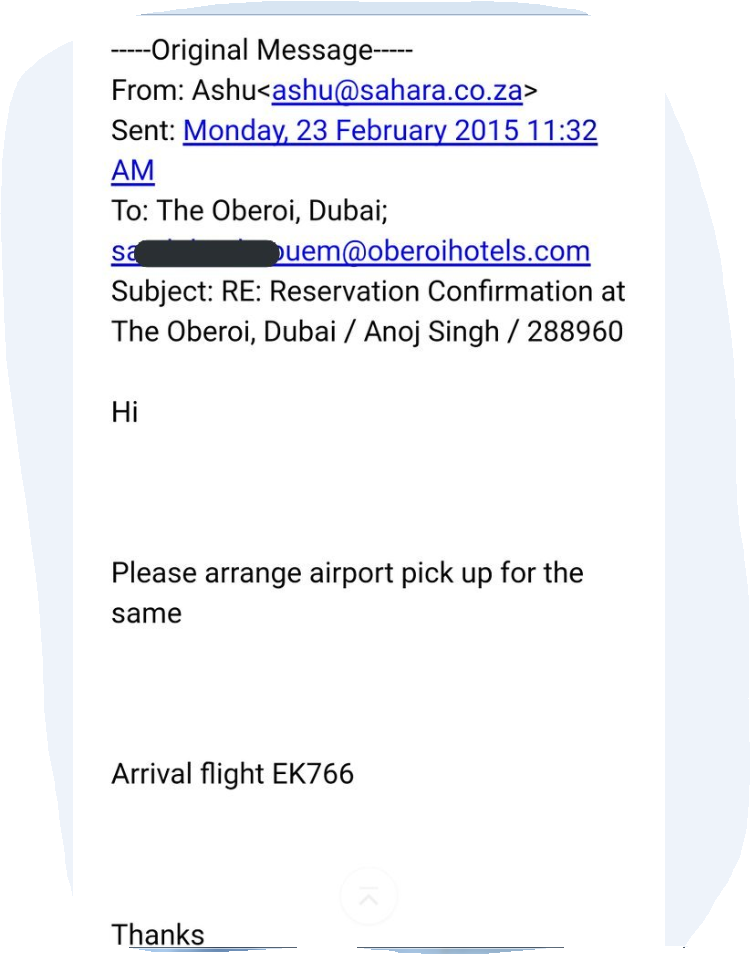 In case you are wondering which kind of a room Singh was accomodated in, here is an image for you indulgence.