Police are investigating a case of reckless and negligent driving following an accident in which a vehicle landed on the banks of the Nseleni River in KwaZulu-Natal at the weekend, reports Zululand Observer.
According to reports, the driver of a Toyota Corolla lost control of his vehicle and veered off the road while travelling on the N2 towards Empangeni.
ALSO READ: Man killed, as car plunged into Durban river
The accident is believed to have occurred in the early hours of Sunday morning and has left police officers baffled at what could have caused the driver to lose control and almost submerge his entire vehicle in the crocodile-infested river.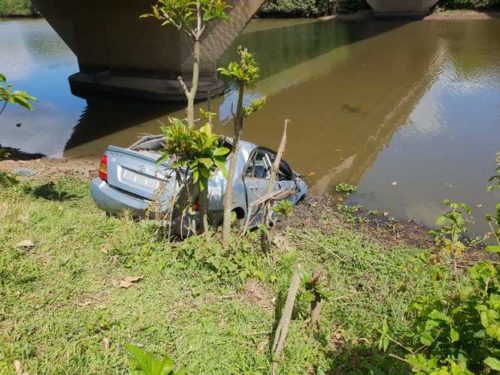 Police indicated they must still obtain a statement from the driver as he had been rushed to hospital from the scene.
It is unclear if there were any passengers in the vehicle.
For more news your way, download The Citizen's app for iOS and Android.