This week, Blue Bulls Rugby Union President Willem Strauss will do what he normally does before a big final for the Bulls. He'll phone coach Jake White 10 times and ask if everything's on track. He'll phone CEO Edgar Rathbone 10 times and ask if everything is on track. And that should take care of his Wednesday to-do list, before he does so all over again every day until kick-off.
"And they'll both tell me just to relax. Everything is under control," says Strauss with a chuckle as the Bulls prepare to host the Sharks at Loftus Versfeld this Saturday.
Strauss is adamant there isn't any sign of complacency around Loftus Versfeld this week, and the rampant dominance of the Bulls does indeed suggest everything is under control.
A win will give the Pretoria team their 25th Currie Cup title. It will also make them the first team in 14 years to successfully defend the Currie Cup (the Free State Cheetahs shared the title with the Bulls in 2006 and then won it again in 2007). And by virtue of a sporting calendar reshaped by the Covid-19 pandemic, they will become the first team in Currie Cup history to win the title twice in the same year following their January triumph.
ALSO READ: England coach Jones wants swift end to Erasmus video case
Most importantly for Strauss though, a victory will cement the symmetry he sees in the Bulls management and performance.
When White joined the Bulls, he did so with memories of being a young boy watching a team that rarely lost a match at Loftus Versfeld. It's a significant statistic that under White the Bulls have 21 consecutive victories at Loftus. Clearly, those boyhood memories ran deep.
Strauss has brought direction and a boundless passion that he's carried to all the major schools and rugby clubs in Pretoria and surrounds as the community has bought into this vision.
ALSO READ: Boks excited, but nervous about playing in front of fans again
"When I took over as president, the first six months were very challenging," says Strauss. "John Mitchell left as coach virtually overnight. Then we had some internal matters we had to take care of. We also had cash flow challenges.
"I knew it was going to be a tough task to turn it around. But to be a world-class team you need world-class people.
"So, we brought in Jake as a world-class coach, Edgar as a world-class CEO, and we had world-class shareholders. That's how we started turning it around. I like to tell people that rugby administration is just as much a team sport as the game of rugby is. We are a very close management team and we're all on the same page, which is to make sure the Bulls are successful."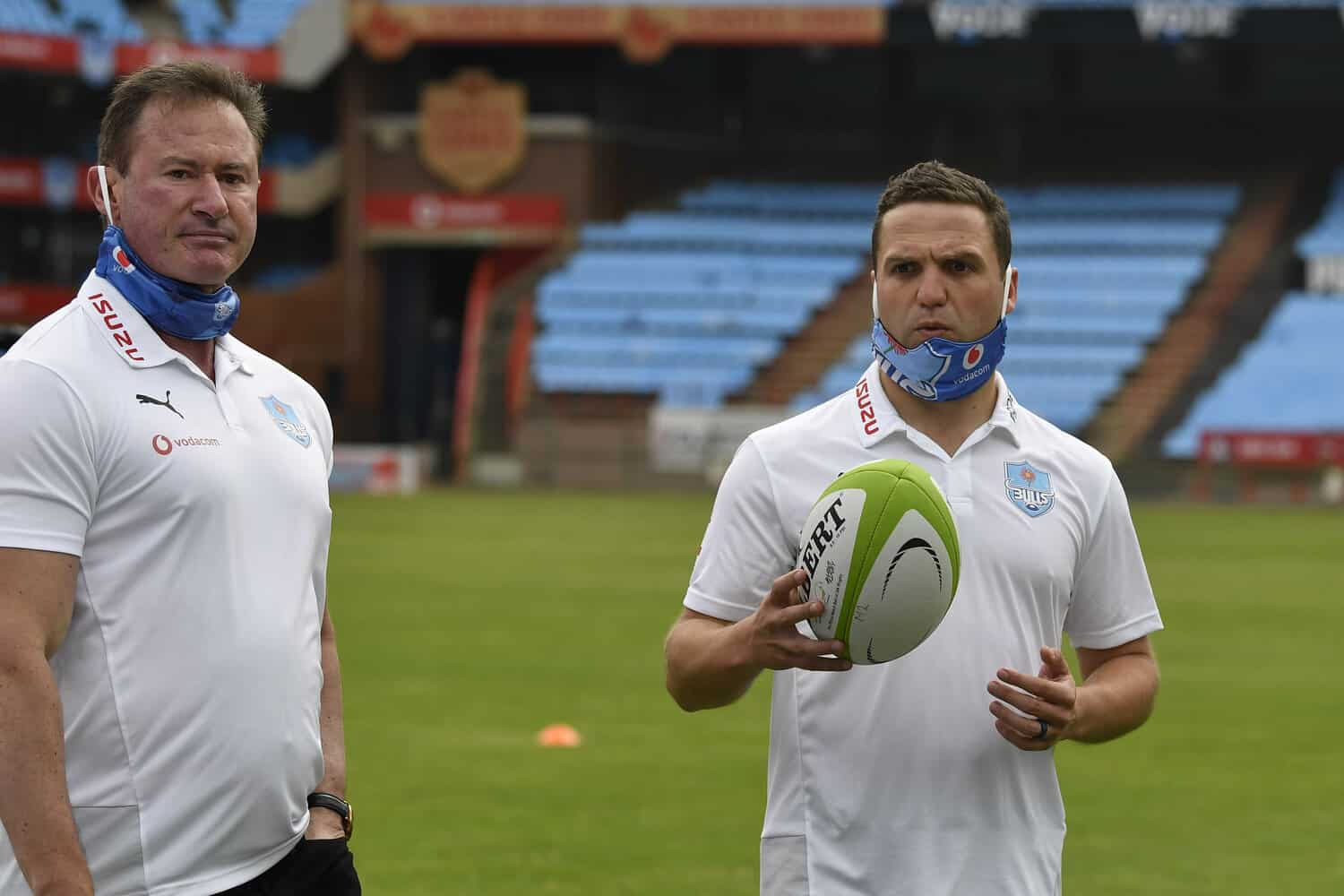 So, this Saturday, Strauss will do what he always does on the day of a final involving the Bulls at Loftus Versfeld. "I'll be watching the game in Edgar's (Rathbone) office." And he will do his best not to call both White and Rathbone on the day.
"You know, people often ask me what have we done that has turned the Bulls around like we have. And it's simple really. What is very rare at a rugby union in South Africa is when all of your structures are aligned. At the Bulls, our structures are all perfectly aligned."
This Saturday, it will be time to see whether the stars are now also aligned in favour of the Bulls.
You can follow the Currie Cup final between the Bulls and Sharks by downloading the Bulls App, and enjoy exclusive game day content, competitions and score updates. The match on Saturday kicks off at 5pm.