The Hugh Masekela Memorial Pavilion was unveiled at his grave in the Westpark Cemetery in Johannesburg. It is open to the public to pay their respects.
"His legacy is complex and has no boundaries. The ripples of his life force are yet creating new facets of his nature. Those will remain unchained, causing ever novel vistas," his family said in a statement.
Masekela was born on April 4, 1939 and died January 23 last year.
"He was not afraid, and his rage and daring was searing, but his love for family, friends, children, women and Africa is the unifying theme of his opus. Ultimately it is the human species in all its diversity that is his family. He laughed a lot and his humour is scattered everywhere. And we will always love him."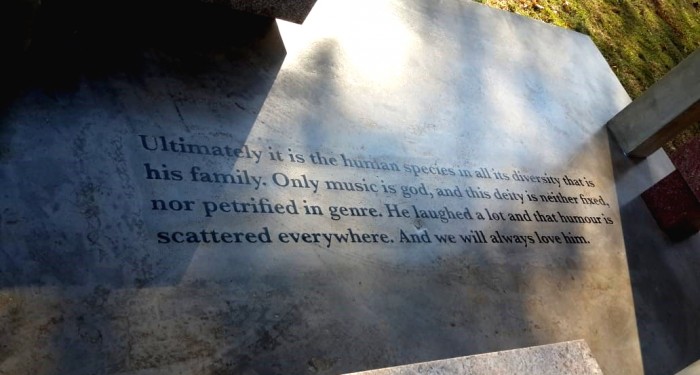 This statement appears on the pavilion.
The memorial was designed by Sir David Adjaye. It is based on the architectural tradition from various African countries. Rooted in the Pan African aesthetic, it resonates with Masekela's own ethos.
Adjaye has created a welcoming space, with light filtering through the foliage which is mimicked by the canopy solidly balanced on diversely shaped trunks.
Sir David says: "My approach to designing monuments and memorials, what I termed Making Memory for my exhibition as the Design Museum in London, is born of a desire to show that architecture, like music and art, reflects our collective consciousness.
"This pavilion or lekgotla designed for Bra Hugh is symbolic of his passion and desire to see us come together to advance African consciousness. "
Ravi Naidoo of the Design Indaba Trust initiated the process by coordinating the roleplayers.
"Bra Hugh was a dear friend. Since his death, we've sought to explore ways to honour him, and celebrate his colossal legacy."
For more news your way, download The Citizen's app for iOS and Android.