In spite of the backlash he faced after it was revealed that he would be participating in a walk against gender-based violence, media personality and former Metro FM hot Bujy Bikwa showed up on Sunday in support of Khuzekani Madoda's cause.
Bikwa has been maintaining a low profile since making headlines for getting into a violent altercation that left rapper and presenter Boity Thulo drenched in blood.
That all changed, however, when a poster bearing his face started doing the rounds on social media highlighting him as one of the famous faces taking part in the walk. This after he was accused of being a perpetrator of gender-based violence following his fight with Boity.
Bujy recently spoke to The Citizen about his experience during the walk as well as what lessons he and other participants took away from the event.

"This is not my first GBV walk, the first one that I did was the motorcade for Tshegofatso [Pule] and being able to talk about GBV and be able to walk and make people see that we are saying no to violence has always been something very close to my heart," began Bujy. 
"During the walk, I started crying… For that fact that there's people hooting, people saying 'this needs to stop' shows that this is not something that is fully spoken about and sometimes we shy away and we don't want to say that violence happens in the 'burbs. It happens behind closed doors…" he added.
Upon finding out that he would be part of the event, South Africans took to social media to share their thoughts on the matter, with many believing his participation was not a good idea – not only because of what happened with Boity but also because the matter is yet to be resolved in a court of law.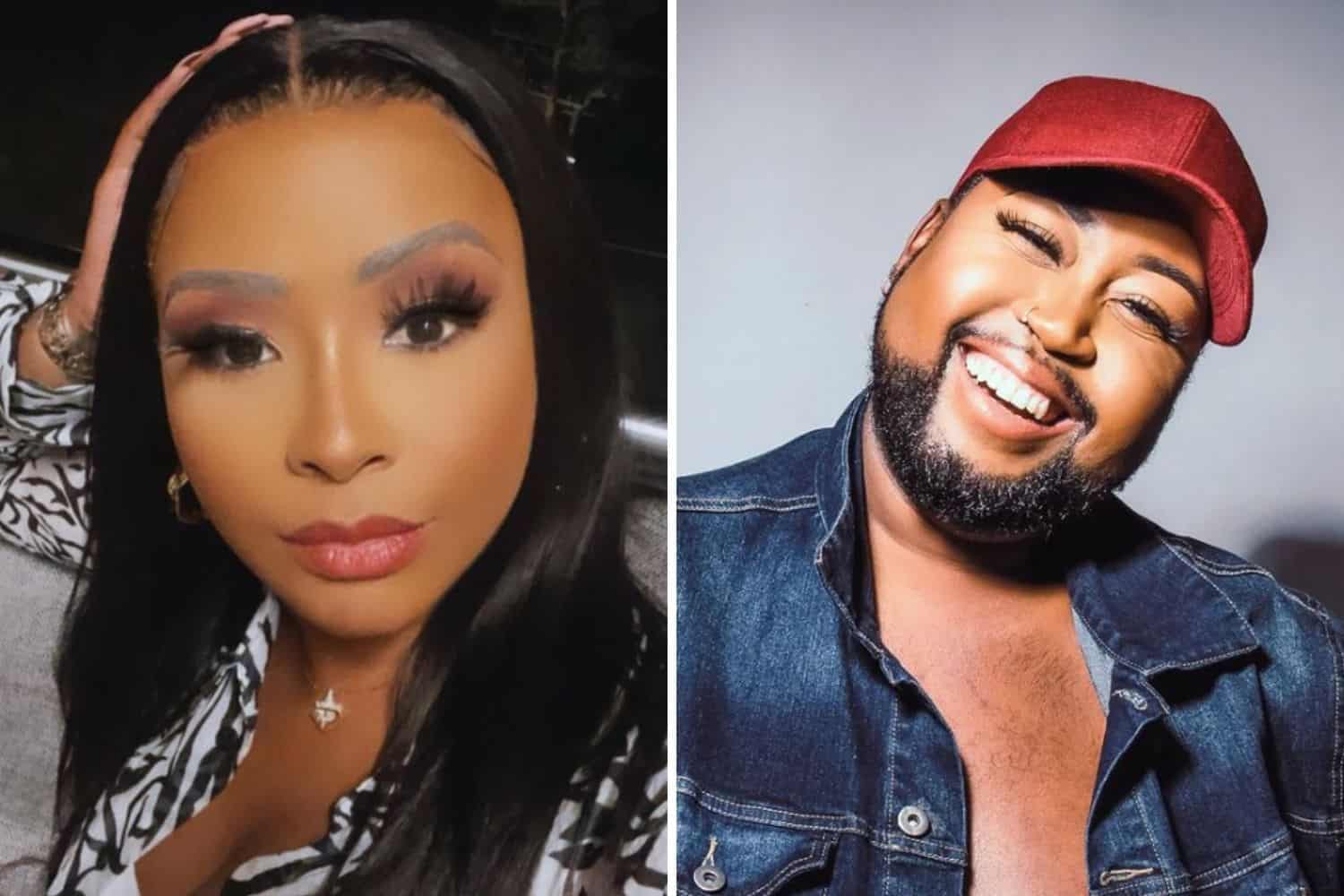 After spending a weekend in jail in early October for allegedly assaulting Boity, Bikwa appeared in the Midrand Magistrates Court. He was released on bail and was ordered to stay away from Boity and not contact any of the witnesses who were present on the night.
As a result of the ruling and due to the fact that the matter is currently before the courts, neither Boity nor Bujy have publicly addressed what happened after a statement released by Boity the day news of their fight was made public.
However, he seems to have taken away a lesson from what he calls his "incident" as well as the events of the walk.
"Coming from someone who was triggered, also with my incident and who could have chosen to walk away, saying to them 'it's okay to walk away. It's okay to apologise when you are wrong and take ownership of your mistakes,' and that's what the walk was about."
"One thing that I liked the most is that men were also able to come forward who have been abused before. Men who have also experienced some form of abuse," he added before stating how impressed he was by the officials from The Department of Social Development (DSD) who were present at Sunday's walk. He was mostly impressed by the work DSD is doing towards eradicating the scourge of gender-based violence, work that he expressed an interest in being part of.
"I literally said to them, I want to be part of those workshops because I am a qualified facilitator and it would be so amazing to be able to get that knowledge and to share that knowledge, also on my social media, wherever…"
According to Bujy, one of the lessons he feels other attendees took away from the march is to never condone any forms of violence and to talk about your experiences if you find yourself being victimised.