Haute Cabrière is hosting a number of pop-up events around the country, providing those not living close to the winelands a taste of food culture from the Western Cape this winter.
But at the same time, the winter season in the winelands offers South Africans great deals, because why should quality dining experiences be hogged by tourists in the summer?
If you combine the fact that Kulula Holidays gives everyone the opportunity to fly down to the Mother City for less than R2 000 – which includes a two-night stay at a three-star hotel – you can curate your own culinary tour through the winelands and the city (just take note of when certain spots go on winter break).
Here are our suggestions:
Terroir
Until September 20, guests at Kleine Zalze's Terroir can enjoy two dishes – starter and main or main and dessert – from a French-inspired chalkboard menu for R295, or taste chef Michael Broughton's choice of four courses at R450.
Broughton's menu includes dishes like a beef main featuring generous slices of flame-grilled dry-aged rib-eye with parmesan velouté, beef cheek croustillants in a garden of puy lentils, black pepper and baby greens. Of course, a glass of Kleine Zalze wine is included.
The Shortmarket Club
This partnership venture between Luke Dale Roberts, his wife Sandalene, chef Wesley Randles and manager Simon Widdison remains one of the city's best gourmet experiences.
Marrying the eclectic pulse of the city centre with exceptional dishes this winter, you can celebrate with the Prix Fixe Winter Lunch Menu. While the Prix Fixe menu is set to change, the regular menu now includes dishes like a fig leaf baked ricotta with creamy gorgonzola, wild honey and lemon as well as springbok and quince.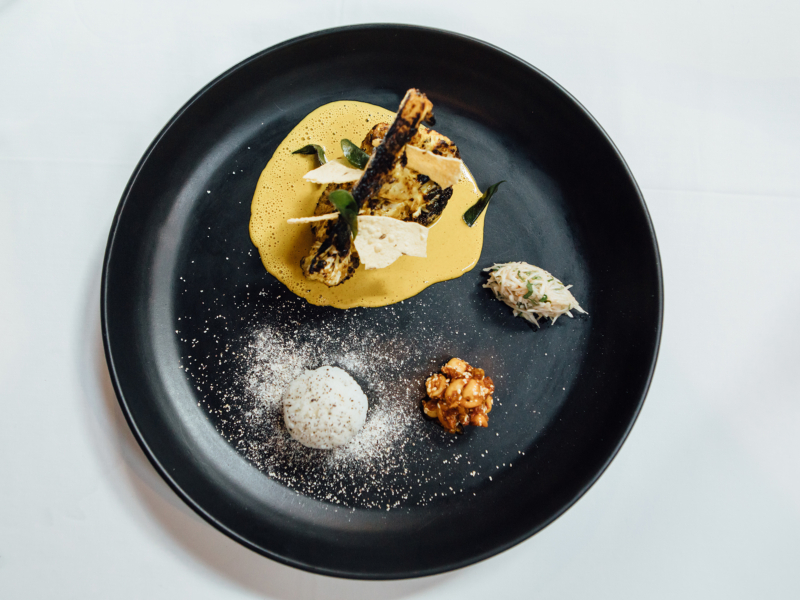 The Shortmarket Club remains a modernistic destination and The Prixe Fixe menu certainly gets you a fill of this cuisine landmark. The menu is priced at R280 per person, or R380 per person including a carafe of wine.
BOSJES Kombuis
In the heart of the Breedekloof valley, Bosjes has become a culinary and architectural centre piece in the valley.
But while its country charm is already warming, to mark itself as a winter destination Bosjes is hosting its own First Thursday special during July and August with winter curry nights on July 7 and August 2.
This special allows diners to feast on a selection of three curries served with sambals, naan, rotis, rice and of course a dessert for just R280 per person.
2  July till 15 July. They are open again from 16 July.
The next Curry evening is on 2 August 🙂
The Pot Luck Club
Luke Dale Robert's restaurant has become a culinary landmark in Woodstock. It's a place where you want to be seen – thanks to its exceptional views of Table Mountain and the harbour – and is also a place where you get to soak in the food dynamics of Cape Town.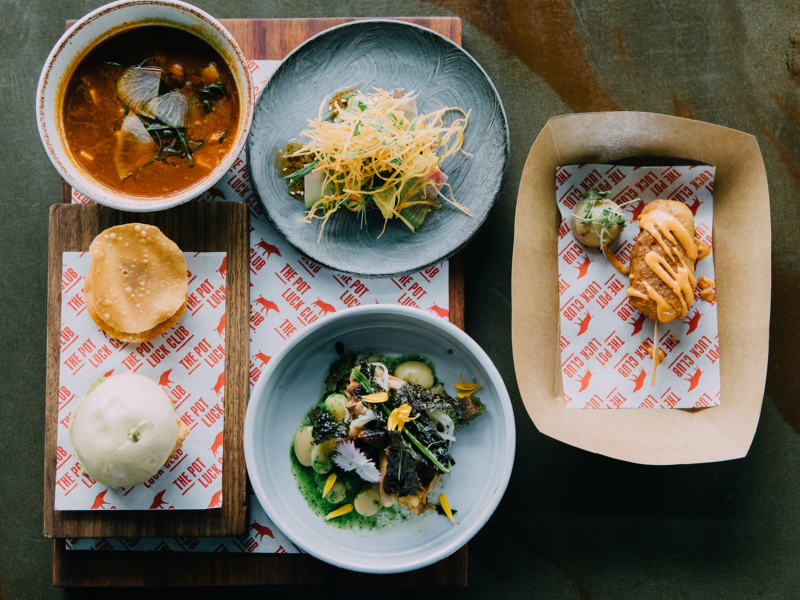 With its trademark tapas-style dining this season the Lucky Lunch menu returns to The Pot Luck Club. Presented bento-style, lunch is served in small handmade bowls and wooden boards. The fun is that the menu is subject to change without notice, due to seasonal ingredients.