The fact that our currency is not worth a whole lot these days hurts, but it hurts even more if you are importing cars less any export credits and based on the British pound like Jaguar SA does.
On Monday, when I wrote this driving impression, the exchange rate was sitting at R20.99, which was down from the almost R25 it was a few weeks ago, but still ridiculously high. So, faced with this challenge, there is no way Jaguar can compete on price in our country like they should.
And this means that the all-new Jaguar XF 2.0d Prestige model I drove comes in at a starting price of R743 600, which is a bit more than where the German competition enters the market.
But in saying that, you as a potential owner will not be short changed in terms of design, luxury, refinement, safety, dynamics or performance in any way.
This all-new car uses Jaguar's aluminium-intensive architecture to enable weight savings of up to 190kg over the previous model – making the 132kW diesel model I drove up to 35kg lighter than competing models along with an increase in torsional stiffness of up to 28 percent.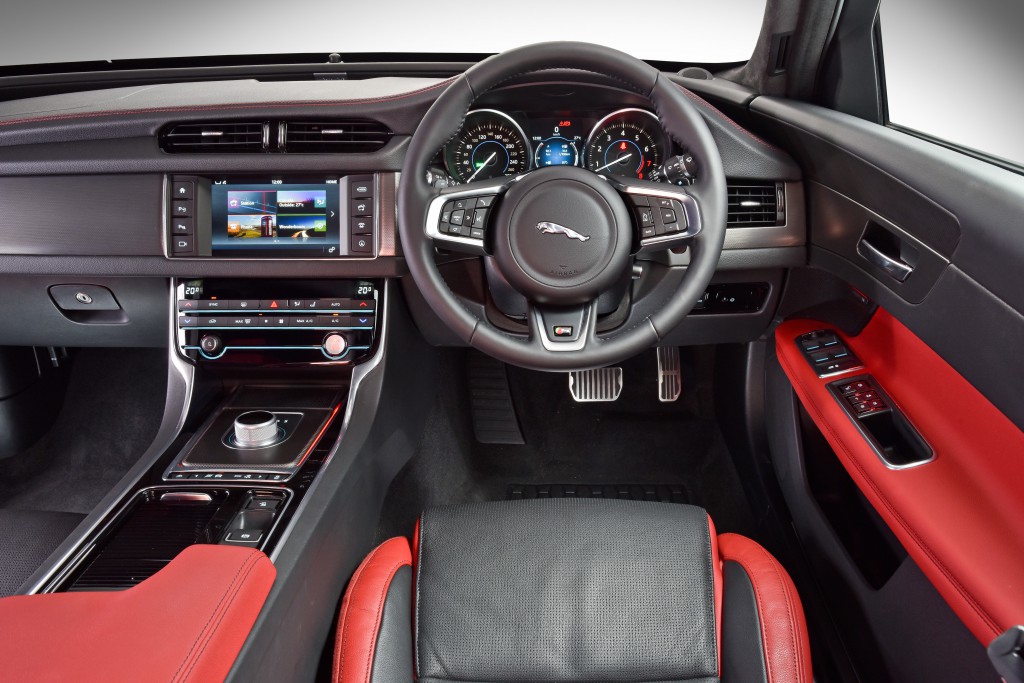 The light, stiff body is also fundamental to the XF's decent vehicle dynamics. Double wishbone front suspension and Integral Link rear suspension – combined with near-50:50 weight distribution – deliver a nice balance between ride and handling.
The downside was that I never really got to test any of this dynamic ability of the XF such is the relaxed and easy going nature of the 2.0d. I am sure it is capable of hanging in with the best in its class in the twisties should you want to use what is ultimately a very refined family/business car this way.
I simply chose to enjoy the 132kW of power already mentioned and 430Nm of effortless torque, which is mated at a smooth easy, shifting eight-speed automatic transmission, in the suburbs and on the open road.
I returned the car with the onboard computer indicating that I had used only 5.9 litres of diesel per 100km I travelled during my entire test period.
I can say that I was impressed with the level of refinement and easy smooth driving the XF 2.0d offered and suggest you Jaguar's website to find out more if you are in the market for a luxury sedan that is a little different from the rest.