Inland historic car racing will return to its birthplace this Saturday, with the Zwartkops Raceway near Pretoria to host a round of the 2021 Inland Historic Championship.
The event will accommodate nine separate racing disciplines, with more than 150 drivers set to face the starter. Heading up proceedings will be two races for Marlboro Crane Hire Pre-1968 and Pre-1990 Sports Cars.
Overall victory favourites should include Jonathan du Toit (TAR Chevron B8), Chad Ten Doeschate (TAR Cobra), James Temple (Shelby Daytona Coupe), Peter Bailley (Porsche 911), Mark du Toit (TAR Lola T70), Olivier Dalais (Ford GT40) and George Avvakoumides (Porsche 911).
Top runners in the Marlboro Crane Hire races for Pre-1966 Legend Saloon Cars will be Mark du Toit (Ford Fairlane), Paige Lindenberg (Ford Fairlane), Jonathan du Toit (Chevrolet Nova) and Peter Lindenberg (Shelby Mustang).
Racing behind them, the Little Giants class should produce challengers like John Simpson (Alfa Romeo Giulia), Ishmael Baloyi (Mini Marcos), Kyle Brink (Mini Cooper) and John Ten Doeschate (Protea).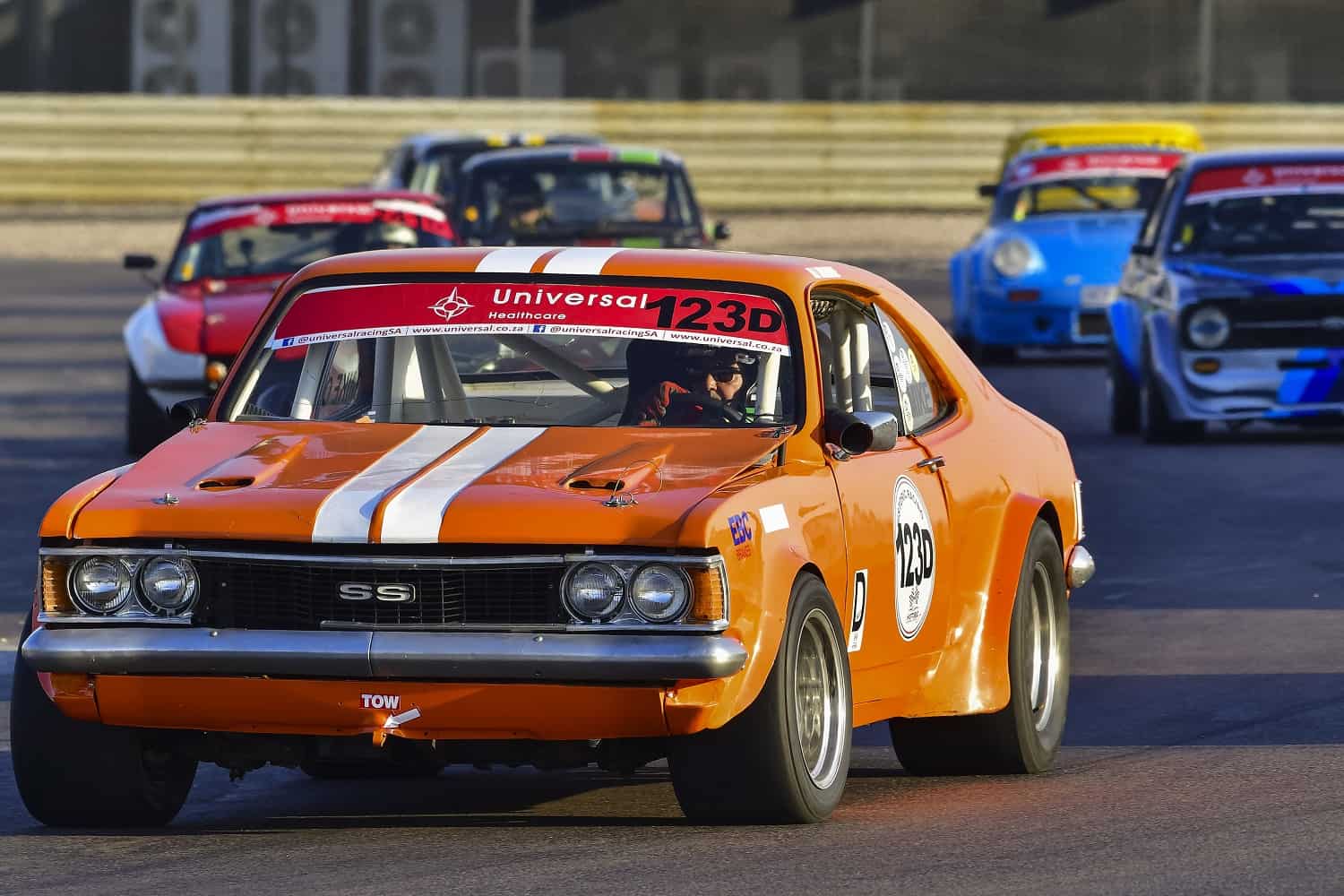 A total of 21 drivers will contest the races for Pre-1980 Saloon Cars, with victory contenders to include the Porsche 911 RSR entries of George Avvakoumides, Andre' van der Merwe, Peter Bailley and Fred Konig.
Tin-top podium chasers must be Johann Smith (JMS Mazda Capella), Neil Lobb (Fiat 131), Mike O'Sullivan (Chevrolet SS), Rene Janse van Rensburg (Ford Escort), Sophos Pantazis (Datsun 240Z), Ian Kilburn (Datsun GX) and Jannie van Rooyen (Volkswagen Scirocco).
With 28 drivers entered, the Silvercup category will boast the biggest grids. Top contenders will include Marius Jacobs (AAA Tigra Nissan), Dirk Lawrence (JDM Honda Ballade), Ishmael Peck (Opel Tigra), Cyril Jacobs (Volkswagen Corrado), Juan Otto (Audi A3), Theo Brussow (Opel Tigra) and Brent Henshaw (Toyota Celica).
George Economides (Wealth Avenue BMW 328i), Phillip Emmenis (Uniglide BMW M3), Franz Jensen (SV Tech Datsun), Ian Kilburn (Datsun 1200 GX), Eugne Gouws (BMW M3), Amos Cockeram (Opel Tigra) and Martin Venter (YonaFella Volkswagen Jetta) should all be front-runners in the Clubmans category.
Probable Historic Single Seater race winners must include Neil Lobb (Chevron B29), Ben van der Westhuizen (Royale), Andrew Horne (Royale), Colin Clay (Lotus 23C), Roy Douglas (Opel Tigra) and Ryan Budd (Dulon).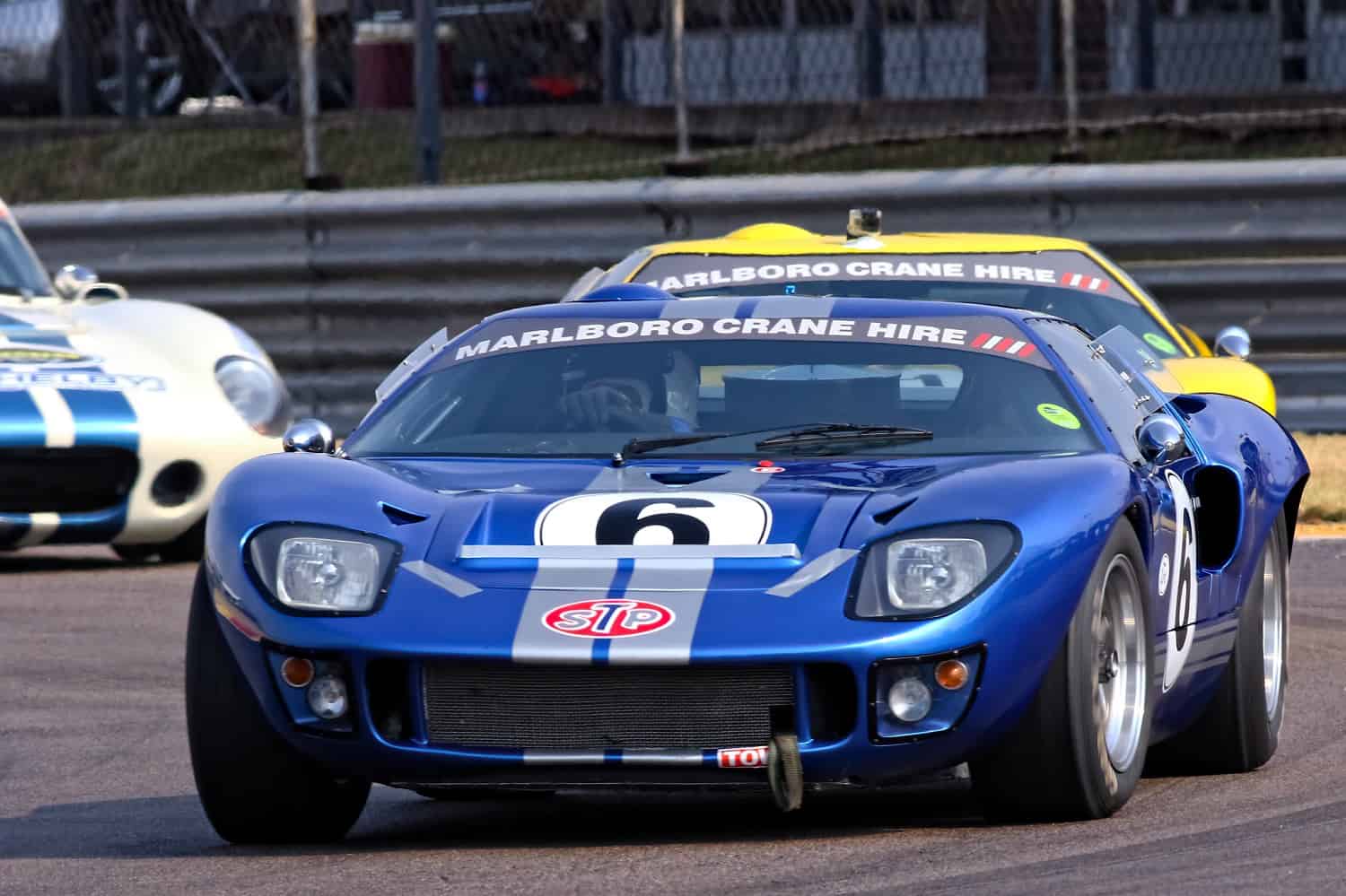 Corrie le Roux (Formula M), Hayden Archer (Rhema). Damien Archer (Ray), Cornel Smit (Formula M) and Cornel Smit (Formula M) could all win Monoposto races.
The Charlies Super Spar handicap races should see people like Kola de Klerk (Nissan 300ZX), Rob van Aarle (Datsun 180U), Werner Hartzenberg (Porsche 916), Robert Clark (Citroen GS) and Willem van Niekerk (Marauder) fight for victories.
The National Sports Car category will see people like James Forbes (ADR), Klippies Krige (Lotus 7), Dean Wolson (Sports 2000), Gerald Wright (Sports 2000) and Neil de Later (Lotus Birkin) near the front end.
Due to Covid-19 restrictions, no spectators will be allowed.