On the back of unveiling the updated Alfa Romeo Giulia and Stelvio this past week, Stellantis South Africa has confirmed that the hardcore versions of the former, the GTA and GTAm, will both be coming to market next year, albeit in very limited numbers.
Revived in March last year after last being used on the 147 GTA and the 156 GTA, the automaker has confirmed that only five of the 500 Gran Turismo Alleggerita Giulias will be coming to market at a price of R3 999 999. The exact number of GTAms were not revealed but pricing has been confirmed at R4 299 999 apiece.
It has, meanwhile, been reported that all 500 units have been sold out, with Europe and the Middle East being the main target markets, though 18 have landed in Australia and a reported 88 in Japan.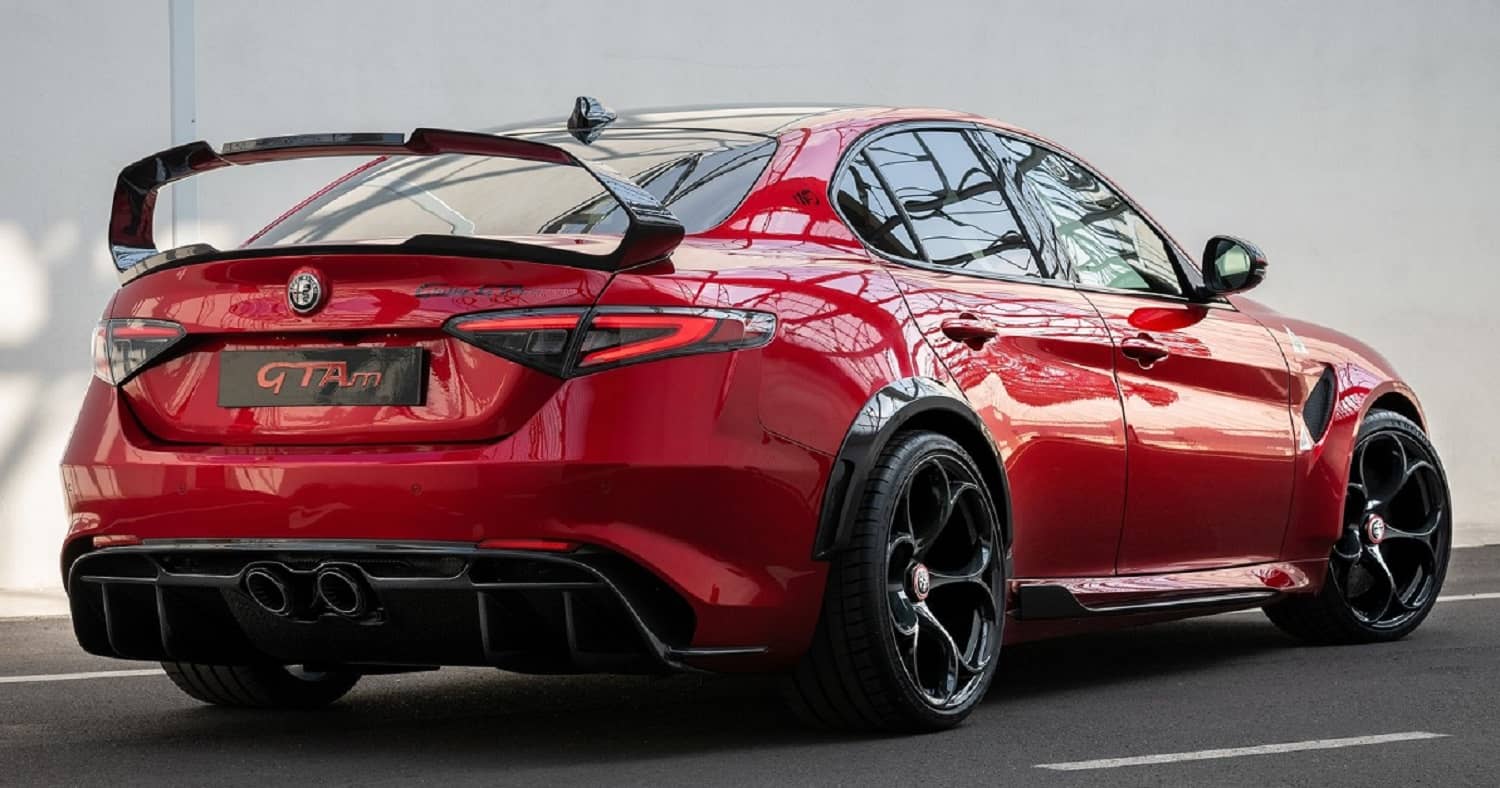 Compared to the Quadrifoglio Verde (QV) on which it is based, the GTA boasts a wider front track, an active front splitter, wider side skirts and a carbon fibre diffuser as well as a titanium Akrapovic exhaust system and centre lock black 20-inch alloy wheels.
Also sporting upgraded springs, shocks and suspension bushings, power from the Ferrari made 2.9-litre twin-turbo V6 has been upped from 375 kW in the QV to 397 kW with 0-100 km/h said to take 3.6 seconds with launch control activated.
ALSO READ: Icons return as Alfa Romeo lifts the lid on the Giulia GTA and GTAm
Despite sporting the same power output as the GTA, the GTAm, a nomenclature not used on any Alfa for almost forty years, has fettled considerably further in that it loses the rear interior door handles and rear seats for a roll cage that sports a pair moulds serving as place holders for two helmets.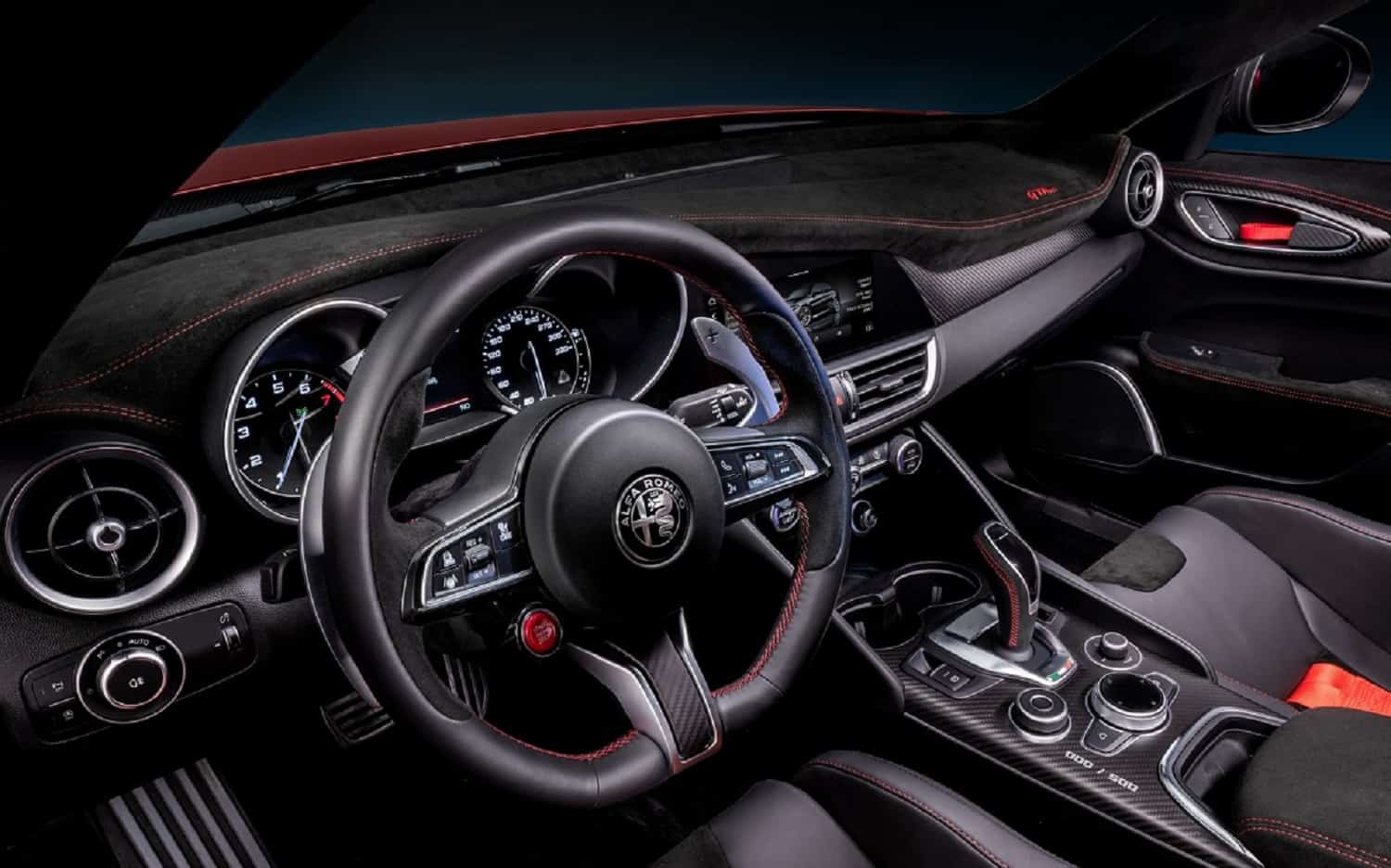 Sporting Alcantara on the dashboard and on the racing seats equipped with six-point Sabelt harnesses the GTAm receives an interior fire extinguisher, a Lexan polycarbonate made rear window frame and a more extreme splitter as well as an oversized carbon fibre rear wing.
In addition, carbon fibre has been used for the bonnet, roof, wheel arches and driveshaft with the added use of lightweight steel in the construction of the doors, engine and suspension resulting in a weight drop of 100 kg over the GTA.
As with the GTA, the GTAm will come as standard with an interior builder's plaque, certificate of authentication and a so-called personalised experience package comprising a GTA livered Bell helmet, a personalised Goodwood car cover and an Alpinestars kit made up of a racing suit, gloves and shoes.