You have probably come across several pictures of Robert Mugabe digging into ice-cream at several Zanu-PF rallies in the past two years. Dubbed 'ice-cream of the nation' by Grace Mugabe sympathisers and supporters of the G40 faction of the ruling party, the ice-cream is produced at Alpha Omega Dairies, in Mazowe, in the north of Harare.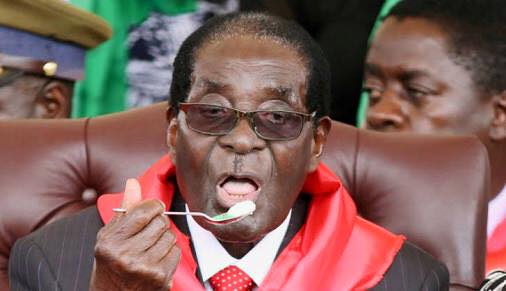 Zimbabwe's former first lady, Grace Mugabe, started making chocolate and ice-cream at her state-of-the-art farm in March 2015, according to a report carried by the Herald newspaper at the time. When she took over the farm, it was producing fresh milk, lacto (sour milk), fruit juice and yoghurt.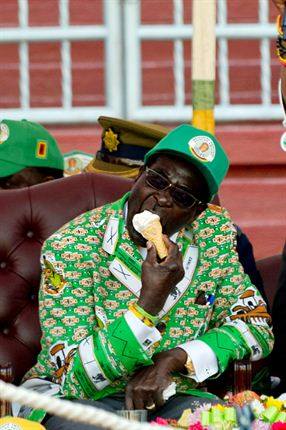 Media24 said at the time Grace Mugabe took over the dairy farm after its former white owner was evicted early on in President Robert Mugabe's controversial land reforms.
The current farm manager was buoyant about its prospects.
"We have done much of the installation on the ice-cream and chocolate-manufacturing plant which is required to be done by our company. We believe that before the end of this month, we must have the ice-cream in the streets," Alpha Omega Dairies general manager Stanley Nhari was quoted as saying, adding the dairy was expected to increase milk production this year from 22 000 litres a day to 40 000 litres.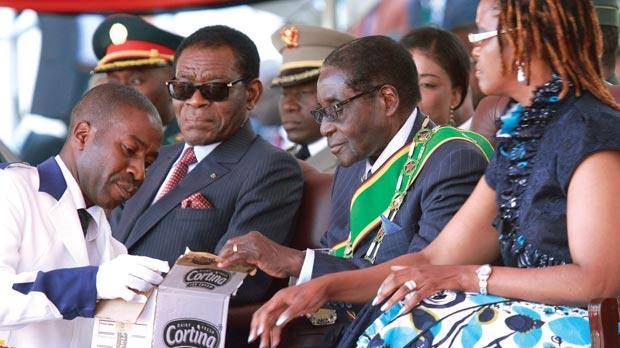 At the time Mrs Mugabe was reported to own several other properties in Mazowe, including a farm where she runs a private school and an orphanage. It was also reported she was "expected" to take over a nearby game park, Manzou Estate, where people were recently evicted to make way for animals.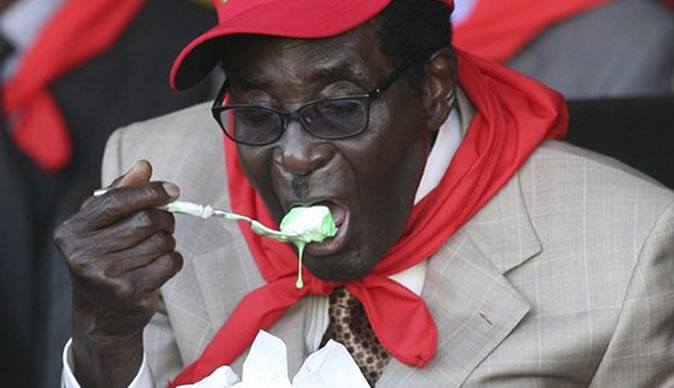 The Zimbabwean News reported on the 6th of November that the standoff between Mugabe and expelled vice-president Emmerson Mnangagwa over alleged poisoning took a new turn when Mnangagwa and his wife, Auxilia, refused to eat ice-cream snacks sourced from the Mugabe's Gushungo Dairy during a youth interface rally at White City Stadium in Bulawayo.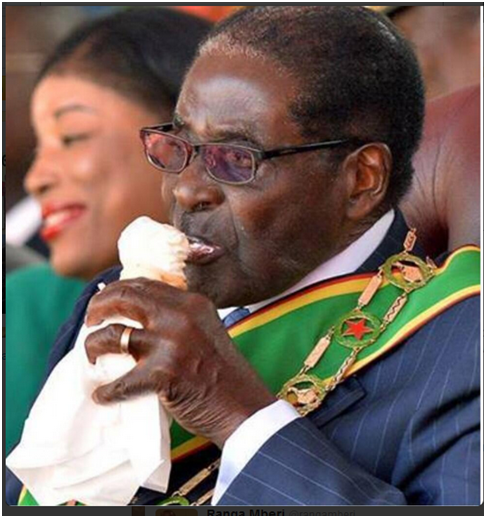 An expatriate Zimbabwean insider told The Citizen the Mnangagwas were not the only Zanu-PF officials to have refused the offer of ice-cream, as it was an urban legend that Grace used it to poison those opposed to Mugabe.
Refusing was not an option for ordinary citizens. "It was seen as an affront to decline Grace's offer of an ice-cream, party leaders and supporters were force-fed the ice cream in an effort to market the brand," the insider said.
http://https://www.citizen.co.za/news/news-africa/1678307/mugabe-admonishes-his-deputy-at-an-airport-over-poisoning-allegations-report/
You can follow the author @Gosebo_Mathope or gosebom@citizen.co.za
For more news your way, follow The Citizen on Facebook and Twitter.