One person has died and two others have been injured after a chemical truck collided with two cars on the N1 northbound between William Nicol Drive and Rivonia Road, north of Johannesburg.
ER24's Russel Meiring said their team had arrived on the scene at 9am.
"The chemical truck was lying on its side on the side of the road while two light motor vehicles were a short distance away, one well alight and another on its roof," said Meiring
It is understood that medics had arrived before ER24 pulled a man and woman from the burning vehicle.
They said the man from the burning vehicle died at the scene from his burn wounds while the woman was in a critical condition.
The truck driver was found lying on the highway in a serious condition while another woman from the overturned vehicle had escaped with minor injuries.
Medics treated the patients and provided them with advanced life support interventions before they were transported to nearby hospitals for further care.
Local authorities were on the scene for further investigations.
Johannesburg Metropolitan Police Department (JMPD) spokesperson Wayne Minnaar said the tanker was empty at the time of the accident.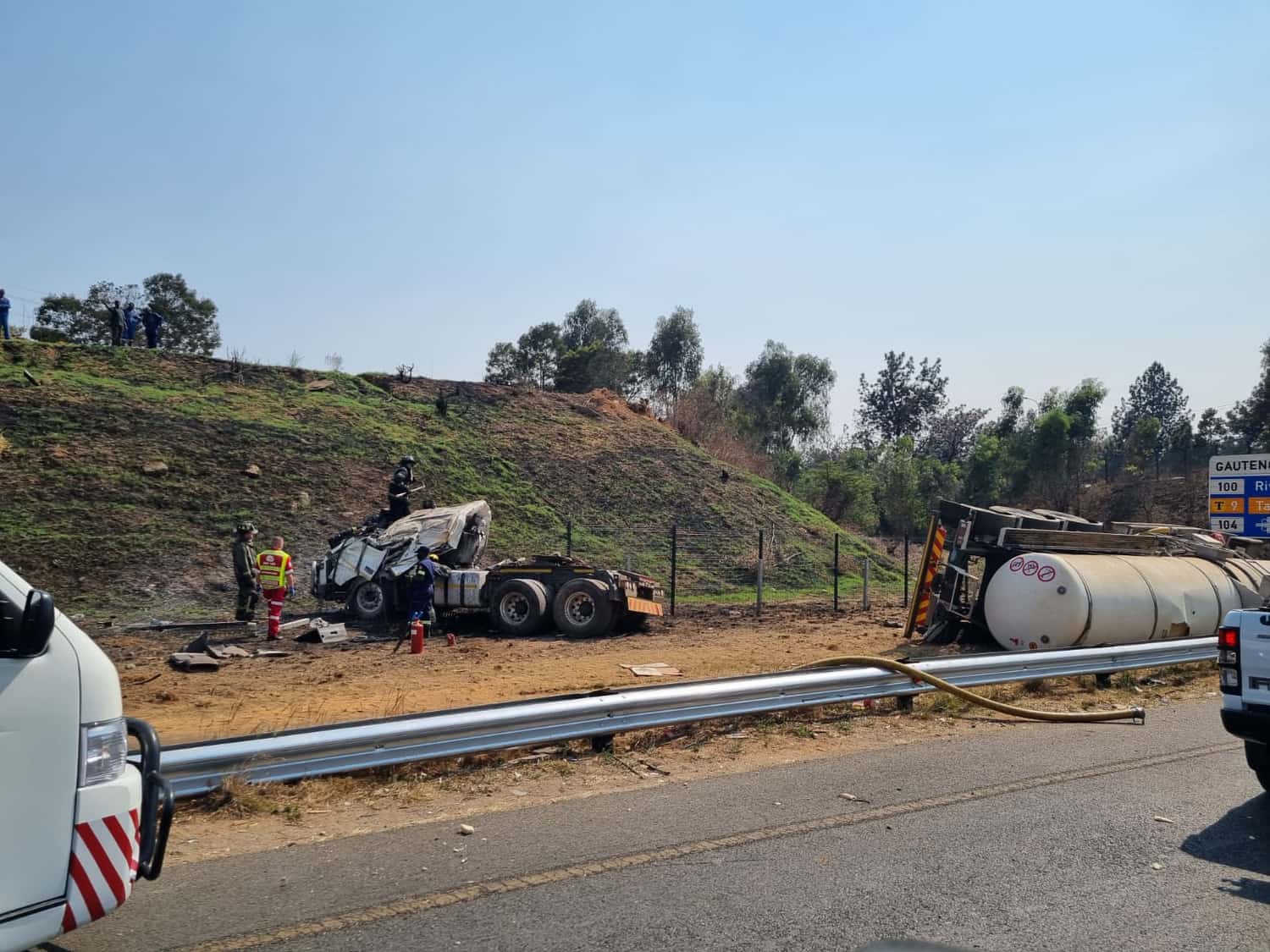 NOW WATCH: Two taxis crash at high speed in Joburg CBD
Compiled by Narissa Subramoney